Cure for Warts! The Banana Peel Home Remedy
Last Modified on Jul 05, 2015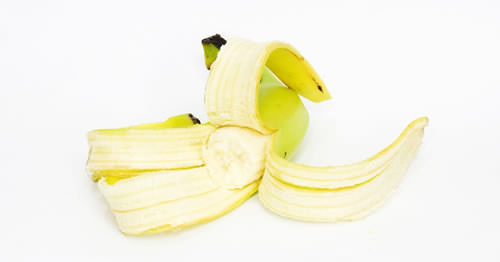 Didn't think the ol' banana peel had any uses? Think again! Banana peels gets rid of warts (including plantar's warts) and when toasted to a crisp, gives roses and other flowers a huge boost of potassium to help them flower. Gardeners swear by it!
How it works:
Loads of potassium in the banana peel.
Banana Peel Wart Removal Treatment
Rub the inside of a little piece of a banana peel on your wart every night. You should see results from this warts treatment within one to two weeks.
Also, check out our page on Natural Corn Removal Treatments or go back to the Wart Remedies Main Page
Application Tips
3

0

User Ratings

YEA (3)
100%
Posted by Benji (Acity, Hi) on 12/09/2009
[YEA] banana peel wart remedy
i came back here to tell the story of how a banana peel cured my wart while nothing else could, but i was amazed to see how many people got to it before me. so instead id like to answer a question i see repeated over and over about the application of the peel.
i think its safe to say that it doesnt really matter how you apply it to the wart. so long as the banana peel gets to touch your wart at least for a few seconds. the chemicals in the peel are EXTREMELY effective against warts. (well some/most warts)
also i believe the chemicals are most potent when the banana is still very unripe. im lucky enough to have a banana tree growing right outside my door, so i cut off a banana that had another month to grow and used the inside of its tiny green peel under a bandaid. i saw a reduction in size and little "hairs" poking out in just 12 hours! compared to other people who say 1-2 days.
this just goes to show you the simplest and safest answers are given to you by nature.
Replied by Kj
Atlanta, Ga
12/31/2010