Ulcerative Colitis Remedies
Aug 07, 2016
Effective natural remedies to treat Ulcerative Colitis include dietary changes, pH balancing tonics like Apple Cider Vinegar, and high potency probiotics. Alternative treatments like acupuncture is highly recommended for this condition.
What is Ulcerative Colitis?
Ulcerative colitis (UC) is an autoimmune inflammatory bowel disease that affects the innermost lining of the large intestine and rectum, forming inflammation and ulcers that can bleed and produce pus. The results are bowel symptoms consisting of bloody stools or diarrhea. This loss of blood can lead to increased risk of anemia. Accompanying symptoms include abdominal pain, cramping, and painful bowel movements. Severe colitis can lead to over 6-10 bloody stools a day and lead to intense blood loss. As opposed to acute colitis, ulcerative colitis is a chronic condition.
Ulcerative Colitis has no known cause but there is a believed genetic factor, it may be triggered by environmental factors, and UC can be influenced by diet. While there is no cure, ulcerative colitis is treatable with anti-inflammatory drugs and immunosuppression.
Natural Treatment for Ulcerative Colitis
On this page you will find home and folk cures for ulcerative colitis. We have over 30 treatments submitted to us by the Earth Clinic community and are still searching for our favorites. Acupuncture for ulcerative colitis comes recommended by users, as well as home remedies of baking soda, blackstrap molasses, milk of magnesia, high fiber intake, and probiotics. Recent studies are looking into ulcerative colitis as a food allergy condition, with milk-free and gluten-free diets as possible dietary changes that may reduce UC episodes. Let us know what remedies you try or if you use a remedy not listed here yet, please share your experiences with healing ulcerative colitis.
Remedies for Ulcerative Colitis
| Alphabetical | Popularity | Recent Post |
| --- | --- | --- |
| Activated Charcoal | 1 | 2016-02-01 |
| Acupuncture, Turmeric, Aloe Vera Juice | 1 | 2007-11-15 |
| Aloe and Slippery Elm | 1 | 2011-09-12 |
| Aloe Vera | 1 | 2012-06-02 |
| Aloe Vera Juice, Boswellia | 1 | 2009-01-06 |
| Apple Juice | 1 | 2013-05-13 |
| Ashitaba Tea | 1 | 2009-12-31 |
| Baking Soda | 2 | 2010-02-09 |
| Baking Soda and Magnesium Citrate | 2 | 2008-09-25 |
| Baking Soda, Activated Charcoal, Supplements | 1 | 2010-06-14 |
| Baking Soda, Milk of Magnesia | 1 | 2010-01-15 |
| Blackstrap Molasses | 1 | 2009-03-18 |
| Blueberries, Indigo, Acidophilus | 1 | 2010-04-10 |
| Coconut Oil | 1 | 2010-01-09 |
| Dietary Changes | 9 | 2010-03-25 |
| Flaxseed | 1 | 2012-10-23 |
| Food Allergy Tests | 1 | 2008-12-02 |
| Fruit Enzymes | 1 | 2008-05-13 |
| Gluten Free | 2 | 2012-12-28 |
| Herbal Formula | 1 | 2011-04-27 |
| High Fiber, Probiotics | 1 | 2013-01-15 |
| Humic Acid | 3 | 2014-09-02 |
| L-Glutamine | 3 | 2009-04-18 |
| Licorice Root, Job's Tears, Lotus Root | 2 | 2008-04-10 |
| MMS | 1 | 2008-09-09 |
| Multiple Remedies | 4 | 2015-01-25 |
| Pelargonium Sidoides | 1 | 2012-02-09 |
| Potassium Iodide | 1 | 2014-06-18 |
| Probiotics | 2 | 2012-07-09 |
| Probiotics, Dietary Changes | 1 | 2012-08-11 |
| Raw Food Diet | 3 | 2009-09-08 |
| Raw Juice Diet | 1 | 2014-05-28 |
| Slippery Elm | 2 | 2008-12-05 |
| Supplements | 1 | 2013-08-12 |
| Sweet Whey | 1 | 2008-10-23 |
| Turmeric | 2 | 2015-12-23 |
| Turmeric, Cumin, Aloe Vera | 1 | 2013-01-21 |
| Unusual Remedies for UC | 1 | 2011-03-04 |
| Vitamin C Ascorbate | 1 | 2016-04-17 |
| Vitamin E Enema | 2 | 2010-06-03 |
| Zinc Enema | 1 | 2016-05-18 |
Activated Charcoal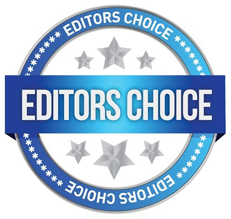 Posted by Chrystal12 (England) on 02/01/2016

Hi I would like to tell people about my personal views on activated charcoal capsules.
My son was diagnosed with ulcerative colitis when he was just 6 years old, when he was 12 he developed toxic mega colon which resulted in a subtotal colectomy appointmentssy, around this time he also developed a more severe allergic reaction to penicillin called acute generalized exanthematous pustulosis, where in fact penicillin was not the only cause betalactums, contrast dyes etc also contributed where they never used to before. in 2014 he had a J pouch reconstruction and we was back to stage 1 ( we was informed originally that removing my sons Colon will also remove the disease) but this sadly was not the case.
From March 2014 he could not leave the house for urgency (as soon as he stood up) he also developed fistulas and chronic inflammation where the small intestine was sown to the bowel, his recovery was made difficult by this multiple drug allergies, the hospital did not no what to do with him , the doctor wouldn't even look at him and just classed him as a complex case, I decided to do a bit of research as my son was struggling and I kept coming across this activated charcoal so I decided to try him on 1 per night just to see how he would react to the capsule, at this point his fistulas was continuously opening , and he had an reaction to the contrast dye from his CT scan, nothing was working to relieve the fistulas and the gas problems and the now reaction, this now is the Gods honest truth after 1 night the rash had started easing and was completely gone within 5 days after using activated charcoal 1 capsule per night and for the first 2 days 1 capsule in the morning, his frequent visits to the bathroom became less and less, his fistulas was actually responding to the treatment of the charcoal, 2 weeks later he can now walk up the road on his own without the urgently of needing the bathroom ( bear in mind his been unable to even leave the house since 2014) apart from taxis to his appointments, this is just by taking 1 capsule per night, no other medicine has been successful even infliximab had to be stopped because it caused a reaction, so we are extremely pleased with the results so far, I would 100% recommend activated charcoal capsules for any illnesses its still early days yet but I'm actually looking forward to his next hospital appointment to show them how well he has done.
Replied by Stephanie
Long Valley, Nj
02/01/2016

Replied by Alison
Ca
02/11/2016


---

Acupuncture, Turmeric, Aloe Vera Juice




Posted by Angela lapsley (Worcester, Uk) on 11/15/2007

I had was diagnised with severe ulcerative colitis and given steriods which I refused to take, held out and had acupuncuture reflexology each week, started on Tumeric and aloe vera juice everyday, along with higbee propolis bee pollen,echinacea etc, it cleared up, still take the aloe juice and recently had a flare up, jjust the start of bleeding etc, and immediatly reverted back to tumeric, etc, as above cleared up, without doctors orders.
Replied by Vanessa
Las Vegas, Nv
02/12/2010

Replied by Robert
Portsmouth, Hampshire, England
07/22/2010

Replied by Dante
Birmingham, Uk
05/27/2013

Replied by Mei Ra
Sydney
05/19/2015


---

Aloe and Slippery Elm




Posted by Cindy (Houston, Tx) on 09/12/2011

My doctor had advised that I was a candidate for having my colon removed due to the UC - I went to the health food store and told them my problem and they suggested aloe vera juice - the kind that tastes just like water - and slippery elm - I took 2 oz aloe vera water and 1 slippery elm capsule morning and night and the pain and frequency of going to the bathroom was gone in 2 days. I was so grateful that I listened to my instinct and went to the health food store for a more natural solution - I took it regularly for 3 months and I have had no more UC - it's been over 4 years - I hope this will work for you.
Replied by Brad
Mount Pearl, Nl
09/12/2011

Replied by Cindy
Houston, Tx
09/13/2011

Replied by Brad

Mount Pearl, Nl

10/02/2011
Replied by Steve
Houston, Tx
01/06/2012

Replied by Brad
Mount Pearl, Newfoundland
01/24/2012


---

Aloe Vera




Posted by Pramol (Nyc, Ny) on 06/02/2012

Im not usually a blogger - but feel it necessary to write about my positive experiences. I have first flare up of UC around 4 months ago. Following numerous tests and colonoscopies my GI prescribed Pred and MP60 pills. Both of which were horrible for my system, I put on weight, lost hair, felt tired and irritable. After the course had finished, nothing had worked, so my GI upped the doses and I started all over again. Once again it failed to get me into remission.

I then (after finishing the course) put aside western medicine, and tried some eastern cures. First attempt was using pro-biotic tablets, I used it for 2 weeks, and it didnt really do much for me. Then I turned to cats-claw tablets, again no real response. Finnally I stumbeled across Aloe Vera. This worked instantly for me. One shot in the morning orally and once again in the evening. Withing 2 days I noticed the bleeding and the bloating reducing, and within a week it had fully subsided. I now keep one gallon in my fridge, and whenever I have flareups (like last night) quick dosage of AV nips the UC in the bud and I return to normal life. I have no adverse side effects from AV (appart from the horrible taste! ). I also adjusted my diet, I reduced dairy and carbonated drinks, and reduced cafine. I also stared yoga and running more often. I can say emphatically that AV along with diet and more excercise has changed my life!

---

Aloe Vera Juice, Boswellia




Posted by Robbie (Hobbs, NM) on 01/06/2009

My Colitis has been a problem for many years. I've done the aloe vera and it worked for a little while. I feel it helped jump start my road to better living. What really works for me is Boswellia. I take it twice a day and I don't have anymore "runs" to the bathroom.
Replied by Colitis
Atl, Ga
03/19/2010

Replied by Sherry
Wisconsin, USA
06/19/2010

Replied by Usha

Port Elizabeth, Eastern Cape /south Africa

05/13/2011
Replied by Sheila
San Diego, Ca, Usa
05/14/2011

Replied by Namebrand
Vancouver, Bc, Canada
06/03/2011

Replied by Nandu
Virginia
06/26/2015

Replied by Carolinablueskies55
Nc
11/20/2015

Replied by Maggie
Boring, Oregon
11/29/2015


---

Aloe Vera, Turmeric




Posted by Natwell (Cosp, Co) on 03/21/2011

Regarding Turmeric and Aloe Vera for UC:

Bleeding increased for me using turmeric. I did some further checking and found that turmeric is a blood thinner so it can increase bleeding. I am still using aloe vera. Also called the companies for composition information about aloe and found that the only company to get aloe vera from without the "diarrhea factor" is Lily of the Dessert because is tests 40% lower in the laxative ingredient- and you can only use the inner filet juice NOT GEL because the gel has cargeena (sp?) which produces inflammation. So I am using 1 oz. Aloe vera juice 4 x a day and am working up to six, started with 1 oz. 2 times. Bleeding is my worst and biggest problem because it sends me to the hospital and I cannot afford to get more transfusions without the doctors trying to send me to surgery. I ordered the Butyrate enema kit today which builds mucosa lining.
Replied by Prioris
Fl, US
09/19/2014


---

Apple Juice




Posted by Dave (The Gold Coast, Australia) on 05/13/2013

I Cured U.C

Apple Juice, store bought 4 glasses a day, having suffered for 7 years with heartburn and brown blood and mucous in stools daily after 3 days all symptoms entirely gone.

Had tried bicarb regularly to get rid of the heartburn, now I have no heartburn either, I did have a bit but a teaspoon of white vinegar got rid of it on two occasions and then a 3rd occasion I used apple cider vinegar.

Also have had fresh lemon juice and honey a few times.

Can't promote enough to those with brown blood and mucous in stools, try apple juice about four glasses a day, totally has cured me first 5 days in a row with not one symptom and I feel like I did when I was a kid ( almost : )

Oh yeah sexual function has gone from uh oh to finely, back to normal... Even better actually ; )

I was very worried for years... not now worried at all.
Replied by Rusti
Usa
09/22/2015


---

Ashitaba Tea




Posted by Jeannine (Merrimack, Nh) on 12/31/2009

I have ulcerative colitis and was taking Lialda until I discovered Ashitaba powder. I make a tea using 1 tsp of Ashitaba powder and 8 ounces of hot water and drink it every evening. I haven't had an attack in three weeks even though I stopped taking my prescription medicine. The powder isn't bad tasting; however it looks like swamp water and there are little pieces of the Ashitaba that don't dissolve but the person who grows this claims that's the part of the Ashitaba that causes the healing. The Ashitaba also comes in capsule and liquid form but the grower says it's not as effective as the powder.

---

EC: Ashitaba is a Japanese tea grown on Hachi Jo Island, Japan.
Replied by Rachel
Chicago, Il
01/09/2011

Replied by Marcor
Sarasota, Fl
01/09/2011

Replied by Mirza
Hyderabad, Ap
02/20/2011

Replied by Jan
Toronto, Ontario Canada
05/19/2011


---

Avoid Carrageenan




Posted by Rene' (lark) (Texas) on 08/24/2015

Warning
WARNING!

Dear Fellow Sufferers,

I have done some research that has revealed a crazy element concerning my chronic colitis. Actually I thought of it from reading a post here that mentioned that carrageenan could cause diarrhea. I have been having worsening bouts for about 7 months and have been trying to figure out how my diet could have changed and what could have caused this. I had started drinking a lot more of the coconut and almond milks...this is suppose to be a GOOD thing, right? Also putting it in my Healthy whey protein drinks and smoothies. Come to find out that both the nut milks and the protein powder have carrageenan in them. Also the Aloe Vera Inner Fillet Gel that I had been drinking has it in the formula also. I am going to eliminate this immediately from my diet. I am not a very strong person, my immune system isn't so great.

Maybe this isn't your problem, but I am certainty going to find out. If you have a problem with the big 'D', it may be worth it to ck the ingredients in the 'healthy' things you have been ingesting. Bless you all.
Replied by Rene' (lark)
Tx
09/13/2015

Replied by Maggie

Boring, Or

11/21/2015
Replied by Jo
Perth, Western Australia
03/30/2010


---

Posted by Rob (Wellington, UK) on 10/31/2008

Hi. I have mild UC. Hyperbaric oxgen and hydrogen peroxide have helped me. I was reading all about sodium bicarb and colitis. Would doing an Bicarb enema be a good idea in this case? Re finding ones acidity levels is it litmus with urine and saliva? Thanks Rob

---

Posted by Daniel (New Plymouth, New Zealand) on 09/03/2007

Worked Temporarily
I just tried taking baking soda for ulcerative colitis and it seemed to make things worse. I got a ph test kit and my ph seems to be alkaline most of the time anyway. as my ph came down after taking the baking soda my bowel got better. Not sure whats going on but it is very weird. what to do?
Replied by

Ted

Bangkok, Thailand

09/07/2007

386 Posts
Replied by Daniel
09/12/2007

Replied by

Ted

Bangkok, Thailand

09/14/2007

386 Posts
Replied by Daniel
New Plymouth, New Zealand
09/25/2007

Replied by

Ted

Bangkok, Thailand

09/30/2007

386 Posts
Replied by Daniel
New Plymouth, New Zealand
10/14/2007

Replied by Rebecca
Fremont, CA
10/25/2008

Replied by Namebrand
Vancouver, Bc, Canada
06/03/2011

Replied by Kayla
Seattle, Washington
01/09/2012


---

Posted by ela (Baltimore, md) on 08/23/2007

i have ulcerative colitis and typical with this disease, you are sickest in the mornings. well i was looking through the internet out of desperation and typed in natural cures for uc, and read a couple stories of people swearing that baking soda mixed with water has cured their uc. well, i tried it and it has (after 3 nights of drinking before bed) so far cut the severity of my morning sickness by about 75%! i even can't believe it. its very interesting and i'm gonna keep doing it and noting my progress.

---

Baking Soda and Magnesium Citrate




Posted by Heidi (Mt. Pleasant, Iowa) on 09/25/2008

Hi all, I just wanted to post my success with the baking soda and magnesium citrate remedy. I got really sick late June and found this website looking for a cure for ulcerative colitis. I had extreme bloating, diarrhea, pain, cramping about 4 hrs after I ate anything. I began drinking glass after glass of the baking soda (1/2 tsp) and magnesium citrate (1/8 tsp.). I also took magnesium and potassium vitamins. The baking soda drink was the only thing that gave me relief from my pain and bloating. I finally got better after about 2 wks. Was feeling good and quit taking it. Relapsed and began drinking it again. Got better in exactly 2 wks. I am feeling pretty good again. It has been 2 wks since then. I finally got some tests done at the hospital a few days ago and tested positive for bacterial overgrowth in my small intestine. That's funny since I'm feeling fine now. I can imagine what the numbers might have been when I was at my worst. Thanks so much Earthclinic! This remedy was my lifesaver.
Replied by Heidi
Mt. Pleasant, IA
11/03/2008

Replied by Joseph
Boston, Ma
06/27/2010

Replied by Saucychick
Orlando, Fl
02/23/2011

Replied by Dette

Chicago, Illinois

08/19/2012
Replied by Mirza
Telangana
10/20/2015


---

Baking Soda, Activated Charcoal, Supplements




Posted by Allison (Houston, Texas) on 06/14/2010

I have colitis, with an acidic PH for both saliva and urine. After reading Ted's comments, I have tried magnesium citrate, as well as lime and baking soda for months. But what did the trick for me to reduce the pain of colitis was: I used 1/2 teaspoon baking soda twice a day: once in the morning and once 30 minutes to 1 hour before bedtime. I put the baking soda into emptied geletin capsules ( about 3 capsules) and down them with a 1/2 glass of water ( the taste is too salty for me without the capsule. also, I didn't want the stomach acid to neutralize it before it gets down further in the intestine. If you don't use the capsules, use more water to make it more dilute so it doesn't burn or irritate the intestinal lining.) Then about 10 minutes before bedtime, I take one or two capsules of activated charcoals with 1/2 glass of water ( the brand I buy has 280 mg of activated charcoal in each capsule, thus 560 mg total if taking two. you can find this on the internet. If not, I am thinking activated carbons sold by fish pet shops might work similarly ( I personally have not tried this yet, but I would if I couldn't find any activated charcoals. If you have to use the carbon, please write in your feedback to others), but you will have to pulverize it or ground it up to make it into a fine powder to increase its absortive surface).

Reviews I read on activated charcoal uses include all kinds of stomach ailments including against food poisoning. I remember I had bought some potting soil once that had small pieces of charcoals in them to absorb the bad smell of bacteria. To experiment, I bought activated carbons from Walmart at the pet fish section and sprinkled a little to put into peatmoss for my potting soil. Results: the plants grew small and skinny dispite all the fertilizers I put in compare to similar other pots without the activated carbon. Lesson: The activated carbon absorbed so well it absorbed the fertilizer as well. The label warns that high absorbancy of activated charcoal may reduce the effectiveness of certain medications, thus take it at least 2 hours AWAY from your regular medications or vitamin/mineral supplements. I take mine right before bedtime so that it can have hours without interference from any food to work it's way through the intestines and absorb all the foul bacterias in there. If your colitis is highly active right now, you might consider increase the frequency of activated charcoal, perhaps up to three times per day. I saw results in mine less than a week. There is also the option of adding the activated charcoal to a water based enema, although I hadn't needed to use it this way. Use filtered water for this as regular water has clorine. Once the colitis is under control, I would reduce the amount and frequency used, again, because it will absorb your food and nutrients as well as the bad bacteria. You might consider taking some probiotics as well afterwards to build back the good gut flora.

If you have an acidic ph and it deems that you take baking soda, I strongly recommend you take a good quality vitamin B-complex, vitamin D, along with extra sublingual(under the tongue) folic acid and B-12 to ward against some of the side effects I read under the Baking Soda section on Earthclinic website. I recommend sublingual because I have read that some people's gut don't have the neccesary bacteria to breakdown and absorb the b-12, and that people with autoimmune diseases usually have deficient folic acid and vitamin d in their blood.

I have also found that both L-Glutamine and Sweet Dairy Whey have a firming quality in that they dry and firm up loose stools. So if you need to take magnesium citrate to alkalize the body( magnesium has a laxative effect), you might add 1 to 2 tablespoon l-glutamine or sweet whey to reduce the side effects of magnesium. While those who suffers from constipation in their colitis may want to add magnesium citrate to see if there is any relief.

All in all, ulcerative colitis is a bugger of a disease to battle! One med may work today but not another day. I hope my personal experience can offer those in active stages one more option to try to get this disease under control. Thanks, Ted! and Thanks Earth Clinic!
Replied by Joseph
Boston, Ma
06/21/2010