Castor Oil  
Posted by Twinsauntymom (Ca, U.s.a.) on 11/06/2013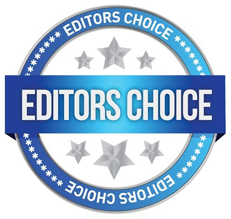 Novel treatment for Peyronies Disease:
Hi, My husband had been struggling with quite severe curvature and indentation of his penis for over a year. We researched all over the internet looking for treatment, relief and hope. All we found at that time were expensive oral treatments, surgery (ouch) or traction devices.
Then we discovered the benefits of using castor oil, topically (that is, rubbing it on the skin) to dissolve scar tissue and ease the pain of arthritic joints - mine. We wondered if castor oil would also work on plaque - which is also described as scar tissue.
My husband had two rather large areas of plaque in the penile shaft which were causing him pain and distress. Knowing that castor oil can do little harm topically, my husband decided to try it. So, for several weeks, before sleep, he massaged castor oil into the areas where he could feel the plaque. He also would apply a cotton bandage to keep heat and pressure on the area overnight.
Within a couple of weeks he started to notice improvement. The indentation lessened. The curvature reduced and he could physically feel the size of the two areas of plaque reducing.
He has continued to use the castor oil 3 or 4 times a week. The scar tissue that he could feel is almost gone, his penis is now almost straight and not indented. The pain is almost completely gone. He is carrying on using the castor oil and we are seeing continued improvement, week by week.
Before you spend a lot of money on proprietary compounds or consider something as drastic as surgery, which may result in having to use a prosthesis to obtain an erection, I would suggest that you invest $5 or so in a bottle of castor oil and try it.
Do some research into the healing properties of castor oil to see why it is so effective. Give it a few weeks and see if it helps you too.
This is not an overnight cure. It will take time, but I would suggest it is well worth trying.
A couple of helpful hints. Cover yourself with a towel or an old pair of pyjamas for sleeping. The oil may well stain your bedclothes.
Make sure that you can get into the bathroom to wash when your hands are oily - finding yourself with oily hands and being unable to open either the bedroom or bathroom doors is a little embarrassing.
Replied by Mike
East Brunswick, New Jersey
01/13/2014

Replied by Dave
Miami, Florida
01/26/2014

Replied by Twinsauntymom
Ca
07/09/2014

Replied by Asad
Pakistan
04/10/2015

Replied by Mikey
Central America
06/05/2015

Replied by Ian
New Zealand
07/10/2015

Replied by Marcia
Renton Wa
10/19/2015

Replied by Michelle
Canada
11/10/2015

Replied by Siva
Adlealide
11/14/2015

Replied by Ria
Usa
11/15/2015

Replied by Katherine
Langley, Bc
11/25/2015

Replied by John
Sunnyvale, Ca.
12/15/2015

Replied by Siva
Adelaide
12/15/2015

Replied by John
Madison, Wi
03/15/2016

Replied by David
Tn
03/17/2016

Replied by Mj
U.s.a.
07/12/2016

Replied by Brenda
Nc
07/16/2016

---
General Feedback  
Posted by Junkman (Cleveland, Ohio, U S) on 02/27/2012

This used to be my problem as a school child. I wore normal old school (white underwear). During puberty and I would get erections in class contantly as normal kids do, well it always went to the left because it had to pick a direction in my pants. Because of that constant happening for me when I was naked and got an erection it would always go to the left slightly in a curve. This stopped when I became more hippie style and stopped wearing underwear. I would get hardons but it wouldnt be so resticted by the underwear and it became straighter and so then I helped it along by trying (not too hard) to straighten by bending it back whenever I got a hardon.
Replied by Deva
Mauritius
12/21/2015

---