Dietary Changes  
Posted by Leah (Philadelphia, Pa) on 04/23/2013


Dear truth be told, I'm wondering of you have tried a dietary approach to your condition. I'm not a Dr but it is my understanding that carbohydrates such as grains, sugar, alcohol are hard on the liver and that it is possible to heal your liver with good fat: Eggs, calves liver, coconut oil, avocado, butter, olive oil, cod liver oil, etc. I know others have done apple/beet/carrot juice fasting with good results for liver support. Lecithin is another liver cure you can read about on here which is somewhat related to the fat cleanse.
There is also a section on this website devoted to treating a variety of viruses and I think you may find those options helpfull too. Some off the top of my head are colloidal or ionic silver, iodine, food grade h2o2, olive leaf, apple cider vinegar, aspirin, essiac tea, raw garlic, ginger, turmeric, chilli peppers etc. - lots of virus busting liver supporting options if you troll around this website a bit.
My dads old drinking buddy swears he cured himself of hep c by quitting alcohol and drinking kambucha tea instead. Probiotics are also good if you have ever taken antibiotics, since so much of our immunity comes from the friendly gut bacteria (they make vitamins for us, fight off infection, digest our food etc). Good bacteria like healthy fats like those mentioned above while bad bacteria and yeasts like sugars. Apple cider vinegar and kambucha tea are both good to support a healthy digestive tract but there are many options for getting good bacteria from probiotic yogurt, kefir, kimchee, and saurkrout.
Are you taking a muli mineral and multivitamin? Do you get enough sunlight to make vitamin d. I know jaundice in babies responds very well to light treatment which means the liver needs vitamin d to regenerate. Other viral diseases tend to respond to sun treatment as well. Dr Mercola highly recommends getting enough sun to keep your immunity up.
Two other websites I find infinitely helpful are westonaprice.org and mercola.com. I also like Dr Myhill's website for specific nutritional recommendations.
I'm wishing you well again soon and I hope some of this information proves useful.
---
Essential Oils  
Posted by Beamer (Brissy, Australia) on 05/06/2016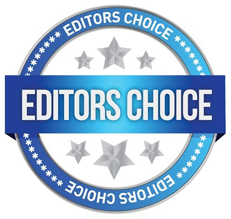 Essential Oils cleaned out blocked liver:
I am grateful for this site and am hoping this will help someone. Applying an essential oil blend externally 3 times cleared my liver. (I DO NOT SELL THEM). After that I could actually take supplements without them making my face numb. Now I take huge doses of Niacin for my anxiety and life is becoming wonderful again.
A while back I was in really bad shape - for a year I couldn't take more than a quarter of the adult dose of a quality multivitamin (took a while to find one I could tolerate at all) or my face would go numb. Auto-immune diagnosis and major issues.
One day I tried an essential oil blend designed to help digestion - ingredients were Ginger, Peppermint, Tarragon, Fennel, Caraway, Coriander, and Anise essential oils. (called Digestzen). I rubbed 2 or 3 drops over my liver area 3 times in one day. The next day I had pain in ALL joints in my body - this took a week to clear. I also saw something that looked like chopped straw in my poop.
After a few months I got brave enough to try again - this time I applied only once 2 drops over my liver. I got a little pain in my liver this time.
A week later I tried again 2 drops applied over my liver and it was all good.
I read later that the straw stuff is called chaff and is crystallised stuff that literally blocks the tiny ducts up and was leaving the liver. My liver was literally blocked up. (So nothing was working very well)
Since then I have also started using Chinese bitters. I am now able to take supplements in orthomolecular doses without fear of tremors all night or numb face, etc.
Life if fabulous. Keep asking the universe/god for help and it will come - love to all and I hope this helps someone.
---
General Feedback  
Posted by Linda (Tampa, Fl) on 12/01/2012

Does anybody know if using a heating pad over your liver when sleeping will raise liver enzyme levels? Thank you.
---
Posted by Sherry (Burnsville, Minnesota) on 10/04/2011

I discovered our whole body is circulatory, over 80,000 miles of blood vessels and the LIVER is loaded with them also and with it being a cleansing mechanism of the body, if it gets sick, toxic and unhealthy this causes a back-up into the body. 2010, when I almost lost my twin sister, I got blessed to hear about a 37 yr old with 80 yr old blood vessels and now he is 74 with blood vessels of a 12 yr old. You can bet his liver is clean. This is a Doctor and it is validated by Nobel prize and both the doctor and a heart institute use it on every single patient. My sister lives today with no more congestive heart failure and is without meds. Be blessed
Replied by Ernie
Santa Ana, Ca
11/03/2011

Replied by Chris
Sydney, Nsw, Australia
10/15/2012

Replied by Dani
Tx
08/13/2013

---
Posted by Diamond (Salisbury, Usa) on 07/05/2011

I found at a very young age that my liver has always been at risk; I found recently after many years of pain in lower back and being way under weight but severe swelling through out my whole body, was caused from mold, I was also surprised to find that 90% of the USA has chances of mold build up because of the continuous dampness year round causes this mold, the worse case scenario is that doctors nation wide are treating it as an infection which adds insult to injury because most antibiotics are made from mold.
Recently I almost had a heart attack because the antibiotic ciproflaxine made my chest feel like it had been crushed. I think from now on God willing I plan on not seeing a doctor unless absolutely needed. I later found that I had neck surgery that was not needed. How sad a world we live in.
I seriously feel that it's herbs that are holding me together and trusting totally in my own instincts and this website. Thank you Ted and other's that have shared their much needed input, it's the glue that holds us all together.
God bless us all, Peace
Replied by Norma
New York, Ny
08/19/2011

Replied by Linda
Galax, Va
11/06/2011

Replied by Chickenlittle
La, Ca
02/09/2013

---
General Feedbavk  
Posted by Joanna (Abu Dhabi, UAE) on 08/10/2014

Hello, I was just wondering if it's good or bad to swallow stones when eating fruits, ie, grapes, watermelon...I thought it is good as normally stones contain minerals and vitamins, but is it ok for the liver. I am not talking about juicing or blending whole fruits, but swallowing watermelon seeds while eating pieces of fruit.
Thank you!
---
Indian Remedy  
Posted by Lakshmy (India) on 02/24/2015

I just wanted to share with you that from our forefathers we used to treat liver problems with a particular medicine which we used to give at home.
Many people used to come take this medicine and also we never charged them any money, I had recently had treated my own son? it does work well but you need to follow these steps and also
please follow the days we give the medicine? and stick to the diet which I normally ask during the days you take it... this medicine you can make it at home and take it only on these days.
Ingredients you need:
Garika in telugu (A kind of grass called Agrostis linearis. durva. Ainslie.)
Cardamom Powder (half teaspoon)
Saffron a pinch
Our beliefs the medicine was given on:
Sunday Morning, Evening and Monday morning.
OR
Thursday Morning, Evening and Friday morning.
Please wait after taking one time don't stop your medication which your doctor prescribed and then check after 15 days
with your doctor and check how well is our liver functioning.
Also please remember the diet when taking the medicine eat light and no oily food also no non veg and fatty food.
We used to ask our patients to eat only boiled rice with buttermilk during medication days whenever hungry and water.
Also follow your doctor's diet and medication.
Please check and post your experience with others. I hope it helps you.
I will answer all your questions if you have any.
My youtube video for preparation:
---
Jaundice Remedies  
Posted by Lana ( Sydney, New South Wales, Australia ) on 04/17/2014

A young girl of 13 has been diagnosed with severe jaundice. Yellow skin, yellow eyes...the local doctor has prescribed rest! Her mother is frantic with worry. What should I tell her?
Replied by Mmsg
Somewhere, Europe
04/17/2014

Replied by Dave
Fountain Inn, Sc
04/17/2014

Replied by Rsw
Uniontown, Oh
04/17/2014

Replied by Timh
Ky
04/18/2014

Replied by Rsw
Uniontown, Oh
04/18/2014

Replied by Timh
Ky
04/19/2014

Replied by Pinky
Nj, US
01/25/2015

---
Liver Cleanse  
Posted by Henrietta (Kitty Hawk, NC) on 09/30/2014

For clearing liver stones, is it enough to do coconut oil with lemons everyday? If not, and I do the olive oil with citrus cleanse, are there any substitutes for the apple and cranberry juice, as I have acid problems. Finally, a general diet question. Is it okay to take flax oil, whey drink and mushrooms, or will these adversely affect my PH?
Replied by Beamer
Brissy, Australia
07/14/2016

---
Liver Cyst Remedies  
Posted by Marisa (Ny) on 08/13/2014

I was recently having upper abdominal pain and had a lot of testing done. The only thing found was a 1.5 inch liver cyst in the exact spot where I was having pain and bloating. The doctor told me "these don't cause symptoms" however with what I have been reading I know it is not true. Surgery on the liver is not very safe and I am desperate for a remedy.
Replied by Timh
KY, US
08/14/2014

---
Posted by Joy (Battleground, Wash) on 03/09/2013

I have over thirty of these on and in my liver... they called them simple liver cysts at first. I had the big ones, over a liter of liquid drained and they refilled that week. I had them surgically removed from the surface and new ones formed. They seem to be autoimmune.
Would love to hear some good testimonies and remedies ANYONE...?
Replied by Timh
Louisville, Ky, Usa
03/10/2013

Replied by Mmsg
Somewhere, Europe
03/10/2013

Replied by Joy
Battleground, Washington
03/10/2013

Replied by Kathy
the USA
03/10/2013

Replied by Kathy
the USA
03/10/2013

Belinda A.
Willows
02/23/2016

Replied by Mmsg
Somewhere, Europe
03/10/2013

Replied by Kathy
the USA
03/10/2013

Replied by Joy
Battleground, Wash
03/11/2013

Replied by Kathy
the USA
03/13/2013

Replied by Joy
Battleground, Wash
03/14/2013

Replied by De
Inland Empire
11/06/2014

Replied by Kt
Usa
12/19/2014

Replied by Kt
Usa
12/20/2014

---
Liver Damage Treatment  
Posted by Tracy (Naperville , Illinois. ) on 09/10/2013

I delivered a baby in seventh month. After one month my gall bladder was removed. And for the past three months I am suffering from liver damage. I had yellow eyes for a month but I thought it is because of lack of sun. Earlier I never took any allopathy medicines. One fine day I was hospitalized with liver damage and they said I am under nourished and put all kinds of fluids with Iv. My body was totally swollen with big stomach and elephant like legs. I had to go for paracentesis two times so far. Now the swelling of legs is totally came down but my stomach is still huge. They also suggested liver transplant with 50% chances. I am 29 yrs and I hv 6 yrs old son, and two daughters 4 and half and the small one is 8 months. Can some body help me? Can somebody tell me can I drain my stomach with home remedies? Can repair my liver with home remedies? I am vivid reader of EC and I always tell my friends to look for home remedies on EC. I want to be healthy for my kids. I do home schooling and natural food freak
Replied by Mt
Ottawa, On, Canada
09/10/2013

Replied by Timh
Ky, Usa
09/11/2013

Replied by Toourlady89
Ca, Usa
09/12/2013

Replied by Stacy
Fresno, Ca
01/04/2015

---
Posted by Donnac (Fairhope, Al) on 09/07/2013

Hi, I am new to this site and while it has a wealth of information I think I am in need of some advice and guidance. I am a cancer survivor but only learned about alternative treatments after the radical mastectomy and chemo but at least now if it comes back I know I won't go that route. The advice I need is for a good friend that has liver disease. He has no insurance and not much money and the doctors have given him 6 months. He has done some chemo (I don't know why, it's not cancer) but it's been several months. He does not have hepititis. I firmly believe that there is still hope for him but am a little overwhelmed with so much information. For instance, I don't think he should do a strong detox for fear of overloading his already damaged liver so what would be a safe, slow detox for him? What all treatments here should I try? A few? All of them together? I certainly don't want to make the poor man worse! Any advice would be greatly appreciated! Thanks
Replied by Rsw
Uniontown, Oh
09/08/2013

Replied by Donnac
Fairhope, Al
09/15/2013

Replied by Cb
Netherlands
09/16/2013

Replied by Mike
Denver, Colorado
09/16/2013

---
Liver Damage Treatments  
Posted by Shabbir (Chicago Ill Usa) on 08/01/2013

My father is in India & the doctor said his liver has damage. Will pl show any medicine. How he can recover his liver? Pl help me. My father is 65 y old thanks
Replied by Rsw
Uniontown,oh
08/01/2013

Replied by Prioris
Fl, Usa
08/02/2013

Replied by Denise
Seattle, WA
08/03/2013

Replied by Prioris
Fl, Usa
08/05/2013

---
Liver Failure Remedies  
Posted by Rio (Adelaide, Australia) on 08/26/2013

Hi, My father 72 has HCV and his liver has stopped working, After finding some spots on his liver he has had Chemo. Since then he hs become very skinny and fluid retention pills are not able to keep up with the amount of fluid being produced. Has anybody any suggestions to help?
Replied by Mr. Ree
Usa
08/26/2013

Replied by Rsw
Uniontown, Oh
08/26/2013

Replied by Bhuvana
Delhi, India
02/15/2016

Replied by Timh
Ky
02/16/2016

Replied by Timh
Ky
02/16/2016

Replied by Msvicki
Usa
07/11/2016

Replied by Steve
Nevada
07/11/2016

Replied by Timh
Ky
07/12/2016

Replied by Timh
Ky
07/12/2016

---