Eye Floaters - Dry Eye Treatment
Jul 09, 2016
What Are Eye Floaters?
Eye floaters are one of the many conditions that affect an individual's eyesight. Typically seen as a black or gray speck, eye floaters are general spots in the vision. These "floaters" can also look like strings or cobwebs that drift or move throughout the line of sight as the eye moves. Generally associated with age-related vision changes, eye floaters present several symptoms and can be caused by a number of different factors.
The symptoms of eye floaters include the characteristic "spot" in one's vision. The spot may appear as a dark speck or even as transparent lines or strings of moving, floating material. In addition, the spots typically move as the eye moves, are visible when viewing a plain bright background and may settle out of the line of vision over time. More serious symptoms associated with eye floaters include the appearance of several new floaters, a sudden onset of floaters, flashes of light and darkness in the peripheral vision. These more serious symptoms include prompt attention from an eye specialist.
The most common cause of eye floaters involves age-related vision changes. The vitreous or jelly-like substance that fills the eyeballs changes in consistency over time and partially liquefies also creating clumps and strings. The "floaters" seen are debris in the inner eye blocking light from passing into the eye. Additional causes of floaters include inflammation in the back of the eye, bleeding in the eye and a torn retina.
Natural Cures for Eye Floaters
Many natural dry eye treatments are also effective treatments for eye floaters. Beet juice taken orally daily, l-carnisine eye drops, can-c eye drops, and taurine are all effective remedies for the condition. Additionally, magnesium, vitamin D and boron taken daily support overall eye health and treat as well as prevent floaters. Milk thistle, vitamin c and pantothenic acid are also effective dry eye treatments and floater remedies.
Remedies for Eye Floaters
Beet Juice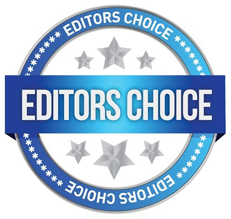 Posted by Pbatech (Us) on 04/08/2015

I had two large floaters in my eyes and many smaller ones. I find that every time I eat beets the floaters get smaller and fainter. I eat canned beets and notice an improvement every time. I would not drink beet juice because it does not have all the good benefits of whole beets. When I stop eating beets my floaters remain the same until I start eating them again. For me, beets are the only things that work.
Replied by Steven

Imperial Beach, Ca

06/15/2015
Replied by Earthling
Usa
06/15/2015

Replied by Pbatech
Us
06/24/2015

Replied by Carolina
Jupiter
06/30/2015

Replied by Nguyen Minh Duc
Vietnam
07/08/2015

Replied by Pbatech
Us
07/27/2015

Replied by Marie-louise Bloch
Zurich, Switzerland
08/11/2015

Replied by Catherina
Denmark
09/09/2015

Replied by Elodie
Melbourne
10/13/2015

Replied by Chloe
California
02/07/2016


---

Posted by Jay (Hyderabad, India) on 03/18/2013

Excess calc fluor in my body resulted the floaters. I am taking beet juce daily, now after 3 days, 80% floaters are gone, and rest are reduced in size, so wanted to continue to take beet juce.
Replied by Shikhar
Noida, Up
05/13/2013

Replied by Carol
San Francisco, Ca.
05/13/2013

Replied by Raj
Himachal
07/29/2013

Replied by Ks
India
08/05/2013

Replied by Tonio90
Milano
01/08/2014

Replied by Catherina
Denmark
09/08/2015

Replied by Karan
Delhi
02/18/2016

Replied by Pbatech
Us
03/25/2016

Replied by Courtney
Granite Bay, Ca
03/26/2016

Replied by Shirley
Toronto, Ontario, Canada
05/30/2016

Replied by Pankaj
Hyderabad
07/09/2016


---

Budwig Diet




Posted by Mare (st louis, mo) on 07/22/2007

You need to find out about the Budwig Diet.Read the information at www.cancertutor.com/Cancer/Budwig.html.

Dr. Johanna Budwig was the foremost expert in the world on fats and oils. She was able to heal people even from their deathbeds using flaxseed oil and cottage cheese. (It's all about the electrons!) She also recommends veggies and fruit. (no meats, animal fats, or sugar.) She lived into her 90's. and was a nominee for the nobel prize many times. Earth Clinic should be all over this one. It helps all sorts of diseases, Heart Infarction. arthritis, cancer etc, and is good for athletic performance and in fact, the whole family. I have done oil pulling for only a short time and it has helped the floaters in my eye get smaller & less dark. (they were the result of a burst capillary.)
Replied by Ross
Kildare, Ireland
11/05/2008

Replied by Francisca
Michelbach-le-bas, Alsace, France
04/08/2010

Replied by Bonecrusher
Denver, Colorado
09/09/2011

Replied by Joe

Rome, Lazio, Italy

11/03/2011
Replied by Kk
Seattle, Wa
08/02/2012

Replied by Frank
Thunder Bay, On
10/10/2013

Replied by Mmsg
Somewhere, Europe
10/11/2013

Replied by Frank
Thunder Bay, On
10/15/2013

Replied by Prioris
Fl
10/16/2013

---

Castor Oil




Posted by William (Plains, Mt.) on 03/18/2015

I too have put castor oil in my eyes for floaters; it took them away. I did this several times, it worked just fine. There is no pain at all when you put castor oil in your eyes.
Replied by Mmsg
Somewhere, Europe
03/18/2015

Replied by Steve
Beaverton, Oregon
03/18/2015

Replied by Diane
Dover, Delaware
03/29/2015

Replied by Bell
Birmingham, Al, Usa
06/11/2015

---

Chinese Herbs




Posted by Sam (Miami, US) on 08/04/2014

Interesting article on floaters:FLOATERS AND THEIR TREATMENT WITH CHINESE HERBS

---

Comfrey Tea, Castor Oil




Posted by Pam (Livonia, Michigan) on 10/29/2015

I developed eye floaters in my left eye a month ago. It was like looking through black lace. I went to an opthmalogist to make sure that I didn't have a detached retina and thankfully it wasn't. So I began trying to cure the floaters with things I have on hand.

I began drinking comfrey tea three times a day (I grow comfrey in my yard) I mixed raw honey onto it, putting about a teaspoon full of honey into a quart of tea. I used an eye dropper of the tea (cooled) three times a day.

The floaters started to diminish after four days. Comfrey is high in lutein which is great for your eyes and also a cell prolifilerator- so I figured it was a win win.

I continued to research and found out that castor oil (hexane free) - a drop in the eye at night also helps heal, so I began doing that also.

I am happy to report that my floaters are gone!

My doctor was amazed but ayurvedic medicine has known about castor oil for centuries.
Replied by Mary
Usa
10/30/2015

Replied by Pam
Livonia, Mi.
11/05/2015

Replied by Aamena
Johannesburg, South Africa
01/08/2016


---
Replied by Mmsg
Somewhere, Europe
05/19/2013

Replied by Carly
Wa, Usa
05/19/2013

Replied by Saba
Mentor, Oh
05/19/2013

Replied by Joy
Battleground, Wash
05/20/2013

Replied by Art
Vancover, Bc. Canada
05/20/2013

Replied by Rickt
Winston-salem Nc
09/17/2013


---

Flaxseed Oil




Posted by Nadine (Matlacha,, Florida) on 09/02/2010

I have had Floaters for many years. They are annoying. I was able to find a way to tolerate them when suddenly they disappeared. I usually used to get them when I was extremely tired and its very hot outside, and living in Florida it's mostly hot all the time. I decided to try Flaxeed oil about a year ago after a lot of reading about the possible way to get them to go away, and that seems to have licked them for now. I also exercise about 2 hours a day and I'm told that it might help. Hope this helps.
Replied by Francisca
Michelbach-le-bas, Alsace, France
09/03/2010


---

Iron Supplementation




Posted by Ellie (Florida) on 05/27/2014

I read somewhere that a person associated floaters with low iron levels and after starting supplementing iron, her floaters were gone. Do research on the iron testing, as it is not a clear cut test. Sometime the body intentionally lowers its iron levels to compensate for something else to maintain balance.

---

L-Carnosine Eye Drops




Posted by Julie (Toronto, Ontario / Canada) on 12/05/2011

Just try l-carnosine eye drops for eye floaters. Forget the Budwig diet with flax and cottage cheese.

1. can-c

2. Bright eyes

You might have to order them online but they exist and reduce your floaters amazingly well. Use them as much as you want - the more the better. No side effects except your eyes feel a million times better. They are a miracle so try them if you have bad floaters. Forget diets, looking into the moon or sun & any other stupid old remedy - just get those drops and start using them alot.

Then get back online and tell people - maybe the eye community can make those eye doctors tell us about these drops even if they aren't a prescription. They don't seem to recognize them - which led me to get my 2nd floater - if I had used them when I got the first one - I never would have got this second one and my life would have been way better.
Replied by Manoj
Mumbai, India
04/20/2012

Replied by Frank
Thunder Bay, On
10/23/2013

Replied by Frank
Thunder Bay, On
10/30/2013

Replied by Frank
Thunder Bay, On
11/03/2013

Replied by Frank
Thunder Bay, On
11/06/2013

Replied by Frank
Thunder Bay, On
11/13/2013

Replied by Prioris
Fl
11/13/2013

Replied by Frank
Thunder Bay, On
11/20/2013

Replied by Frank
Thunder Bay, On
11/28/2013

Replied by Frank

Thunder Bay, On

11/30/2013
Replied by Wayclear
Motown, Ca
11/30/2013


---

---

---

Multiple Remedies




Posted by Carri, Rmt & Stress Reduction Practitioner (Boulder, Co) on 03/12/2014

I would like to share some topics I found through research after experiencing my own floaters. Tight neck muscles can cause stress on the muscles around the eyes influencing the flow in the vessels that feed the eyes & numerous other facets of eye functionality. Weak liver, kidney & adrenal function may all play a part. Mental stress for the same reason as tight neck muscles. Imperfect vision. Stress from the above added to contact wear, glasses wear & computer work.

What helped; easy access to public for free:

~Shiatsu massage weekly (or research and learn how to work all the muscles around the eyes (refrain from pushing on the eyeball).
~Reflexology points on the hands or feet daily to promote health in the liver, kidney & adrenals.
~Stretching the neck: specific to scalene muscles, upper traps, occipital region. Minor stretch with oil if excessively tight as overdoing a stretch can worsen the pull on vessels and cause inflammation.
~Develop mental healing skills. If stressed try EFT (tapping).
~Nutritional helps: B vitamins, beet juice or supplement, vitamin C, liquid chlorophyll a few drops to a bottle of water, vitamin A
~Exercises to improve vision. Research the Bates Method. He has a free e-book online that explains much about vision. Many individuals have copied his free material & placed packages for sale.
Replied by Sam
Miami, US
07/16/2014

Replied by Kris
Ca, Usa
04/26/2015


---

Posted by Francisca (Michelbach-le-bas, France) on 01/14/2010

A pity there aren't more people contributing to this section as there are many people suffering from eye floaters. I have tried a lot of natural remedies but nothing has worked so far, also eye therapy to lower my myopia. I have to say that I am ready to try a lot of things but the cottage cheese not really as I can't stand most milk products. I have tried MSM drops, herbs for the liver, phosphatus, cordiceps and a lot more but so far nothing made my eye floaters better. Maybe someone comes up with an answer......or more things one could try!
Replied by Sandy (sandhya)
Bangalore, India
01/15/2010

Replied by Julie
Toronto, Ontario / Canada
12/05/2011

Replied by Mohib
Woodside, New York
03/28/2012


---

Oil Pulling




Posted by Coral2na (Honolulu, Hi) on 11/21/2015

Oil pulling definitely worked for my eye floaters. I started years ago with oil pulling for my eczema on my feet. My ophthalmologist had said the eye floaters were from old age and nothing could be done about it. however, I noticed a couple of days after oil pulling (walnut oil) my irritating floaters started disappearing and within a week they were gone. I don't do oil pulling religiously except for gum irritations and when a floater appears every year or so.

---

NEXT

1

2Next Page