Benefits of Ubiquinol
Posted by Art (California) on 07/31/2023 1851 posts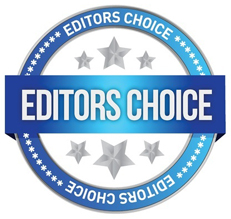 A Few Words About Ubiquinol, A more Bioavailable Form Of CoQ10
Since Deirdre just posted this new article about Ubiquinol/CoQ10 and its many health benefits here,
https://www.earthclinic.com/supplements/ubiquinol-benefits.html
I thought I would mention that I am currently using Ubiquinol at 800 mg/day. Some of you may wonder why so high of a dose, and the reason is simply because newer studies using higher dosing than what used to be the norm, are showing more benefit. As an example, this 2023 study in Multiple System Atrophy (MSA) patients used 1500 mg/day to good effect at slowing disease progression. Keeping in mind that MSA is essentially an untreatable disease with a life expectance of just 3 to 5 years after diagnosis, this is an important study illustrating the value of higher dosing of ubiquinol.
https://www.ncbi.nlm.nih.gov/pmc/articles/PMC10225719/
Here is a relevant quote from the study :
' High-dose ubiquinol was well-tolerated and led to a significantly smaller decline of UMSARS part 2 score compared with placebo. '
Although ubiquinol has shown benefit in relatively short term for specific health issues, I am not taking ubiquinol to try and radically improve a specific aspect of my health, but rather similarly to melatonin, to increase my chances for better health in my later years of life and to help stave off age related diseases, of which there are many such as cancer and cardiovascular disease as two big ones.
Ubiquinol, like melatonin, works to improve mitochondrial efficiency and function. Properly functioning mitochondria supply the power for the cells to operate properly and effectively. Poor functioning mitochondria are common in many disease states. The following study confirms that poorly functioning mitochondria are seen in multiple disease states :
https://www.ncbi.nlm.nih.gov/pmc/articles/PMC7255501/#:~:text=Mitochondrial damage is implicated as, insulin resistance/type 2 diabetes.
Here is a relevant study quote :
' Mitochondrial damage is implicated as a major contributing factor for a number of noncommunicable chronic diseases such as cardiovascular diseases, cancer, obesity, and insulin resistance/type 2 diabetes. '
Here is a study illustrating the value of ubiquinol as being beneficial in cardiovascular disease while helping to improve mitochondrial function as well as highlighting that one of the most common statins in general tends to inhibit CoQ10 availability in the body. CoQ10 also acts as an antioxidant :
https://www.ncbi.nlm.nih.gov/pmc/articles/PMC8229886/
Here is a relevant quote from the study :
' Although the importance of CoQ10 can mostly be attributed to its function as an essential molecule for energy transduction in mitochondria, new findings support its relevant function as an antioxidant, not only in mitochondria, but also in other cell compartments and tissues in the organism as well as in plasma lipoproteins. Endogenous CoQ10 biosynthesis supplies sufficient levels of this quinone in disease-free individuals. However, CoQ10 deficiency is not only based on genetic failure, but also on chronic and age-related diseases such as CVDs. In this context, CoQ10 deficiencies have risen in CVDs, since statins, one of the most common lipid-lowering drugs used in CVD patients, diminish endogenous CoQ10 biosynthesis because its initial steps are shared with the cholesterol biosynthesis pathway. In this context, it has been shown that CoQ10 can potentially be used as a treatment to ameliorate these deficiencies. '
So for me, I am looking more in the long term use of ubiquinol for my overall health in a similar way as I look at melatonin.
Art
Replied by
Art
(California)
08/01/2023
1851 posts

---
Fatigue and Brain Fog
Posted by jake (chicago) on 04/21/2023


Hi Art -- I told my cousin - long suffering with long covid fatigue and brain fog -6 months at least- - about the new supplements shown in studies to show positive benefits. Last week and again this week he called to tell me - he could hardly believe he was that same person, pre our conversation. He was already taking arginine and coq10 before, but he changed over to ubiquinol and doubled to twice a day as well. He also added and took ALA along with the ubiquinol, as the studies suggest- taken together boosts the effects of each taken separately. He also takes (only) 5 mg melatonin as he does not tolerate it that well.
Thanks to you and all contributors for being the community of helpful info, sharing anecdotal successes and spreading protocols that might help others as in this case of my cousin - who can't thank me enough for bringing Art's information to him.
---
High Blood Pressure
Posted by Tim (OR) on 08/18/2023


My blood pressure has been high for a while, as a 61 year old male I have held off the medical establishment which wanted me on their bad drugs. I needed a tooth pulled the dentist nearly didn't do it because of the blood pressure reading. This is how they force you onto their drugs. Saw the Earth Clinic alert about Ubiquinol, decided to try it. Currently using Besibest Ubiquinol CoQ10 600MG from amazon twice a day. Four days in to this protocol, the top number which had been high at as much as 190 and the second number 115; not always but too often; Suddenly I am down to 135/87. Nothing else I have done has had this impact. I have tried the standard CoQ10 supplement but had no dramatic BP decline. I am feeling fine, no obvious negative side effects, if this continues to work so well I will happily avoid the medical establishment and one of their favorite ways to get people on drugs.
Replied by jake
(chicago)
08/18/2023

Replied by Barbara
(DE)
08/29/2023

---
High Blood Pressure
Posted by Andrea C (Wales) on 10/01/2013


RE: High Blood pressure, Coenzeyme 10 (Qc10) will lower your blood pressure better than any Drug in the World that a DR can give you. 150milligram's 3 times a day, it can be taken along side your BP Med's if you've been scared and bullied enough by DR's to take it, it will not interfere with any Med's. I have helped Gang's of people with this, and I was one of them. My BP went fatal, last week I got it checked and I've got the BP of a super fit 18 year old and I'm 54yrs young. I never took any Med's as they cause more damage. It has to be Ubiquinol (there are many forms of Cq10), and a good Omega 3 oil is excellent too. Cq10 is made naturally by the body, but lower's with age and other factors. Statins are also evil, I met load's of people in Hospital that had heart attack's caused by Statins, an everyone I know has got heart damage from these Drug's. Its a lie about High Cholesterol, we need it. Our Brain's are made of it, Beet root juice lower's it brilliantly if you really believe it should be lowered, but it's got NOTHING to do with Heart Attack's. It's just another scare mongering tactic to sell more Drug's and make even more money for the evil one's. Do you think they take their own poison? No, they go to Health spas and eat Organic food, and natural remedies. And Detox in luxury using the money they scared everyone in to parting with for drug's. Love Andrea C xxxx
Replied by Gdhealed
(Connecticut)
01/30/2017

---
High Cholesterol
Posted by Dave (Fountain Inn, Sc) on 11/03/2013


Just this morning Dr. Mercola's latest newsletter (November 3, 2013) considers the superiority of the derivative of CoQ10 which is ubiquinol on LDL oxidization. He asserts that a hundred studies say ubiquinol is more bio available than CoQ10 and he is especially worried about the millions of people on statin drugs. Someone on Earth Clinic (a poster I mean) got me on Dr. Mercola and he has excellent articles and information.
In the November 3 article on ubiquinol he discusses how ubiquinol is carried by the LDL shuttle (I discussed in my first post to you how the LDL and HDL are protein shuttles to carry cholesterol within the body, and the "shuttles" were not bad at all but in fact are essential to health; and that the only thing bad is if they "stick" to the walls of a tacky vein or artery.)
If the LDL sticks to the wall of the veins for instance, just as anything might stick to the vein, then if it oxidizes and inflames, you've got the beginning of cardio problems, including strokes as well as the blokage itself which would impact the heart. A stroke is a piece of plaque broken off a formation of the same and getting to the brain.
The point I'm making on your issue of cholesterol is:
Take ubiquinol to help neutralize the oxidizing effect because the ubiquitol "rides" on the LDL to get to its cellular destination. So, says Mercola, ubiquitol has the unique ability to stop a particular kind of oxidization...that of "stuck" LDL. And again, ANY nutrient, oil, sugar .... anything can oxidize and inflame...the essence of cardio problems. But as you fortify with the ubiquitol don't forget the Vitamin E (natural not synthetic). The E is your underlying heart protector.
Replied by Mike 62
(Denver, Colorado)
11/03/2013

Replied by Dave
(Fountain Inn, Sc)
11/03/2013

Replied by Mike 62
(Denver, Colorado)
11/04/2013

Replied by Dave
(Fountain Inn, Sc)
11/04/2013

Replied by Mike 62
(Denver, Colorado)
11/05/2013

---
Increased Energy
Posted by Honest Man (United Kingdom) on 08/01/2023


I saw a GP on a television program talking about how COq10 i great for your heart and increases energy levels so I thought I would give it a try.
Definite improvement in energy levels without bouncing off the ceiling, sustained improvement, but it must be the ubiquinol version for better absorption. Like everything else, not overnight improvement but after a couple of weeks, and if its also benefiting my heart, all the better.
---