Acne  
Posted by Redcalry (Oklahoma City, Ok) on 06/29/2011


MY husband and I swear by oregano oil. We buy it in 100% oil and capsules. If we feel we are getting sick we take one or two. I put some oil in my face lotions for my hormonal break outs. I have a back problem and mix it with my lotion and get instant pain relief. It does smell but evaporates in a little while. But it works. Great pain reliever.
---
Bacterial Vaginosis, Yeast Infections  
Posted by Jenn (Austin, Tx, Usa) on 12/07/2009


I'm serious. Oil of Oregano. Get the wild oregano. It has been the natural antibiotic that has prevented each infection that has threatened to plague me, since I have been told about it. But I was told to take a probiotic cap two hours after, as the oil of oregano acts like an antibiotic in most aspects, including killing off your good bacteria. So definitely replace your good bacteria after taking this.
Also staying away from refined sugar has helped, or better yet, getting my body's ph back to alkaline with alkaline rich foods.
I also keep myself as clean as I can down there at all times to help prevent any bacteria from entering my urethra or vagina. I do this by using baby wipes or showering before and after sex. I hope these tips help.
Happy healing!
Replied by Lisa
Thousand Oaks, Ca, USA
12/07/2009

Replied by Dee
Memphis, Tn
05/10/2012

Replied by Terrie
Georgia, US
02/02/2015

Replied by Leeloo
Tucosn, Az
03/21/2017

---
Cold Sores  
Posted by Rhonda (Rockwood, Tn) on 10/01/2009


I put oil of oregano (one drop) on my fever blister/ cold sore and withing an hour I noticed it was disappearing. I reapplied throughout the day and by the end of the day it was as if I never had one. It had started out that morning as a potentially nasty one - a lot of blisters covering an area about the size of a dime. As you know, what you see in the morning is just the tip of the ice berg as they continue to grow during the first day or so. I also put three or four drops under my tongue. I bought mine from a health food store. Get the kind that is diluted with olive oil not alcohol. Also, there are places on line that sell it cheaper and in a much higher strength. There are even places that sell it undiluted with instructions on how to dilute it with extra virgin olive oil. I've tried all the other cold sore cures. This is the only one that did anything for me.
Replied by Brenda
Elk City, Oklahoma, Usa
11/04/2010

Replied by Latonia
Marshallville, Ga, United States
07/19/2012

---
Cutaneous Horn  
Posted by Namaw (Bama) on 03/30/2016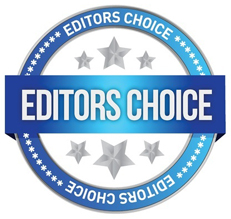 My DH had this growth sprout from the back of his hand that grew and grew. I asked on EC for advice, was told poultice/castor oil/etc. So, he's been putting castor oil on it for months now and binding it with a cloth. No change, just kept growing. Big enough to snag when he puts his hand in his pocket, would bleed. Dermatologist said it needed to be cut off. The appt to do that is in 3 weeks.
Anyway, a week or so ago, he started putting oregano oil on it. Today, it came off! Not completely level with surface, but off! He had one starting to come up on his neck, too, and it also came off but not as completely. He'll keep on doing the oregano oil several times a day.
WOW, I'm blown away! If you google this, the internet is full of pictures of people with these things--they look like antlers and can get huge. God is so good, to provide us with this remedy and EC to spread the word! It may not be completely gone, but I feel it won't take long if he continues the treatment.
---
Eczema  
Posted by Suzanne (Kansas City, Mo, Usa) on 09/29/2009


On the subject of Eczema - I have been giving my teen Oil of Oregano in capsules (one in the morning and one at night) to help with her Eczema; this has helped trememdously with the itching and some of the redness. We have tried the cortizone cremes from the doctors and that did not help her at all. I've been reading here today on the suggstions of using Apple Cider Vinegar and plan to try that. I can remember as a small child my grandma taking vinegar to help with her ailments so maybe there is something to this.
As a side note I personally am taking the oregano capsules as well for sinus relief (have been for three years). I used to have a large problem with my sinus passages closing up when I laid down for the evening. I was taking a ton of OTC medications to just be able to go to sleep. I started taking this after reading up about the many health issues that are related to what is in our blood stream and that this herb can help with this. I do belive that this herb has helped us a lot.
Replied by Jules
Houston, Tx
11/13/2009

Replied by Jae
Baltimore, Md
11/15/2009

Replied by Blessed
Harare, Zimbabwe
11/16/2009

Replied by Lisa
Texas
03/30/2016

---
Gum Disease  
Posted by T. (Charlotte, Nc) on 05/07/2013

I have had bleeding gums for years. When I wake up in the morning, my mouth seemed to be full of blood somehow. I would spit first thing and it would be bloody. :-(
Also when I brushed my teeth, a LOT of blood.
I recently began taking oregano oil (mine came mixed with olive oil) several times a day for general immune system strengthening to help with another issue I'm having.
No measured doses, just whatever came up in the dropper when I pulled it out of the little bottle.
It's been a few weeks now and I realized just this morning that I have had no more instances of blood in my mouth when I wake up. Also blood when I brush has been greatly reduced. I have used it to brush my gums with (once or twice) and think I will do it more often to see what results I get.
Side note: I seem to cough up a lot of phlegm during the day since taking the oregano oil. It's clear but makes me wonder if I've been having lung issues all this time without knowing.
Replied by Timh
Louisville, Ky, USA
05/08/2013

Replied by T.
Charlotte
10/12/2013

Replied by T.
Charlotte
10/22/2013

Replied by Timh
Ky, Usa
10/22/2013

Replied by Joyce
Lansdowne, Pa
10/23/2013

Replied by Wierd Sceince
Derry, Nh
01/16/2014

---
Posted by Kana (Hong Kong) on 02/05/2010

Can someone please tell me if I can use Oil of Oregano as a mouth wash and if I did, will it help to cure gum inflammation and make the gum stronger?
Replied by Tina
Toledo, Ohio, Usa
05/06/2010

Replied by Francisca
Michelbach-le-bas, Alsace, France
05/07/2010

---
Hives  
Posted by Bill (Mass) on 03/24/2017


I started Oil Of Oregano 5 days ago in pill form. I had tingling, itching, red spots all over. I think I had hives. Very annoying and painful. Today and even 2 days ago I have no more symptoms. Its amazing. I had this problem for months!
---
Make Oregano Oil  
Posted by Latonjia (Charlotte, NC) on 02/26/2015


Oregano oil has saved my life more than, once clearing up infection without being able to go to a Dr and spend money I don't have. It's expensive buying the pills or oil unless you shop around, eBay has tons of reputable and affordable sellers and also have you thought about making your own? It's super easy, cheap and you can make as much as you like for pennies! All you need is olive oil, class lidded jar and oregano leaves. They grocery usually has them fresh over in produce for about $2.50. I have heard you can use dried but I'm not sure about the ratio. Fresh is 1:1 oil to leaves store for two weeks in a dark cool cabinet shaking the oil a few times a week. Bam! You got your own. Google or YouTube it there are tons of videos out there and this is a cost affective way to have the benefits. Oops, olive oil I picked up 32oz bottle at Walmart just $3. 48 to $3. 82 depending on version you like. So hope this helps/ inspires. Oregano oil is a natural antibiotic and pain reliever. I can testify to that. Just be aware of your tummy Flora while on Oregano. God bless!
Replied by Sl
Ky, Usa
07/10/2015

---
Mold Sickness  
Posted by Sammy (San Antonio, Tx) on 12/24/2009


Oil of Oregano after 3 months long nightmare
May of 2009 it started with sore throat and nasal congestion. 7th day i started feeling just fine. 8th day i woke up with a major sore throat then following 7 days i had chills (no fever) diarrhea, coughs, stabbing feeling all over my body. Then i went to see a doctor (no insurance) he said that my tonsils are infected so i have to take antibiotics and for hardship breating he gave me steroids. 4 days later tonsils still swollen and i cant breathe also diarrhea is full throttle. i was drinking 5-6 quarts of water every day. 19th day i went to see same doctor. listened to my lungs, ordered x-ray which came out clean and he told me that i am ok. BUT I WASNT. For diarrhea he diagnosed me with IBS (irritable bowel syndrome) 6 days passed and my symphtoms are same but not getting worse.25th day i went and bought a humidifier for my room hoping to be able to sleep better. and also i wanted to close the a/c vent in my room. Right at that point I FACED THE REALITY. MOLD!!! my a/c vent was black in color. Very next day i called a company that tests homes for molds. Results came back in 3 days after i spent $400. my a/c unit had Aspergillus (high levels),Cladosporium (elevated levels) Penicillium (high levels). i went to see the doc again. he told me that its like impossible to prove that my health is bad because of those mold species.And addition to that he told me that skin prick test for this issue is expensive and i dont have insurance so he told me to just rest and pray that i will get better on my own. For the following 2 months i started getting worse. I quit my job. I was hopeless.
Then i read it somewhere on the net that OIL OF OREGANO will do the trick. I cut of eating anything that has yeast and started taking 4 oil of oregano capsuls every 8 hours and taking 1000mg vitamin c every 8 hours.Sublingual B12 25 drops everyday. 2nd day diarrhea gone. 7th day i am almost back to normal.
I hope this will help someone out there. I am a believer of oregano oils antifungal, antiviral, anti bacterial properties.
Replied by Erowe
Sumter, Sc
03/12/2013

Replied by Roec
Los Angeles, Ca
03/12/2013

Replied by Sweet Pea
Somewhere, Usa
03/12/2013

Replied by Timh
Louisville, Ky, Usa
03/13/2013

Replied by Nmull
Atlanta, Georgia
04/11/2013

Replied by Faith
Seattle, US
06/17/2014

Replied by Timh
KY
06/18/2014

Replied by Adaneth
North Cali., US
02/02/2015

Replied by Beth
Nj
04/19/2015

Replied by David
Mooresville, In
12/19/2015

Replied by Vetonica
Nc
09/30/2016

---
Multiple Cures  
Posted by Taissa (Montana) on 11/01/2013

I have been using ooo for many years and have found that the fastest and most efficient way to get wild ooo 80% carvacrol into the system is delivery right under the tongue. I do not use it in any gel cap form because I think some of the stomach acids inhibits it's fullest antibiotic and antiviral potential. I once tried it with gel caps and it didn't respond as well. Under the tongue is more potent and powerful, and I find that I respond much faster to it. It burns a bit, but that's a good thing and I do like the taste of it. If it's too strong for some, mixing it up in a bit of sunflower oil or water may help. Perhaps some juice as long as it goes under the tongue. I hold it under the tongue for as long as I can stand it, then swish it through the mouth and swallow it back, followed with a nice tall glass of water or juice.
I would never take this on a daily basis, and would use it only as a preventative in cases where I'm going to possibly be exposed to illness. I have read many studies that suggest ooo stands side by side in potency with last resort antibiotics such as vancomycin. A dear friend of mine who is a biologist grew some bacteria in a petri dish, added in ooo and the germ killing response was incredible. So I would never use ooo on a daily basis, but as needed. Something so powerful should be reserved for such things, in my opinion.
I killed a severe tooth infection once by taking 2 cloves of garlic and three drops (not dropperfuls, but drops) of ooo under the tongue every two hours (during my waking hours) and followed that regimen until pain completely reduced, then cut the regimen in half for a couple more days. Garlic and OOO packs a powerful natural antibiotic punch. Chop the cloves, mash them up, let them sit 5-10 min to release allicin. Swallow with water like you would a pill, then take the ooo right after and bam you have natures antibiotic.The toothache reduced greatly by end of day two, and gone by day 3. Some people experience a faster response.
I have killed strep throat with ooo every single time my daughter or I have caught it. The strep was confirmed with the doctor. We took the antibiotic script he gave us and put it on hold, and went home and did our ooo and within hours the sore throat was gone. I painted it on the back of the throat with a q-tip, and gargled it. For my daughter, I put 2 drops in water and let her swallow it back every few hours. Strep is nothing to play with, so if we had no response, I would definitely get the doctor's antibiotic, but we have never had to do this because ooo is just as potent.
I have had some very good experiences with ooo and I would never be without it.
Replied by Sara
The Beach, Canada
11/01/2013

---
Oregano Juice  
Posted by Tula (Greenwood, Ca) on 04/18/2011


Thank you Robert from Naples, Florida! I bought my husband oregano juice (not oil) and followed your recipe for sinus spray exactly as written..... BINGO! After 10 years of benydril that only lasted half way thru the night, he slept all night without getting clogged up. That wasn't the only benifit... I looked at his symptoms through-out the years... Athlete's foot, sinusis issues, psoriasis.... Even after revamping our diet, sugar and gluten free, (he still was craving carbs. ) nothing, diet or medication, changed the psoriasis. As he was using the nose spray, he decided to put oregano juice on his psoriasis, and presto chango the next morning it went from red to white! We got out the cotton balls and started dabbing all over his spots. He also had a red area in his tush crack that we dabbed. He has had that forever, maybe thirty years. An hour later the red was GONE! What was next? He decided to drink it too. I'm calling him my Italian lover because of his potent oregano aroma.
We are both so excited about this. It has not even been 24 hrs and the changes are happening so fast! By the way, his doctor said benydril has no side effects, WRONG! So glad we have a cure. Thank you so very much Robert. We send you gratitude and positive thoughts for your health.
Replied by Charlotte
Essex, Clacton, England
03/16/2012

Replied by Shamay
Medford, Oregon
03/21/2012

Replied by Mark
Newton Abbot
08/15/2013

Replied by Sunny
Ca
11/12/2013

Replied by Derek
Canada
03/04/2014

Replied by Charlotte
U.S.
03/24/2015

Replied by Miss Emma
Belgrade, Montana
04/17/2015

---
Oregano Oil Reader Feedback  
Posted by Rene (Shepherdsville, Kentucky, Usa) on 05/08/2011

I have to chuckle at your poster who can't stand the taste of oil of oregano. There is a way past this. All you have to do is get a pack of those empty gelatin (or vegetarian) capsules in a health food store; put 5 or 6 drops in one of those capsules, close it up and swallow it down and you will never have to worry about the taste! Another thing, for thrush in the mouth, one of the fastest ways to kill it is just dissolve 1/2 teaspoon of soda bicarb in a half glass of water and use it as a mouth wash - or you can put plain dry soda bicarb on your toothbrush and brush you tongue with it!!! Simple, safe, effective and painless!
Replied by Darlene
Rockwell, North Carolina
11/16/2011

Replied by Adaneth
North Cali., US
02/02/2015

---
Posted by Amanda (Calgary, Canada) on 06/02/2009


Oil of Oregano (cheapest is found online) has stopped all viruses in our family in a year - even our kids take it. I do 3 droppers full at the first sign of it - today in fact, I woke up with a strep like sore throat and haven't been sick in ages...I did 3 droppers full ALWAYS follow with part or all of a glass of water - it feels hot, but KILLS that germ dead and I felt relief, as always, almost instantly. Then, went back to bed; when I woke up I took another dropper full and the sore throat was barely there at all. By mid-morning, it was all gone. As happens everytime, it kills the virus and prevents upper and lower respiratory infections. It is Anti-viral and anti-bacterial and is NATURAL.
I gave the same instructions to my dad. He is 78 and it prevented his getting bronchitis, which he used to get with colds. It has also lowered his blood sugar and he takes it on a regular basis. You don't need studies when something from nature works and causes good, not harm. Our family haven't had any cold or flu viruses take hold since we started taking it over a year ago. We just order a couple of 60ml bottles online and that lasts us months.
Some brands need only some drops used, because they are hotter than others. It is worth getting the larger bottle with the cheaper price, because they aren't as concentrated so you can take droppers full.
Replied by Rv
Sherman Oaks, Ca
10/21/2009

---
Posted by Tavora (Brooklyn, NY) on 05/03/2009


Just wanted to say very quickly that after reading several posts about oil of oregano helping with inflammation/joint pain - I decided to try it tonight. OMG!! Let me tell u - the clicking and popping that I have been experiencing the last two months disappeared!!! (My ailments are actually an inner ear problem with a misaligned spine) but when I rubbed the oil on my knees, shins, shoulders and neck - I felt - LITERALLY - instant, instant relief!! I could not believe it!! As I stood up and walked around for a bit - no popping - no clicking!! This gives me so much hope! I will continue to use this as one of my arsenals and though I know we are not allowed to state specific brands....I do want to say the one I bought is ___. I will also take it orally to help with the tension in my spine. Will keep u posted.
Thank you so much EC!!! :0)
Replied by Ellen
London, Uk
04/13/2013

---