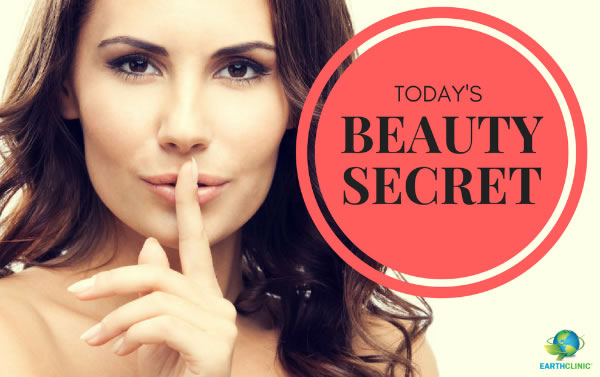 Welcome to our secret beauty tip page!
Tips on this page will only be here for 1 week, after which time they will expire, never be seen again! You'll have to wait until next week if you missed it! To receive alerts for the latest secret beauty tip, follow Earth Clinic on Instagram.
------------------------------------
BEAUTY SECRET OF THE WEEK: COLD SHOWERS
Don't let the name of this beauty tip frighten you away. Many skeptics and hot shower lovers have converted to cold showers exclusively after they discover the benefit of them. And believe it or not, once converted, they love and look forward to their cold shower.
Hot showers can be drying to the skin and drain your energy. Cold showers on the other hand leave you with skin that is soft and smooth. Cold showers are a natural remedy for dry skin.
How to Take a Cold Shower
Begin your shower with your usual temperature. Every minute or so, adjust the water so it is a little cooler. On the first day, perhaps you will end with a cool shower. The next day, try to decrease the temperature a little more. Continue this process until you are ending with a cold shower. If you need to, yell, "Cha Cha Cha! " or "I love cold showers! " (Stick to positive statements. And refrain from yelling if it will wake up the kids or neighbors! )
Cold showers increase your circulation and lower your blood pressure. They are energizing. People who suffer with anxiety and depression find that cold showers can bring relief to their symptoms. Cold showers can improve your sleep and even help some with weight loss.
If your sleep is better, you are feeling less anxious or depressed AND you have more energy, you will be more relaxed which will surely be evident on your face. Your eyes will be brighter and you will be more likely to smile. And nothing beats a smile for beauty!
Continue reading reviews about Cold Shower Therapy.