Melasma
Posted by Sansash (Puerto De La Cruz, Tenerife) on 08/13/2011

★★★★★
Hi - I just wanted to share with you my 'cure' for melasma. My partner and I recently moved to Tenerife. I have very bad melasma on my upper lip and upper right arm. Since we moved here I have discovered the aloe vera leaf. I have been applying the gel from the leaf morning and night for the past week. The melasma on my upper lip has gone completely and the melasma on my upper arm has started to fade gradually and looks a 100% better than it did a week ago. I used to hide my arms but now I'm wearing short sleeved tops which I never, ever thought I'd wear again. You need the actual aloe vera leaf. Cut a slice off the leaf and slice it open to reveal the gel inside. Rub this on your melasma morning and night and it's really like a miracle the melasma fades gradually. I don't think aloe vera gel in a bottle will work alone as it's not pure aloe vera gel. The plant grows abundantly here on Tenerife but I'm told you can buy it in health food markets or online.. Good luck to you all.
---
Multiple Cures
Posted by Yvonne (Puerto Vallarta, Jalisco, Mexico) on 08/28/2012

★★★★★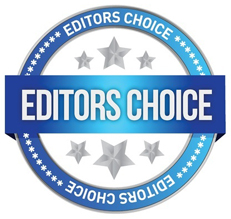 I can vouch for the aloe lemon drink. I discovered that when I start my day (best to do it first thing for highest potency and absorbability) with a fresh aloe vera leaf blended in a glass of water with a lemon or two, I lose weight without changing anything else.
I did this for about four months and had lost 6 pounds, when I went for my yearly dental exam. My gums had been receding for years, and I could always count on a scolding for not taking care of my teeth (which was not accurate). This time, not only did I have no cavities and no further gum disease, but the dentist congratulated me for doing such a great job of my oral hygiene! Ha!
I have read it is best to pick the aloe fresh each morning before the sun comes up (it has higher nutritients at that time), so I now grow my own aloe plants organically, rise early, and drink my fresh aloe and fresh lemon before eating anything else. I have also discovered it lowers both my blood sugar and blood pressure, both of which were beginning to concern me. Blessings.
---
Multiple Cures
Posted by Ujosh (Dubai, Uae) on 04/20/2012

★★★★★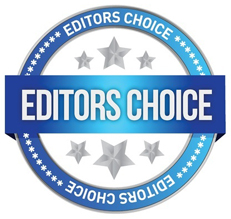 Hi, I am travelling so could not post a video but will definitely make it as soon as I can. I thought to pen my recipe.
I take AloeVera leaf that is thick. I have observed that it makes better juice. I normally cut 5 leaves and put it in the refrigerator. (One of the nearby places has put AV plants as part or decoration on road and do not mind me taking it!!! ) I use one leaf a day & weekend off. The length from tip to my cut is nomally around 25-30 cm or 1 foot and thicknes of more than 1/2inch around 20cm (3/4") is really good.
First, wash it throughly with water, occasionally rubbing with fingers. take out thorns - just cut few mm aways from both sides.
Now take your blender jar and make slits at 10 mm distance (5 -6 cuts vertically) on leaf and then cut horizontally to get 2-5 mm thick nice slices of aloe vera leaf dropping them directly to the jar. Repeat the process till end of the leaf. I add one lime (juice only no seeds & not whole lime) and little honey may be a spoon just for taste. There is no harm in adding any of your favorite juice or berries. use what ever make it tasty! .
Blend it - (i have 3 speed blender so do it at fast, then medium followed by low) It should become light greenish-whitesh colour thick shake - this is the best leaf & juice. Sometimes if I add water it becomes runny so I avoid. I may put 3-4 icecubes after first blend just to get the mixture smooth.
Pour in a glass and drink it in one go - bottoms up to get best coverage on your digestive track. I put water in jar and then same liquid in glass to make sure that I have consumed last drop of av. Science is still not sure on which part works the most so I donot want to take chances!!
taking this juice should give you regular smooth motion from day 2-4 depending upon your cronic constipation. This is first sign of aloe working in the body!! The more you keep on taking it will get rid of toxin. It is not only aloevera but your faith in the AV that makes miracles! If you are not sure then donot waste your time. when you have full faith in AV and strong desire to become healthy, please try this.
I drink this after my 40 minute run and one glass of water.
During the day, I take normal tea or green tea which ever is handy.
AV has balanced my water intake as well. I think I have dropped 2 inches for sure may be more in last 3 months.
i started with 1 hour brisk walk on asphalt (no greens here) slowy added running starting from 100 m a piece and now I am able to run 4 Km a day and completed one 10km single strech run... all thanks to AV.
Good health everyone!
---
Multiple Cures
Posted by Ujosh (Dubai, Uae) on 04/08/2012

★★★★★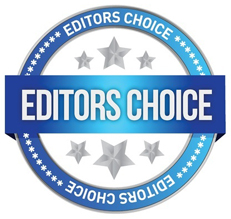 Aloevera leaf without thorn, half lemon juice, little honey to taste = perfect recipe for getting rid of any illness - specifically high BP, diabetes and even high chelostrol. This simply works because aloevera coats your digestive track with its sticky stuff and there is no reabsorption of toxins - no toxins then body does not have to produce extra elements that increase pressure, sugar, etc.
Add 30 minutes walk/run a day to this and forget about any illness that you may had before. I make this juice everyday. good health everyone.
Replied by Jenny
(Sydney, Australia)
04/08/2012

---
Multiple Cures
Posted by Dianne (Tampa, Fl) on 07/08/2009

★★★★★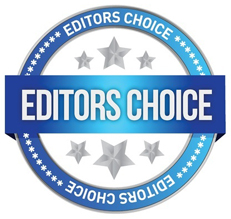 I apologize in advance for how lengthy this is. I am writing to let everyone know about the incredible benefits we have experienced with Aloe. About one and a half years ago our whole family came down with whooping cough. I decided to try Aloe, as a friend I had known had had great success with it for treating a serious prolonged cough and my mother also told me that in Colombia SA they would use a beaten concoction of Aloe and egg whites to treat whooping cough when she was a little girl. I researched Aloe on the internet, and though I didn't find the egg white recipe, I found many things Aloe is good for. It did work very well for whooping cough, especially helping to calm the nightime attacks, and a friend tried it for her daughter's whooping cough and had the same results. When I looked Aloe up on the internet, the treatment for the ailment that interested me the most was asthma. My son had been struggling with it for several years- not severe, but mostly sports induced and it greatly hindered his ability to play sports. I have tried most home remedies for asthma and have had so-so results. He began drinking it every day and by the end of the second month his attacks were completely gone. As long as he continues to drink it daily, he has no attacks. If he stops it entirely he begins having attacks again after a couple of months.
I found that one of the reasons that Aloe works for asthma (and other conditions like arthritis and lupus) is because it is anti-inflammatory. So, it keeps the airways from getting inflamed. Another reason it works is because it is also excellent for treating allergies which many times are a trigger for asthma. One of the reasons it works for allergies is because of the collagen it causes your body to produce which thickens the the mucus linings of your respiratory system and intestinal tract (heals leaky gut) which in turn helps you not to be so sensitive to allergens. Another reason is that it treats systemic candida which is usually the root of asthma and allergies.
The funny thing I noticed, which is not mentioned in any literature I have researched about Aloe, is that it has also helped with his stunted growth. My son is really short for his age and in the two years before taking Aloe, he only grew six inches total. Once he began taking Aloe for his asthma he grew almost six inches in one year. The growth spurt coincided exactly with time he first began the Aloe. I've tried my own "experiments" to see if his growth is related to the Aloe or if it is just his time to start growing, and I've found that if he has a period of a couple of months where he doesn't take his Aloe at all or only takes it once a week or so, he only grows about a quarter of an inch per month or less. When he takes it every single day, he grows about a half inch per month.
My father has been really inspired about my son's story and began taking it himself about four months ago for his prostate. He has been on prostate medication for the past ten years and still gets up to urinate about four times per night. He has tried different prostate medicines as well as his own share of home remedies, and nothing has worked. Well, after drinking Aloe daily for a couple of months, he was able to get off of his prostate medicine completely. Now he only gets up once or twice per night and he's not on any prostate medicine.
I've heard some people make some type of Aloe tea infusion, but the way we take Aloe is this: We buy a fresh Aloe stalk from the produce section of the grocery store. It has to be at least fourteen inches long, or I've read it's not as beneficial. The Aloe has to be nice and firm. Don't use it if it is soft and squishy as it is too old and may actually aggravate some candida problems. We slice off a three inch section from the base and peel off the thick green skin with a paring knife and discard it. We then take the gel (from the three inch section) and gently blend it with a drink mixer with some orange juice for palatability. The less you blend, the better as you don't want to destroy the beneficial properties.
You can buy bottled Aloe, but I DON'T RECOMMEND IT! While there may be some good Aloe products out there, I've read that sometimes the bottle can say 100% Aloe and it is actually 95% water, but for some reason the FDA allows them to say 100% Aloe even if it isn't. The other reason is that bottled Aloe is usually pasteurized which kills many of the beneficial enzymes that make Aloe so effective. Fresher is always better with Aloe.
Replied by Jane
(Austin, TX)
07/19/2009

Replied by Dianne
(Tampa, FL)
07/25/2009

Replied by Sally
(Miami, FL)
07/29/2009

Replied by Dianne
(Seffner, Fl)
03/19/2011

---
Multiple Cures
Posted by Dorothee Krien (Cork City, Ireland) on 08/28/2007

★★★★★
I moved to Ireland where the public water supply is fluoridated. A single cup of fluoridated water gives me an extreme headache - I suffer from multiple chemical sensitivity. I try to avoid drinking fluoridated water as much as possible, but sometimes it is simply impolite to refuse an offered cup of tea or coffee. By chance I found that fresh aloe vera helps me to get rid of the headache. I notice the prematurely aged skin of most Irish women, most of whom have the genetic make-up for beautiful skin. A female friend with a very beautiful skin - she is in her fifties - told me that she has been taking aloe vera juice for the past fifteen years.
---
Multiple Cures
Posted by Barbara (Payson, Arizona) on 08/12/2007

★★★★★
I've been taking Aloe Vera in tablet form 600 mg a day for 3 1/2 months and no more acid reflux, my skin has improved ( I had very dry skin and flakiness, it's gone) and my hair is starting to return to it's natural color, I'm 65 years old. I will continue to take the tablets to see what else it will do for me. I know more will be helped, I have no doubt.
---
Multiple Cures
Posted by Darryl (Atlanta, GA) on 10/03/2006

★★★★★
I drink Aloe Vera juice for BACK PAIN, ENERGY, REGULARITY, CLEANSING ALL AROUND HEALING. I have been drinking Aloe Vera Juice for the last 13-14 years. 21 OUNCES every morning before I get in the shower and I feel like I should put an S on my chest and fly out the window. If you want just a good feeling overall. This is the best way to start the day. Remember Aloe Vera is a healer. So I suspect my internal organs in my body should be in very good shape!
Replied by Cynthia
(Rosemont, Sacramento)
06/09/2009

---
Nail Fungus
Posted by Steffy77 (Washington Dc) on 05/19/2015

★★★★★
I had nail fungus after manicure, which would not heal for more than 3 months. My sister recommended fresh aloe vera juice to apply, which I did twice a day and it has healed 90 percent. It is an amazing herb, use for any problems and you must also take fresh juice on empty stomach. It is a guaranteed cure. It is also helpful for brown spots or pigmentation on your face. Just rub the pulp on affected areas morning and night for 3 minutes and go to sleep with it. You will find improvement in few days.
---
Pelvic Congestion Syndrome
Posted by Jnell (Lumby, Bc, Canada) on 04/04/2013

★★★★★
Aloe Vera for Pelvic Congestion Syndrome: I'll try and keep this short but to the point. Back in November of 2011 I was hospitalized for severe abdominal pain that radiated down my legs, after then going in and out of the hospital and several clinics for tests to be run including blood work, urine analysis ultra sounds and a CT scan, and then finally seeing a specialist I was diagnosed with Pelvic Congestion Syndrome. I was given a prescription (which I never filled! ) for dilaudid and told that I would need to have a hysterectomy in order to "possibly" relieve my symptoms .. I was not yet even 30! I did a bunch of research and decided to try taking Aloe internally, I started at the beginning of February 2012 and by the end of the month my pain was gone!!! I have since kept taking the Aloe in hopes that not only will my pain be gone but that I might actually CURE myself of this... I have heard that long term use of Aloe will in fact cure it :) I take 2 oz 3x per day, it tastes nasty but it works like a charm.
Replied by Sunny
(Los Angeles, Ca, Usa)
06/29/2013

Replied by Jnell
(Bc)
06/05/2014
★★★★★
Aloe Lover
(Aloe Land)
08/24/2022

Replied by Ruby
(USA)
02/22/2022

---
Shingles
Posted by Susan (Sulphur, LA) on 04/28/2008

★★★★☆
April 24th, 2008 I came down with shingles again. This is something I have dealt with for the last 13 years. In the past I have tried antibiotics, cortisone, etc. anything that I thought would bring relief. I was at my mothers and she told me to try the gel from an aloe leaf. To my surprise it brought great relief. I have done this 2 or 3 times a day. She also told me that once the blisters burst to apply honey to complete the healing process. I fully intend to try this at that time. It has been wonderful to have relief from this awful disease.
---
Skin
Posted by Dianne (Houston, Tx) on 11/15/2009 6 posts

★★★★★
I use the aloe vera on my face in the morning. It is a great moisturizer, is not greasy, and tightens the face as well. I cut about a 2" slice and then half it like an apple and rub the pulp on my face until there is no juice left in the pulp.
I have been trying to figure out how to make it into a juice, but haven't tried it yet. Now I will. It tastes so bitter, if I get it on my lips that I was afraid it would taste horrible. But I do believe it is a gift from the Gods, so I will try to juice it also.
Replied by Susan Cunningham
(Ma)
09/02/2018

Don
(Mesa, Az)
05/26/2021
★★★★★
Barbara
(Mesa AZ)
06/20/2021

---
Skin
Posted by Aseel Moughnieh (Tyre, Lebanon) on 04/07/2008

★★★★★
I was suffering from acne scars , and severe red cheeks , now Ive been only drnking Aloe vera juice , and it did wonders , my face has a clear , compelxion , the scars are there but the redness minimized , I cant wait till it gets better!!
---
Tattoos
Posted by Cocoandrico (Kingston, Ny, Usa) on 09/12/2011

★★★★★
Tattooed skin can become scarred due to poor tattooing techniques or complications during the healing process. Using Aloe can reduce the severity of scars as well as the likelihood of infection and further skin damage. With regular use, the surface of the skin will become more even and better prepared for any touch-up work necessary.
---
Upper Respiratory Infections
Posted by Ros (United States) on 03/18/2020

★★★★★
I have used stabilized organic Aloe Vera powder for many years and believe it is the best IMMUNE support available. During these uncertain times I have doubled my dose to 2 tsp. daily. I used to have Upper Respiratory Infections (URI) every winter and since taking the Aloe I have only been ill 3 days in 18 years - usually when I ran out of product. I was recently able to persuade the laboratory who grow and process the Aloe to allow me to buy directly from them, so I am grateful to be able to help others with compromised immune systems. Roz
Replied by Roslyn
(Moore, OK)
12/23/2020

---