Turmeric
Posted by Vj (Victoria, Bc, Canada) on 10/02/2011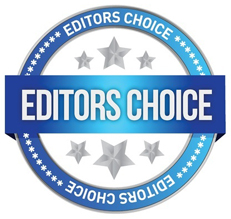 Just wanted to pass on the great success I had with turmeric and our dog.
Our 7 year old shepard husky cross had about a 6" x 3" fatty lipoma on his right side, just under the shoulder blade (confirmed by vet by drawing fluid out of it). It was very noticable. Looked like he was fatter on one side. I had read about turmeric on this site and shortly after went to the health food store and bought a scoop of tumeric from the bulk herb section. Cheap... don't buy the capsules, way more expensive.
I simply sprinkled about 2 teaspoons of it on his dry food and mixed it up with a little olive oil, twice/day. Within 3 weeks I could not believe how much it had shrunk. Another 3 weeks later... completely gone! Amazing! I have never before seen the benefits of a natural herb/spice work so well & so quickly.
I actually have a small fatty lipoma on my leg, and I'm trying it. You're supposed to mix it with black pepper so I just mix it up in a little water and down it quickly. Hope it works for me. All sorts of other benefit of it as well. In fact I can't believe how much more energy I have. vj
---