Arthritis
Posted by Fltanz (Anywhere, Fl, Usa) on 12/14/2010

I would like to start giving my dog's blackstrap molasses for arthritis. I'm not sure if it needs to be organic or if the plain stuff from walmart would work. Also, I read that coconut oil would be helpful, does it need to be cold pressed or virgin or ????. Thank you and my babies thank you.
Replied by Jd
(Columbus, Ohio)
02/20/2013

Replied by Marlene
(Rutherford, Nj)
05/06/2016

Replied by Regina
(Marietta, GA)
08/22/2021

---
Arthritis
Posted by Amelia (Hattiesburg, Ms) on 09/12/2008


I read the email about the dogs being given the Blackstrap Molasses and how they are vibrant and doing fine, so I decided to give my pomeranian who is suffering from arthritis some BSM on some cooked white rice. Well I'm glad I did and I am giving it to him and my other dogs over white rice every 2 days and boy do they have energy. My Pom has been jumping like he use to jump before the arthritis pain. I have a miniture chihuahua and 2 American Stafford Shireterriers and they all seem more vibrant and happy. I myself take BSM and it has worked wonders for me. My anemia is over, my tiredness is gone, I feel so much better since reading this BSM Info on this site. Thank you guys so much and may God forever Bless each of you that shared.
Replied by Raveesh
(Kl, Malaysia)
01/13/2010

Replied by Linda
(Oregon)
11/13/2015

Replied by Jennifer
(Lockport, Ny)
08/09/2016

---
Arthritis
Posted by D (Atlanta, GA) on 09/08/2007


Many, many thanks to Archie from West Covina, Cal for writing in about molasses for aging/sad dogs. I had just bought organic molasses (regular, not blackstrap) at the grocery store for myself and decided after reading Archie's email that I would also give it to my two dogs. One of my dogs is a 13 years old, 55 pound shepherd mix who has a rough time walking up hills when we go on our daily walks. I added molasses to both dogs' meals today (good quality kibble, slightly undercooked ground turkey, and 1/2 teaspoon of molasses that I watered down with hot water) and OMG!! I cannot believe the difference in just one day! On our walk tonight, my elderly dog walked at a fast clip the entire walk, even on the hills. No problem whatsoever. WOW! Molasses should be a must for all aging dogs. I will write in again after they've been on it longer with another update. My dog won't touch apple cider vinegar or any other supplement I try to give him, so this remedy is a God send. My finicky boy dog actually likes the taste of molasses!
P.S. I am slowly going to increase the amount of molasses I give the dogs. I am starting slowly because I don't want them to get the runs!
EC: More arthritis remedies for pets here: https://www.earthclinic.com/pets/arthritis.html
---
Arthritis, Limping
Posted by Tonya (Middletown, Il) on 06/16/2022


Was doing an unrelated search for blackstrap molasses and ended up finding earth clinic. Saw the cancer post about the dog. Our male dog had his tail removed for a master cell tumor. Has a couple more lumps we are watching. I decided why not try it. My female dog has a limp so I decided a week later to give it to her too. Three weeks before this her limp was diagnosed as arthritis. Painkillers and blood tests every six months.
Wasn't even two days after putting black strap molasses in her food, she was barely limping. Didn't do anything for the lumps in him, but to be able to take her off painkillers!! Amazing!
Replied by Surfer
(Florida)
09/22/2022

---
Bereaved Dogs
Posted by Archie (West Covina, Cal) on 09/06/2007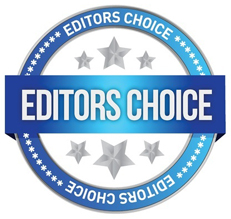 Dogs Sad after Owner Passes are CURED!!! Well for 8 solid months Ive been taking care of 2 older dogs who are deaply saddend by the passing of there owner and very good friend of mine. These 2 did nothing but mope around depressed! They needed something soon before they would die of depression. I found out the Healing power that mollasses has given me and thought ..maybe it could help these 2 dogs.???So, I poured some on there dog food ,and,was amazed they ate it. In less than 1 day these dogs turned had turned completely around!!!They started playing & barking and to this day (2 months later)they are high spirited and ALIVE !!! Im only a Maytag Repairman & I came up with there cure of dog sadness.
Replied by Marcy
(Kamas, Utah)
10/22/2016

---
Cancerous Tumors
Posted by Glen (St. Mary's Newfoundland)


A friend of mine who's dog was riddled with cancerous tumors gave him black strap molasses each day for a month. she took him back to the Veterinarian and the cancer and tumor were gone! Her mother, who was a medicine woman in the hills of West Virginia suggested she do this as the ancient egyptians used the remedy for consumption (cancer).
Replied by Kathleen
(Oxford, New York USA)
12/26/2008

Replied by Susie
(Halifax`, Va)
04/27/2013

Replied by Jen
(Temescal Valley, Ca)
04/22/2014

Replied by Theresa
(Mpls., Mn)
04/24/2014

Replied by Om
(Hope, Bc Canada)
04/24/2014

Replied by Om
(Hope Bc Canada)
04/29/2014

Replied by Tiffyb1414
(Durant, Ok)
05/03/2014

Replied by Liz
(Caithness, UK)
08/13/2014

Replied by Jules
(Australia)
09/08/2014

Replied by Om
(Hope, Bc Canada)
09/09/2014

Replied by Cathryn
(Derbyshire, UK)
01/07/2015

Replied by Stephanie
(Australia)
03/06/2023

Gary
(Kitchener On)
03/06/2023

---
Skin Problems
Posted by Dhuey (Grovetown, Ga) on 01/22/2015

I have a dog that continuously licks his paws and another smaller dog that has skin problems. Will the BSM help this?
Replied by Theresa
(Mpls., Mn)
01/22/2015

Replied by Teresa
(Nebraska, US)
01/23/2015

Replied by Tracy
(Texas)
02/26/2017

---