Activated Charcoal
Posted by Katiepune (Pune, Maharashtra, India) on 10/25/2009


Charcoal for local application
My horse hurt himself on his coronet, i.e the portion between his hoof and leg. After the usual applications of betedine etc., we applied powdered charcoal and his lameness disappeared within hours. I read this in John Dinsley's book, which I recommend to everyone as it contains a wealth of info on the various remedies of charcoal.
---
Castor Oil
Posted by Kathy (Brisbane, Qld Australia) on 11/20/2011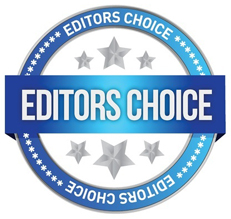 Have been using castor oil on serious wounds on horses for over 12 years, we are talking wounds where you can put your whole fist into, horses that vets have suggested be put down immediatly due to stripped tendons. We had one horse who staked herself on a metal star picket and since she was in a paddock of 1280 acres we hadn't seen her for a couple of days the wound was not able to be stitched. Vet recommended put the horse down. But as she was walking and eating and drinking normally we thought we would give it a go with the castor oil, we poured the castor oil into it and wrapped it up, making sure it was clean first. Put it on everyday for 5 days then every 2nd day for another week then every 3rd day without bandages for 2 weeks, it healed without a scar and the vet was amazed. Since then have used it for every wound with success everytime, keeps flies off too, but does go yucky for the first 3 days and you question your self every time, but it has never let me down yet and minimal scarring everytime. it heats up and the beautiful thing is that I don't have to touch the wound which makes it great when you have unhandled horses and cuts on their back legs, just pour it in the wound and get out of the way.
Replied by Charlotte
(Texas)
05/18/2017

---
Heal Horse Wounds
Posted by Jennifer (Springtown, TX) on 09/11/2006


I need help with a wound on my horses front leg, just above the knee. Wound was sutured but previous owner removed pressure wrap and sutures busted out and the owner just left it to rot. I have gotten rid of all the proud flesh, and have gone from the size of a cantalope to a small hole about the size of dime, but it is a hole all the way thru the skin. Vet tried to cast so that it would heal and that was a complete disaster! I am treating it with an Equi Stim machine (micro current) with great results, just need that last little bit that is so hard to get!! Thanks in advance for your help! Oh, I am spraying the wound with calendula oil mixed with distilled water.
Replied by Stacia
(Okeechobee, Fl)
08/29/2007

Replied by
Ted
(Bangkok, Thailand)
383 posts
Replied by Hawkster
(Santa Fe, Nm)
11/27/2010

Replied by Dmg
(Philadelphia, Pa Usa)
12/19/2010

Replied by Linda
(Conneautville, Pa)
03/22/2011

Replied by Lynn
(Braselton, United States)
08/28/2011

Replied by Xanadu1jw
(Memphis, Tn)
09/14/2011

---
Mineral Oil, Kerosene
Posted by Ashley (Monroe, Ut) on 01/14/2010


Horse wounds
A mixture of mineral oil and kerosene aids in the healing on virtually any wound on a horse. Just mix 50% mineral oil and 50% kerosene (you can buy it in the paint department at a hardware store). You spray it generously on the wound 2 times per day until the skin closes and heals. It's CHEAP and it kills infection and bacteria.
We had a mare who was caught in the barbed wire and ripped her entire chest open so far it was hanging to her knees. The vet stitched it up and said there will be a huge scar. All we did to take care of it was spray kerosene/mineral oil on it and to this day...3 years later...there is no scar. You wouldn't believe that it had ever happend to her.
This spring, her foal got in the barbed wire (talk about bad luck) and sliced up the side of her neck very deep. The only thing we did was spray it twice per day and it healed up perfectly.
We also just bought a mare that had a hard growth on her back leg from a barbed wire accident from years ago (it looks kind of like a branch growing out of her leg). The previous owner clips it off with the nippers and it just grows back. The vet didn't know what else to do to get rid of it. When we got her, we nipped it off and then sprayed the mixture on it and it hasn't grown back since.
This stuff is AWESOME.
My husband's family has been using this mixture for generations, and this is ALL we use for anything that happens to the horses. The kerosene kills bacteria and prevents proud flesh, while the mineral oil keeps the skin soft and supple to avoid cracking and drying. The kerosene keeps the flies off of the wound. The only drawback to this mixture is that wherever the spray hits, it kills the hair along with the bacteria. The hair will grow back just fine, but until it's healed up, the hair will be gone. This actually helps by keeping the hair off of the wound for easy inspection and keeps the hair from matting to the wound.
We just pour the mixture in a spray bottle and keep it on hand so it's always ready to go.
Replied by Stacey
(Rifle, Co)
09/08/2016

Replied by Suseeq
(Sydney Australia)
09/09/2016

---
Yellow Paste
Posted by Colette (Lancashire) on 09/13/2017


Hi, I bought some magic yellow paste it arrived in a tupaware tub I was told 100% natural. I bought to use on horse wounds cuts N grazes. I've used on sweetitch. Over 2 days so far and results amazing. I need want more but can't find please help.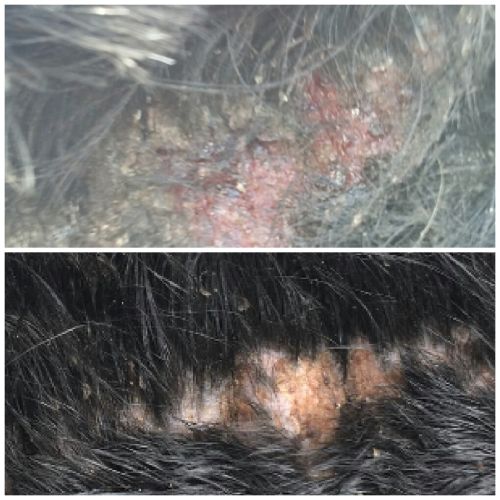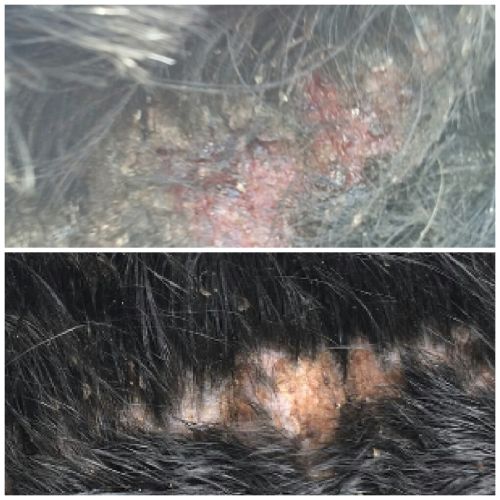 Replied by Theresa
(Mpls., Mn)
09/14/2017

---