Apple Cider Vinegar, Yogurt
Posted by Primas (Nj) on 08/26/2017


My dog was trying to pee every 2 minutes and nothing was coming out. I found this website and went and bought the ACV and plain yogurt. Within a day she was almost back to normal. Only on day two. Keep you posted
Replied by Tammy
(Plymouth, Mi)
09/10/2017

Replied by Jana
(Texas)
03/05/2018

Replied by Mama To Many
(Tn)
03/06/2018

---
Apple Cider Vinegar, Yogurt
Posted by Kathywithaktheonkyway (Angier, North Carolina ) on 05/24/2017 1 posts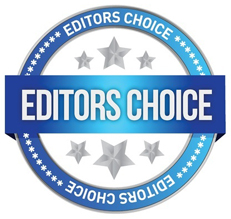 My husband and I have been together for almost 19 years and we rescue and adopt out FURbabies. And because we couldn't have children it has become even more of a passion for us to continue this for as long as we can and we currently have 12, (We had 13, but one of our our dogs, Bambi Lynn, suddenly passed away overnight after I took her to the Vet on May 5, 2017!😥), of our own, of which 6 are dogs and 5 are cats and we're fostering 1 of the dogs named Caesar, since September 2015, since their owners had to move into a rental home where their landlord won't allow them to have their pets. Our FURbabies are our family and we love them with all of our hearts. Our FURbabie dog, Lucy Lu, has Degenerative Myelopathy since last Summer and it's slowly been getting worse with her not being able to walk on her back legs. She had to stop going on walks with me with our other seven dogs, so I bought a harness for her and also a wheelchair. She is on Glucosamine Chondroitin and Meloxicam for arthritis and miraculously on January 1, 2017, she jumped up on her back legs and ran so fast down the front steps that I didn't expect it and I fell. Lol😝
Well, on this past Sunday morning, May 21, 2017, I took her outside to go to the bathroom and I noticed she couldn't pee very much which concerned me. I looked it up online and it said that it's definitely a side effect of her Degenerative Myelopathy. So I googled what I could do to help her with her urinary problems since it was on a Sunday and that's where I found this recipe for Apple Cider Vinegar, Plain Yogurt and Water for hydration. My husband went to the grocery store to get the yogurt and I mixed 1.5 tablespoons of the Apple Cider Vinegar with the Yogurt and added a little water for hydration and mixed it all together. I taste tested it before I gave it to her before I mixed it and after I mixed it and it tasted the same and she loved it! And the best part is that it actually worked and she's been peeing just fine ever since. I give it to her 2 x a day and it's like a treat to her.
i can't thank you enough for this recipe! It truly has been a blessing to us! ❤🐾❤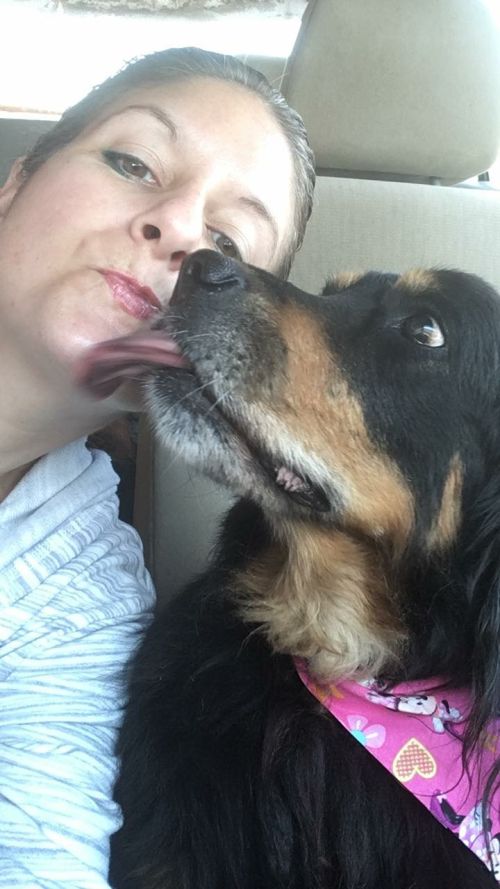 ---
Apple Cider Vinegar, Yogurt
Posted by Lady Dawnie (Orlando, Fl) on 11/14/2016


Hi, my Sasha is a 8yr. old 80 pound American Pitbull who has been dry peeing for a few days. I thought about ACV as I use it daily for many things for my family. However, I knew she would not drink her water if she smelled Apple Cider Vinegar in her bowl. I'm so happy I found this site. I mixed 2 teaspoons of organic apple cider vinegar with 2 teaspoons of plain greek yogurt. After tasting this well mixed creamy remedy I added 2 teaspoons of applesauce to sweeten the bitter taste before giving it to Sasha and she loved her new treat. I will repeat in the morning. Sasha is sleeping like a baby. I will update after a few days of am and pm treatments.
Thanks for saving me a small fortune!
---
Apple Cider Vinegar, Yogurt
Posted by Crittaj (Columbus Ga) on 09/05/2016


About 3 days ago my husband noticed blood in our 11 yr. old Italian Greyhound. It was easy to see in the grass after she urinated. She had been wanting to go outside about every hour or so and seem restless, just wouldn't settle down. Wanting to avoid an expensive vet visit, and also it was a holiday weekend, I looked online to look for a solution. I was very happy to read about Apple Cider Vinegar and the success fur baby owners have had with it. I immediately gave some to my dog in some plain yogurt and within a couple of hrs she seemed much more comfortable and didn't need to go outside nearly as often. By the next day I couldn't see blood in the grass when she urinated. There is still a little blood on tissue if I wipe her after going outside. Now, though, she smells the Apple Cider Vinegar and won't go near it or anything I put it in. Tried a syringe and she runs....any suggestions?
Replied by Shaena
(Colorado)
09/22/2016

Replied by Jane
(British Columbia)
10/17/2016

Replied by Jane
(Penticton, British Columbia)
10/26/2016

Replied by Theresa
(Mpls., Mn)
02/24/2017

Apple Cider Vinegar, Yogurt
Posted by Pitlover (Puyallup, Wa.) on 08/31/2016


My blue nosed pitbull has been crying all afternoon and she started having blood show up in her urine. She started crying a lot more along with waiting by the backdoor to be taken outside to urinate frequently and she is straining to pee. Unfortunately my vet is closed for the day, so I decided to see what I could find online to make my puppy more comfortable in the meantime. I came across this website and after reading all the positive posts about apple cider vinegar, I decided to give it a shot. I mixed her a tablespoon of unfiltered organic apple cider vinegar and 2 tablespoons of plain vanilla greek yogurt. She is whining much less now and not waiting to be taken out every 10 seconds. So I am pretty happy that this seems to have worked for her. I was expecting to be up all night with her trying to make her comfortable.
Replied by Theresa
(Mpls., Mn)
09/01/2016

Replied by Maria Cecilia
(West Covina, California)
12/30/2016

---
Apple Cider Vinegar, Yogurt
Posted by Janet (Michigan) on 08/25/2016


I have an older animal that has been urinating all over the place... I Googled your site and it suggested ACV and plain yogurt... What a blessing! It's only been two days and I see a great Improvement!
Thank you for putting this information out there... Jan
---
Apple Cider Vinegar, Yogurt
Posted by Penelope (Ashland, Ky) on 10/19/2014


WOW!!! Thank you so much for the great info. My 15 yr. Old Corgi mix Tessie has been paralyzed in her back legs for several years and is prone to bladder infections. She had very bloody urine tonight, and none of the zillion vets here have Sunday or emergency hours. I was going to have to get through till Monday, and was concerned because her pee looked so bad all of a sudden. I express her bladder every four hours, and when she gets an infection, it feels "boggy" not firm. I tried the ACV with yogurt (1 tsp. In 2 tsp. Probiotic yogurt). I gave it to her 2. 5 hrs ago, she passed a few clots, her bladder is firming up, and her urine is clearing up already!!! What GREAT results!! Tessie and I thank you. :)
---
Apple Cider Vinegar, Yogurt
Posted by Becca (Abilene, Tx) on 01/29/2014


I got the most AWSOME news today from my vet! After 8 weeks of blood and protein in my yorkies urine and 4 rounds of antibiotics...we are now blood free and only a trace of protein! But guess what, it wasn't the antibiotics that he credits for the drastic improvement...it's the natural regime that I put her on...and he wants me to continue what I am doing and not give her any more antibiotics. He actually ask me about the treatment! Within 24 to 36 hours of mixing plain unflavored live cultured yogurt and a capful of unprocessed apple cider vinegar in with a 1/2 cup of her food, she was asking to go out less and when she did, her output was more...no dribbles! She has had no accidents in the house and she is acting like a 6 month old puppy instead of 5 years old! He looked at her Ph levels from where we started to where we are and at the moment, we are 7...nuetral....YAY! I will have her urine checked again in 2 weeks to see if the protein is completely gone, but I have no doubt that it will be...she is acting just too happy and healthy and I am one happy mom!
Replied by Theresa
(Mpls., Mn)
01/29/2014

Replied by Bailey
(Newhall, Ca)
02/07/2014

Replied by Theresa
(Mpls., Mn)
02/07/2014

---
Apple Cider Vinegar, Yogurt
Posted by Susan (Tampa, Fl) on 08/06/2013


Thank you so much for the great info. My dog woke up this morning showing signs of a UTI. I came across this site when I Googled it. The ACV and yogurt is working so well for her. I will tell all of my friends about your site if they ever need help with their pets
Replied by Janet
(Michigan)
08/25/2016

---
Apple Cider Vinegar, Yogurt
Posted by Josie (Chicago, Il) on 06/20/2012


My Terrier Pit Bull Brownie hadn't urinated for 2 days following bouts of thick textured and foul smelling urine. I had been giving her cranberry capsules for 2 weeks and did not see any improvement. She was absolutely miserable. I happened to stumble on this site and followed the advice of giving her the 1tbsp apple cider vinegar coupled with 1 tbsp plain yogurt. I took her for her evening walk 1 hr after the dosage and she still did not urinate. Later that evening, this remedy worked like a charm, although at an inopportune moment and on my polished wood floor. The urine was not thick or smelly. I was so thrilled she had finally peed that no punishment ensued for that infraction. Best remedy ever!!
Replied by K
(Md)
11/11/2016

---
Apple Cider Vinegar, Yogurt, Cranberry
Posted by Mary (St. Cloud, Minnesota) on 07/27/2009


As a retired vet assistant and pet owner, I know both sides of the picture when a pet is ill. For urinary problems that recurr, retesting, antibiotics, etc. can become financially limiting especially in areas of the country where veterinary costs are extremely high. I have had great success using ACV, yogurt and cranberry/blueberry extracts to control bladder infections in one of my small dogs who has a recurring problem. My dogs eat a raw diet or no grain dry dog food and no one else has any issues. However, with the first few times of my corgi having a bladder infection, I chose to see my vet to rule out diabetes, bladder or kidney stones, cancer, etc. When it was clear that is was probably a genetic pre-disposition and our unusually hard well water, using the ACV, yogurt and cranberry therapy has been completely successful. Also adding some cottage cheese (1/4 cup every other day) to her diet is very helpful and she loves it! I think it is extremely important to use your head when it comes to caring for your pets. If you think your vet is unusually expensive, look for someone else. However, vets with years of successful experience are worth every penny it may cost. Discuss finances with your vet. A good vet is willing to work with you to find the best treatment options for your pet and your pocketbook. Also, chose a vet that is open to alternative therapies and treatments including accupuncture and chiropractic as these vets seem to continue to learn and do not allow ego to block different care of your pets. It's very unfortunate that veterinary costs have skyrocketed in the past several years. Routine tests and vaccinations now cost as much as treatment of an illness used to cost. Alternative remedies can be much more successful and MUCH easier on the pocket book. Just do your research before treating your pet for anything!
---
Buchu Leaf
Posted by Tammyv (By The Sea, Or) on 10/30/2012


I have read many post out there about reoccuring UTI's. Our little male Pom was having a bout of the same and for the past 2 years we have kept them at bay by adding 1/4 t. Of Buchu Leaf powder to his food 2x a day. He hasn't had one since. And a friend came to visit and asked if I had any "cranberry juice" I immediately "knew" what she needed and gave her some Buchu powder too - 2t. and she was fine the UTI never set in! Goggle it as it has been used for years for UTI's in both animals and people. I do not know the long term effects if any, but know it works for now.
---
Cranberry
Posted by Wilma (Vancouver, Canada) on 02/21/2017


Organic Cranberry extract for pet UTIs, struvite stones and to acidify urine naturally.
While everyone generally knows that cranberry supplements are usually mentioned when trying to prevent urinary tract infections, it's sometimes not so well known that many supplements don't actually contain enough of the active phytochemical or the right ones to make a substantial difference to a dog or cat suffering UTIs. Cats that have diabetes are for example very prone to recurring UTIs as well as dogs that suffer from bladder cancer (TCC). Also not that well know is the fact that struvite bladder stones in dogs are usually a result of chronic UTIs. The recent lawsuit against multinational pet food companies regarding their "Prescription diets" also highlights the fact that these diets, frequently prescribed for urinary issues and bladder stones, are filled with low quality ingredients and might not be that different to those that are less expensive and "non prescription". So do cranberry supplements actually work?I would imagine that the key would be to find a "clinically proven pet UTI supplement", that has actually been independently tested and verified to work. I know of only one product that actually fits this bill and there are many reviews online, as well as the published clinical trial info in an actual Veterinary Journal. The product is called "Cranimals Original" and works to prevent recurrent UTIs from E Coli, and also prevents struvite stones from infections, acidifies urine naturally and helps alleviate infection related incontinence. Plus it helps reduce the continual use of antibiotics. It's non GMO and organic to boot.
So, perhaps Earthclinic members will be interested in the product along with all the other remedies they have posted about for urinary issues in pets.
---
Cranberry
Posted by Shannon (Portland, Maine) on 12/01/2009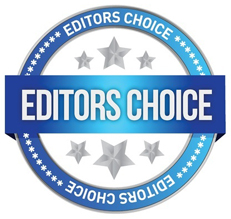 Cranberry and Cantharis for Dog urinary problems
If my Rottweiler mix eats birdseed, he inevitably will get a urinary tract infection. One Sunday, when the vet was closed we decided to try cranberry and cantharis and it was amazing! Worked even faster then the antibiotics prescribed by the vet. Firstly, if your dog likes the taste of cranberry jiuce, as mine does, give several 'doses' of unsweetened cranberry juice along with remedy. If not I am sure it will be effective in just pill form. Cantharis is available in most natural food stores as little blue pills. We gave our 110# dog 5 cantharis pills 3 times a day along with 2 cranberry pills. Cranberry pills come in different strengths so I would follow the directions on the bottle, but I think generally 1 pill for dogs under 75# and 2 pills for dogs over 75# should work. For cantheris, I would use a 1 pill per 20# ratio. We continued this treatment for one week after the first sign of blood in the urine and he had no issues. In fact, after the first dose and drink of juice, he was able to urinate within an hour and had a clear urine within about 3 hours. If your dog does not like cranberry juice, it is still important to encourage lots of fluid with this remedy, as the kidneys will need to be well hydrated for the acidity of the cranberry to flush the urinary tract.
---
Cranberry
Posted by Jan (W. Ma) on 09/27/2009


Cranberry extract (just a drop or two - it's potent stuff!) clears up urinary tract infections in humans and dogs (probably in cats also, but I've never tried).
Humans: dilute two drops in 8 oz. of water and drink. Use twice a day until gone (usually within 36 hours). Or just drink diluted regular cranberry juice, sugar-free.
Dogs: dilute one or two drops (depending on size of dogs) in water and squirt down throat with a medicine syringe. Use twice a day until gone (usually within 36 hours).
---