Homeopathy - Silicea 6c
Posted by Deirdre (CT) on 08/11/2020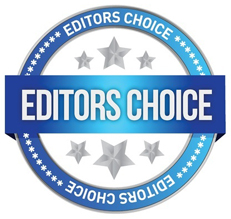 My elderly dog started having anal gland issues - leakage and was licking his rear end constantly. I recently moved to the area and haven't found a vet yet, so I researched remedies on Earth Clinic and the net and found a great article about Silicea 6c for Anal Gland leakage. I bought it online and promptly tapped 2 pellets into the side of his mouth to dissolve as soon as I got them. (Didn't touch the pellets). I repeated this twice a day.
His issue was better in 24 hours and solved in 3 days. What a fabulous remedy.
---
Posted by Deirdre (CT) on 08/11/2020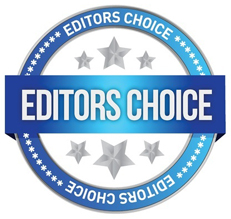 My elderly dog started having anal gland issues - leakage and was licking his rear end constantly. I recently moved to the area and haven't found a vet yet so I researched remedies on Earth Clinic and the net and found a great article about Silicea 6c for Anal Gland leakage. I bought it online and promptly tapped 2 pellets into the side of his mouth to dissolve as soon as I got them. (Didn't touch the pellets). I repeated this twice a day.
His issue was better in 24 hours and solved in 3 days. What a fabulous remedy.
---
Probiotics
Posted by Lori (Maryland) on 09/30/2013


As I read through the article on anal gland issues and then comments, I didn't notice anything on probiotics. My dog had several instances with impacted anal glands including them getting infected. The vet prescribed an antibiotic. But the second time he prescribed an antibiotic, the infection went away but came right back (like a child's ear infection would). So I thought about my kids and decided to try a probiotic. It worked great. In fact, it worked faster than the antibiotic. And now I add it to his food about once a week. He was already getting a healthy Merrick brand food, carrots and a little olive and or coconut oil. I have to be careful with olive oil and coconut oil. More than just a little and they will actually cause the impaction. My dog also can't have any steak fat or too much apple.
Replied by Lisa
Ny, US
02/19/2015

Replied by Theresa
Mpls., Mn
02/19/2015

---
Prunes
Posted by Cindy (Reese, MI) on 01/06/2008


A few years ago, German shepherd was very smelly and vet had to express his anal glands. After the 2nd trip to the vet in less than a year, plus the fact that the dog greatly dislikes going to the vet, did some research on Internet and found out someone recommended prunes. I give my 88 lb dog 2-3 prunes per day and have had absolutely no problems since. Was concerned that prunes might be in the same family as raisins (which are toxic to dogs) and possibly toxic but have not been able to find definite information. If there is a problem with giving dogs prunes, I would appreciate if someone would post something to that effect.
Replied by Brandie
St Louis, MO
09/10/2008

Replied by Liondogsden
Big Spring, Texas
12/30/2011

Replied by Jes
Jackson Heights, Ny
02/07/2012

Replied by Lisa
Canberra, Act
08/09/2015

---
Psyllium Husk Fiber
Posted by Brandy Stone (A) on 04/30/2017


I used psyllium husk fiber mixed with low sodium chicken broth to help my dog express her anal glands. I noticed my dog scooting her butt across the grass when we were outside playing. She also had a slightly fishy smell coming from her back side, and she seemed to lick quite a bit as well. I figured she had a problem with her anal glands. I did some research- and decided to try increasing her fiber. I broke open some fiber capsules and measured about half of a tablespoon. I mixed that with some chicken broth (half a cup to a cup) and gave it to her rigbt away. The fiber expands quickly, so they have to drink it ASAP. She drank the mixture at about 5pm. The next morning, as soon as she got outside she took a healthy bowel movement, followed by 2 more a few minutes later! No more fishy smell, no more scooting, and no more licking!
I have a 50 pound black mouth cur. If you have a small dog, I'd reduce the dosage. The fiber is meant to scrub the colon and make the dog have a solid bowel movement, so keep that in mind. Also, you should probably watch your pet to make sure they have a successful bowel movement after taking the fiber. They may need your assistance.
Replied by Sandy M.
Cincinnati
11/24/2017

---
Pumpkin
Posted by Rhonda (Canada) on 11/03/2016

How to prepare pumpkin puree. Wash the outside of the pumpkin. Cut off the top. Scoop out the seeds. Put it in a shallow pan. Put in oven at 350 F for about 1 - 1.5 hours. It's done when you can easily pierce the skin with a fork. Remove and cool. Juice will pool in the bottom of the pan. Drain that off and set aside. The cooled pumpkin skin easily peels off. Put the flesh in a bowl amd mash/puree. Store in fridge up to 5-6 days in a covered container OR freeze pumpkin scoops on wax paper or a plastic tray. Then store in freezer bags for later use.
Replied by Shirley
New Brunswick
11/09/2016

Replied by Carol
North Carolina
11/09/2016

---
Posted by Opinion02122 (Attleboro, MA) on 08/21/2014

My dog just started with anal gland problems. I spoke to two different vets and was told a teaspoon of pumpkin a day will do the job. My dog is a 27 lb. Cavachon. The size of the dog I'm sure has an impact on how much to give, so check with your vet. Also, make sure it's 100% pumpkin and not pie filling. Check the ingredients!
Replied by Gabbysue
Haltom City, Texas
12/01/2014

Replied by Theresa
Mpls., Mn
12/02/2014

Replied by Alex
La., US
03/09/2015

Replied by Carola
Los Angeles
06/11/2015

Replied by Kerry
Western Australia
09/15/2016

---
Posted by Liz12962 (Grand Island, Ny, Usa) on 01/30/2012

I have a 3 year old Beagle who has a problem with his anal glands. We have to keep getting them expressed on an average every 2 weeks. I have learned how to do this to cut the cost. I have started him on canned pumpkin. This has been going on for close to 3-4 months.
My vet has talked to me about surgically removing these glands, but surgery is so scary, and I have read about nasty side effects. Does anyone have any suggestions? We would really appreciate them very much.
Replied by Kathy
Plainfield, Il
12/17/2012

Replied by Sherie
United Kingdom
03/03/2016

Replied by Wendy
Ohio
03/04/2016

Replied by Theresa
Mpls., Mn
03/04/2016

Replied by Sharon
Ireland
05/02/2016

Replied by Brenda
Nc
08/02/2016

Replied by Leanne
Wild Australia
08/09/2016

Replied by Theresa
Mpls., Mn
08/10/2016

Replied by Suseeq
Sydney, Australia
08/11/2016

---
Posted by Poobo (Karachi, Pakistan) on 01/13/2010

Hi,
I have a great dane with anal glands that need to be expressed quite regularly. because he stays indoors i can normally tell early on that he is developing a problem due to the odour and call in the vet. but it is a painful process for him and i want to avoid it if i can by starting a herbal remedy. i would like to start the pumpkin regime but have a silly question to ask. do i skin the pumpkin before i boil it? and for a great dane how much should i give him to begin with?
would really appreciate it if someone would please help me. i would like to start as soon as possible.
thank you.
EC: According to Margaret (11/11/2006): ..."feeding approximately 2 tablespoons canned 100% pure pumpkin 2X per day (for a dog weighing about 100 pounds)"
---
Posted by Zoe (Haslet, Tx) on 01/02/2010

My question regarding the pumpkin cure for anal gland problems, having a 20lb Cavalier, what dosage should be given and how often, and for how long? thank you so much for the great solution, as she is having an anal gland rupture today and we cannot see Vet for 2 days, he's out of town, so we are looking for any good help
ZOE
Replied by Anya
Milton, Canada
12/17/2014

Replied by Brenda
Nc
08/02/2016

Replied by Suseeq
Sydney, Australia
08/03/2016

---
Posted by Saskatchewan Girl (Estevan, Saskatchewan, Canada) on 07/09/2009


Pumkin for stinky dog
Our dog had an accident with a loose stool on the floor about 4 days ago. It has been walking around since with a skunky type smell coming from it. I washed the dog thinking that maybe it had rolled in the stool which also had the foul odour. It worked for about 5 minutes when the smell returned. The dog had loose stools for 3 days when I just put him on straight rice...still the smell was awful but no more accidents on the floor. After 4 days of smelling skunky dog fart smell in our house (truly enough to make your eyes water in any room), I found this site about pumpkin. I started yesterday around noon. I gave 1 cup food to 1/4 cup pumpkin. About 4 hours later I repeated the same as the dog was still hungry. I searched the yard around supper time for an orange stool to see if he had passed anything firmer. I didn't find stool but what I did find was totally disgusting. It looked like a kiwi skin with white bones sticking out of it entwined in hair. It wasn't there earlier so I'm guessing it came out of the dog. After inspecting it looks like just the fur from a mouse and bones that have been stripped of meat. I'm guessing the dog ate this small rat/gopher (probably taken from our cat who only kills for pleasure) and ate it. With the amount of hair and the looks of the bones I think the dog probably ate it whole, digested what it could and the rest was maybe caught inside. Anyway the dog still stank bad that night but I continued with another dose of pumkin mix in the evening, a long jog and by about midnight the dogs odor smelled more like poop than this other stank. This morning it appears that the smell has passed as she is not making the kids gag anymore. I gave more pumpkin in same dose this morning and will continue the rest of the day which will hopefully keep things clear. Thanks for the tip, the vet can't get to her for a few more days and I was really starting to worry.
Replied by Bel
Gold Coast, Queensland, Australia
08/28/2009

Replied by Hacinta
Lake Worth, Fl
01/17/2010

Replied by Angelina
Queens
10/22/2016

---
Posted by Christie (Up North, Michigan) on 05/21/2009


Canned Pumpkin for dog anal gland problems:
My husband and I have been using 100% canned pumpkin on my cocker spaniel as needed for about a year. I found this remedy online when researching her abcessed anal gland problem. We are pretty in tune with her and can notice right away when she is beginning to get a little discomfort in the area, tucking her butt in when she sits, the licking and scooting etc.. we immediately give her a tablespoon of pumpkin every night for a few days and it completely takes care of the problem. Her stools become more formed and compact - not to mention orange from the pumpkin.. But it takes care of the problem for several weeks at least, we'll give it to her whenever we think she might be brewing another swollen gland, or if we notice her having a bout of loose stools. I swear by this and recommend it to every pet owner I know.
Replied by Devlin
Toronto, Canada
07/19/2010

Replied by Zoey Lover
Huntington Beach, California
03/16/2015

Replied by Samantha
Philadelphia
10/02/2015

Replied by Anna
Tx
10/02/2015

---
Posted by Rob (Denver, CO) on 01/02/2009

My 7 year old DLH cat, Cowboy has been plagued with AG issues for a couple years now. Initially after suffering an abscess a couple years ago, my vet advised me that it was rather rare for this to be a persistent issue with cats. Being otherwise extremely healthy, I figured once the scheduled anti-biotic dosage was complete we'd be alright. She also advised me I could take him in once a month to have the sacs expressed before an infection set in. I took him back several times to have them expressed but he ended up getting another infection anyway within 6 months.
Unfortunately, it didn't end there. After the third bout of infections, I decided I had to seriously find an alternative to surgery and anti-biotics.
I started searching more diligently for a holistic approach to prevent the build up in the first place. I've always been of the mindset that dealing with the cause is a much easier than dealing the effect later on. Most have suggested that I up his fiber/carbohydrate intake which is completely contradictory to the diet I prefer to feed him.
Once I read all the success stories here @ EC I thought I'd give it a shot and went out and purchased some Organic Pumpkin last night. It was an easy sell for me to give it a try after discovering others have reaped the benefits of pumpkin for not only AG impaction, but also for hairballs.
I wasn't sure he'd even go near it so I initially just put a little dab on his nose to let him lick it off and get a taste for it. I then mixed some into his breakfast this morning thinking it would still be there waiting for me when I got back from work today to discard. Much to my surprise he ate it all. Getting him to even try it was my biggest concern.
I'll report back as soon as I get some definite feedback as to the effectiveness of this apparently miraculous remedy. I just wanted to thank the contributing members here for giving us a glimmer of hope that we can beat this awful condition naturally.
Again, I'll post back when enough time has expired to give a true Yay or Nay on the effectiveness of this remedy. I'm already convinced this will be a huge Yay for us since he's proven he'll even eat it in the first place to give it a try.
Thanks again!
EC: AG = Anal Gland
Replied by Rob
Denver, CO
02/16/2009

Replied by Cattis
Auckland, New Zealand
05/16/2010

Replied by Lauren
Tallahassee, Fl
08/29/2011

Replied by Haleh
Nj
03/26/2015

---
Posted by Kelly (Nashville, TN ) on 11/21/2008


Canned pumpkin (100% pure pumpkin) is a great cure for dog who must have their anal glands expressed due to impactions. Also, my two dogs take enzymes and herbs daily. The herbs smell (and most likely taste) really bad. I mix them in a few teaspoons of pumpkin and add a couple of drops of omega 3 and vitamin E and a drop or so of Agave nectar. No problem getting them to eat this.
Replied by Devlin
Toronto, Canada
07/19/2010

Replied by Kerrianne
Canberra, Australia
05/03/2014

Replied by Allison
Tallahassee
01/11/2018

---
Posted by Linda (Moncton, New Brunswick ) on 10/11/2008

Hello, my dear sweet old cat Murphy had an infected and impacted anal gland, the my golden. Have purchased 100% pumkin and started the dog on it. Had anyone tried it on a cat? If yes how much per day?
with thanks! Lg
Replied by Kari
Oxnard, Ca
10/12/2008

Replied by Sherie
Kent, England
09/14/2014

Replied by Om
Hope Bc Canada
09/14/2014

Replied by Theresa
Mpls., Mn
09/15/2014

Replied by Jackie Page
New York, Ny
09/21/2014

Darlene
West Covina, Ca
03/01/2016

---