Acne Rosacea
Posted by Terri (Mount Dora, Florida) on 05/02/2018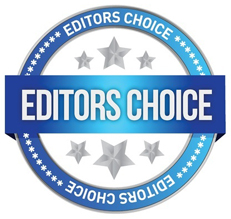 I have had Rosacea for 17 years and have tried ACV, Prosacea and various prescriptions. I had a terrible breakout a few months ago, nothing brought any improvement. I had a bottle of Lavender essential oil and though I had heard nothing about it helping Rosacea, but knew it was good for skin so I put it on. Next morning I was astonished. A HUGE improvement! It has been over three months now - and NO acne! None. Since I have been helped by others on this site I wanted to share. Hope it will help others.
---
Burns
Posted by Maria (Montreal, Quebec) on 01/22/2012


Use lavender oil (preferably pure) to relieve pain from burns, also speeds up healing process and leaves burn area with no or almost no scarring.
---
Posted by Lynn (Lake Havasu City, AZ) on 05/20/2006


The essential oil of lavender applied directly on to the burn immediately eases the pain and if you are consistent with applying it, will not peel.
---
Cold Sores
Posted by Anne (Portland, OR)


Lavender oil works wonders on cold sores. It stops them turning to a blister, if caught early enough and treated enough with the oil.
---
Posted by D (NJ)


I control hsv2 outbreaks with healthy diet and exercise. Exercise helps me to relieve stress, thus keeping outbreaks at bay since stress is a major factor in having outbreaks (for me). When I feel an outbreak coming on I apply lavender oil to the area that tingles and within hours the feeling is gone and no outbreak occurs. I've had the same success using tea tree oil. Believe it or not, on an established sore, neither oil hurts, but rather relieves the itch and pain and speeds up the healing process. I've also used lysine supplements as well as an echinacea and goldenseal combo while pregnant.
---
Eczema
Posted by Wendy (Columbus, OH) on 01/10/2019


Another great use for lavender oil: healing eczema. I mixed just 3-4 drops into a small container of Unscented body lotion that I bought from Whole Foods. I felt relief from the itching within 5 minutes, and over a few days of using it (especially after washing my hands), the rawness and redness are disappearing. You can also Google "essential oils for eczema" and you'll find other oils that help.
---
Fleas
Posted by Pamela (Granite Falls, Washington) on 08/02/2007


Yes...to LAVENDER for flea control. I recommend lavender castile liquid soap to bath them in and diluted essential oil lightly applied to their coats between baths. Initially, I started using lavender because I am so sensitive to chemicals. Now, I use it because it works so well.
---
Posted by Shirlena (Oakland, MO) on 02/27/2007


Using Lavender essential oil does get rid of fleas on the dogs just like others have said. It will also keep them from getting fleas in the first place. If they do come in contact with them outside, they won't stay on them long.
Here's what I do. I make an all-purpose cleaner for most of my house cleaning that keeps all bugs out. Here's the recipe:
1-cup alcohol
1-cup distilled water
5 drops lavender essential oil
5 drops peppermint oil
Mix in a 24 to 32 oz. Spray bottle. Shake to mix then spray on and wipe with soft cloth, if needed, use a different dry cloth to buff. Use on just about anything and most surfaces.
My dogs, since they were puppies have slept in a wire cage each. They go to bed at night at the same time and they stay in their home cages while I run errands. They feel safe and secure there. I clean the wire cages with this mix and there have been no bugs on or in the cages. We've not had one bug of any kind (not even spiders) in our house since I started using this mix.Bugs of all kinds hate lavender. This recipe can be altered without any problems. You may use only lavender oil and omit the peppermint oil. You may use different amounts of any of the ingredients and it will still work fine. Also by using this mix, everything will be sparkling clean.
Thanks for a great site.
---
Fungus
Posted by Happy Nail (Whitefish, Montana) on 08/22/2009

After my immune system was lowered during recovery from surgery, a fungal infection took off in my big toenail. It started as a white mark and progressed into a nasty condition very quickly. I went to a foot doctor and he thought it was not recoverable and was getting ready to do some surgery. However, I opted first to try the medicated nail varnish. This didn't seem to do very much, so in addition to filing the surface of the nail to make it thinner and using the penlac, I started adding a few drops of lavendar oil on a fabric bandaid and would place this on my toenail every day. Very soon I could clearly see new nail starting to grow. This cured the problem! It took a long time, but the bandaid with lavendar oil was quick to do in the morning, and after the months it took for the nail to grow out, it worked and I now have a healthy toenail again :)
EC: Penlac is a topical prescription medication for nail fungus...
Replied by Linda Laconte
Washington State, Usa
05/21/2014

---
General Feedback
Posted by Lisa (Thousand Oaks, Ca, Usa) on 11/28/2012

Happy Holidays Everyone! While searching for homemade gifts, I came upon a great page for "13 Magical Things To Make With Lavender"! I love lavender and since it's a healing herb and most of us who come here to Earth Clinic are interested in natural remedies/ herbs, etc. , I thought this would be perfect. Personally, we have lavender all over our yard we planted, after being inspired by a trip we took a few years ago to the south of France. So, this is an easy one for me! Anyway, there are some fun and easy recipes that are beautiful gifts to give for the holidays.
http://www.revitaliseyourhealth.com/13-magical-things-to-make-with-lavender/
Enjoy! Lisa
---
Headache
Posted by Sonia (Los Angeles) on 08/25/2006


Lavender oil cures migraines and headaches. I use essential lavender oil under my nose so I can smell and breath it in. The smell clears your nasal passages and it much easier to fall asleep. I also use an ice pack over whichever side of the forehead I have the migraine. I fall asleep easily and the headache subsides.
---
Posted by Sonia (Los Angeles) on 08/25/2006


Lavender oil cures migraines and headaches. I use essential lavender oil under my nose so I can smell and breath it in. The smell clears your nasal passages and it much easier to fall asleep. I also use an ice pack over whichever side of the forehead I have the migraine. I fall asleep easily and the headache subsides.
---
Inflammation
Posted by Lovelyrita (Arvada, Co, Usa) on 07/03/2011


My lymph nodes have been very swollen and tender recently, with a burning sensation. Blood tests have all been normal and doctors aren't quite sure what it is yet. To get relief, however, I have been applying topically Lavender Essential oil and rubbing it into my skin over the swollen areas with vaseline. It has really worked to relieve the pain! I'll apply some vaseline, then add 3-4 drops of Lavender oil and begin massaging the area. After a minute, I just feel so much relief. It feels like it has a real calming effect. It works incredibly well if you do this, and then apply mild heat to the area with a heating pad. This has saved me from so much pain while trying to heal my condition!
---
Mosquito Bites
Posted by Nancy (Tx) on 07/13/2020


Lavender oil is fast acting to stop itch and burn of mosquito bites too! I only started using this for my bug and ant bites a few weeks ago. It's been such a blessing to me as otherwise I'd be scratching for hours! No more!
So love this site as it has helped me for years. Thank you Earth Clinic and Miss D!!!
---
Sleep
Posted by Marilyn (Salt Lake City, Utah) on 03/12/2017


I use lavender oil drops in my diffuser at night to help me sleep. A friend of mine who does aromatherapy consulting told me about it 3 years ago. I find it very soothing. I also mix it with some coconut oil and apply by rubbing it in circles slowly to my temples when I have a headache. It really helps prevent eye strain and headaches.
---