Cold Water Therapy
Posted by Om (Hope Bc Canada) on 12/19/2013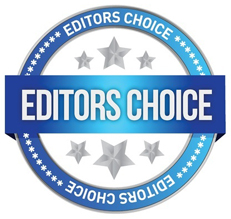 Ladies, just want to share with you an important subject of personal experience which has to do with lower pelvic troubles. This will cost absolutely nothing and will make you feel young and care free again. Anyway, that is happening now to me and only after a few days of repetition.
First I have to regress and tell about the back ground of this. Online I found something on hydro therapy which I am familiar with as it is widely practised in Europe for a couple of hundred years or more. People who have health insurance can take advantage of it; the government pays.
Two natural doctors are practicing in North America and unfortunately I cannot give a link. But I remember very well when they say: for all troubles in that area cold water sitz bath is the cure. This also goes for hemorrhoids, fungal infections and vaginal problems you may have.
I had become incontinent. Whenever the bladder was full, the moment I tried to reach the bathroom it was too late resulting in a major clean up and more laundry. Then I developed hemorrhoids even though generally I had not had any problems like that before. The itch was awful and nothing worked as this became wet, it just spread. I felt as if my bladder was trying to slip down with a feeling of energy drain.
That is when I remembered. After each bathroom visit I dunked my private parts only, in a roomy bucket of fresh water, only wetting the private parts, sitting in it for at least two minutes. Immediately I felt new energy and an overall lightness. With each session matters are improving One has to realize that the lowest chakra when not functioning well, affects also the upper ones, resulting in illnesses. After a few days, the flow of urine has direction, improving all the time. Before it was like a water tap without a washer, wetting both cheeks and causing more problems. In between urinating I was fine but the bladder was weak as well as the sphincster. I had tried yogic exercises before with the resulting development of muscles around the bladder but it did not work for this.
So I think if there are recurrent problems, try the healing power of pure cold water. One condition is that you must feel warm to begin with, dry or dab yourself well afterward and keep the pelvic area warm. That is all. I feel wonderful and hope it will help others. This is for any disease of the pelvic area, not only incontinence. It is also good for men, of course , and people with bowel problems. Hemorrhoids shrink and stop itching and the lower story feels clean and toned. I expect to have to keep this up but more spaced apart. It is such a good feeling anyway. Like a private spa. Wish you all the best, Om
---