Vitamin C
Posted by Mama To Many (Tn) on 01/03/2018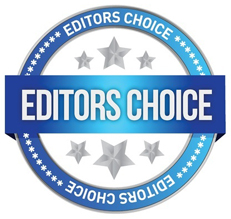 My 6 year old has been slow to completely gain bladder control. Even after potty training at 3 and a half he still had frequent night time accidents (which is quite normal and I am grateful for pull ups and the like.) I was not really concerned about that. The nighttime accidents were more likely if he had dairy in the evening. I could predict an accident if he had ice cream, which wasn't very often. It was not uncommon for him to wake up crying at midnight with a bad dream. We learned that a full bladder seemed to cause the waking up/bad dream. If he came to my room crying at midnight I just ushered him to the bathroom and he always emptied a full bladder, even though I was very careful to make sure he went to the bathroom right before bed. It was actually good that he was waking up when he had a full bladder, even if he wasn't sure what to do.
What I had not previously experienced was a potty trained child that continue to have daytime accidents for years. But not full blown accidents, more like leaking. I tried several different things, including Dr. Christopher's kidney and bladder formula but nothing seemed to help. I didn't pursue medical care as it appeared from research that this was not uncommon and children outgrow it. I also didn't want to have him end up on round after round of antibiotics. It didn't seem serious enough an issue to pursue testing and stressful procedures so we just decided to wait.
This child has been on 3 grams of liposomal vitamin C for about 6 weeks for whooping cough. And his daytime leaking has completely stopped. I suspect the leaking was caused by a low grade infection that had no other symptoms and that it was resolved with high dose vitamin C.
I had noticed previously that the issue was less when he was sick. I wasn't sure if it was because he was taking in less fluids when sick or if it was because the situation improved because I was giving him natural stuff to treat infection. So, it appears that it was likely the latter.
Whatever the case, vitamin C is an easy thing to try for children who "leak."
~Mama to Many~
---
Nutmeg
Posted by Sue (Fairfax Va) on 10/13/2017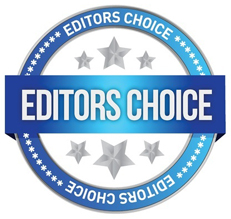 Nutmeg for bladder control
Hi, 1/8 - 1/4 tsp. of nutmeg is a lifesaver when you have to drink 24 oz. water and hold it for a renal ultrasound!! I was amazed and very happy, as was the ultrasound technician.
Also, a shout-out to Mama to Many for your very thorough, informative posts. You help a lot of readers. Thank you!
---
Cold Water Therapy
Posted by Om (Hope Bc Canada) on 12/19/2013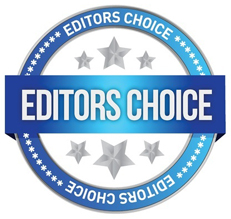 Ladies, just want to share with you an important subject of personal experience which has to do with lower pelvic troubles. This will cost absolutely nothing and will make you feel young and care free again. Anyway, that is happening now to me and only after a few days of repetition.
First I have to regress and tell about the back ground of this. Online I found something on hydro therapy which I am familiar with as it is widely practised in Europe for a couple of hundred years or more. People who have health insurance can take advantage of it; the government pays.
Two natural doctors are practicing in North America and unfortunately I cannot give a link. But I remember very well when they say: for all troubles in that area cold water sitz bath is the cure. This also goes for hemorrhoids, fungal infections and vaginal problems you may have.
I had become incontinent. Whenever the bladder was full, the moment I tried to reach the bathroom it was too late resulting in a major clean up and more laundry. Then I developed hemorrhoids even though generally I had not had any problems like that before. The itch was awful and nothing worked as this became wet, it just spread. I felt as if my bladder was trying to slip down with a feeling of energy drain.
That is when I remembered. After each bathroom visit I dunked my private parts only, in a roomy bucket of fresh water, only wetting the private parts, sitting in it for at least two minutes. Immediately I felt new energy and an overall lightness. With each session matters are improving One has to realize that the lowest chakra when not functioning well, affects also the upper ones, resulting in illnesses. After a few days, the flow of urine has direction, improving all the time. Before it was like a water tap without a washer, wetting both cheeks and causing more problems. In between urinating I was fine but the bladder was weak as well as the sphincster. I had tried yogic exercises before with the resulting development of muscles around the bladder but it did not work for this.
So I think if there are recurrent problems, try the healing power of pure cold water. One condition is that you must feel warm to begin with, dry or dab yourself well afterward and keep the pelvic area warm. That is all. I feel wonderful and hope it will help others. This is for any disease of the pelvic area, not only incontinence. It is also good for men, of course , and people with bowel problems. Hemorrhoids shrink and stop itching and the lower story feels clean and toned. I expect to have to keep this up but more spaced apart. It is such a good feeling anyway. Like a private spa. Wish you all the best, Om
---