Apple Cider Vinegar
Posted by Southernarc (Durham, Nc, Usa) on 02/18/2012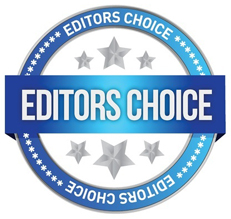 Looking for a natural cure for dandruff is what led me to this site. I've had dandruff all my life, but not the bad flaky kind. I've had sores/scabs in portions of my scalp, and the last few years I've had problems even with my eyebrows. I've tried dandruff shampoos but have only been able to control things, and even then the control has not been that good.
I've found that a 1:1 mixture of ACV and plain tap water works! I mixed 1 ounce of ACV with 1 ounce of water, and for good measure added in 20 drops of teatree oil. Thoroughy moisten hair in the shower with the concoction and massage in for a few minutes. I noticed results after the first application. I used it twice more a few more days apart and by the third application it appears the scabs are all gone. Even my eyebrows are cured (I made sure to apply the concoction).
Using tea tree oil also helps with the smell. It counteracts the smell of the ACV quite a bit, and I'm thinking of increasing the amount to 25 drops per 2 ounces.
The only other change I made was to switch to a baby shampoo instead of my regular "dry hair" shampoo. But I'm convinced it's the ACV. I've used teatree oil before and I think it helped a bit, but it didn't cure. I know it's not hurting, and since I had some on hand I included it. And I've also gone against conventional wisdom I've read on this site and used regular filtered ACV that I picked up from the supermarket for $.99 If it didn't work I was going to try the organic kind, but since I'm now cured of this ailment I won't have to buy any more ACV.
I know that the baby shampoo must be helping, since I've always had a dry scalp and dry hair and now it's much better. Yet the first time I used the ACV concoction I decided to try my regular shampoo, and even then I could swear that my hair was less dry and more manageable when I was done. So the concoction alone is good. But I'm sticking with the baby shampoo just to be sure, plus I really like the results.
---