Hawthorn and Motherwort
Posted by M in M (USA) on 03/18/2023


Recently started having racing heart….scary! I found a post by Jerry in 2011, I got the Hawthorne/motherwort TINCTURES at Swanson. I felt the heart racing 8 days ago and blended the 2 tinctures….took 1/3 dropperful, as Jerry suggested. Heart rate dropped from 118 to 79 in about 40min. It was amazing. Even more amazing, I haven't had to take it again! Lowers BP, too. Thank you Jerry & Don(worked for Don too). Thank you EC for maintaining those testimonies for years!!
---
Hawthorn and Motherwort
Posted by Mike (San Francisco, Ca) on 06/27/2013


Thank you so much for this tip. My palpitations lasted sometimes for hours. I am convinced that motherwort which I take under the tongue at the first sign of a flare up is as helpful as you describe. I had been doing many other things, including rubbing myself with magnesium oil, eating smaller meals, and so on, too. Thank you very much. This is the first time in my life that I have ever commented at a forum like this.
---
Hawthorn and Motherwort
Posted by Jerry (Seal Beach, California, Usa) on 11/14/2011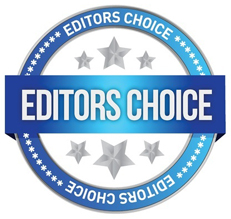 I have found hawthorn and motherwort together to be a reliable cure for my PSVT's (paroxysmal supraventricular tachycardia) in which my heart would race at speeds of 160 to even over 200 per minute.
First, I use a liquid extract, alcohol free if possible. I used to use an alcohol extract but it did not work anything like the alcohol-free. After experimenting with different manufacturers I settled on Nature's Answer alcohol-free hawthorn and Nature's Answer low-alcohol motherwort. These people are based in Hauppauge, New York, and I have no connection with them whatever except as happy user of their products. After a couple years, Nature's Answer turned their hawthorn into hawthorn berry (which it was originally), leaf and flower. On the Net I found this combo supposedly reinforced the properties of the hawthorn berry. I found it had no different ability to stop my cardiac arrhythmia. Same speed.
Nature's Answer motherwort is about 15 percent alcohol. Some experimentation with different manufacturers years ago made it clear you can't put motherwort in solution without using some alcohol, or it will come out of solution. Even so, you still need to shake the motherwort extract to get it evenly distributed.
This stuff can get rid of an attack of PSVTs like lightning. I keep a quarter ounce bottle with glass eye dropper on me at all times, mixed with a 50% hawthorn-50% motherwort mixture. That 50 percent is by volume, not weight, say a full level teaspoon of each. And I shake each one thoroughly before adding to the mix.
Once in a while I will get a warning jump in my chest saying my heart could go into fast heartbeat. I will sit down as soon as possible, take out my bottle of herbs, shake it well, and fill the dropper about 1/3 to 1/2 full. I always sit or lie down whenever I get a heart incident so I don't have any strain on the heart, and I will stay down for maybe ten minutes.
If I have gone into full tachycardia, where my heart is beating 160-200 beats a minute, I don't care where I am, I lie down. I get my bottle of herbs out, shake it thoroughly, and put a dropper full into my mouth. How fast is it? Once when I couldn't lie down, I was in my car on the freeway, I parked it as soon as I could and took my dropper full. I couldn't get the dropper back in the bottle fast enough to beat my heart getting back to normal. It took one second for my heartbeat to resume normal beating.
This remedy has NEVER failed me. I have gotten into the habit, over the years, of taking 1/3 dropper full after breakfast, 1/3 dropper full after lunch, and 1/3 dropper full after supper. I have noticed that scars that seemed to be getting deeper with age began to disappear, to where they are barely noticeable nowadays. I am 81.
Symptoms that might accompany this remedy being more effective: the tongue is red compared to a fresh cut pork chop. The left pulse between the wrist crease and the head of the radius tends to be weak, perhaps weaker than the pulse at any other position.
I can't guarantee this will work for you. I can tell you it is greased lightning working on me. My incidence of heart palpitations has dropped from several bouts per week to perhaps one every two to five years. I NEVER leave my hawthorn-motherwort on the dresser at home. It is in my pocket at all times.
---