Multiple Remedies
Posted by Myway (Wilmington, De) on 12/15/2016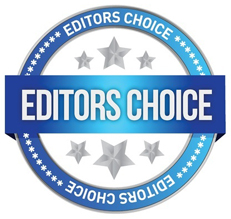 I had gotten typical gastroenteritis (stomach flu) from something I ate. In the morning I had chills, low grade fever, aches and classic diarrhea. I still dragged myself to work with my arsenal at hand.
1st hour - 1 tablespoon apple cider vinegar in large glass of water. Drink.
3rd hour- Consumed 1 tablespoon organic unrefined coconut oil.
5th hour - 1 tsp food grade diatomaceous earth in large glass of water (well mixed).
7th hour - cup of black hot tea, tablespoon raw honey. Drink.
That night, I had no fever, no diarrhea- just a little achy and weak. I drank tons of water. By the morning I felt almost 100%. Wow!
---
Onion Juice
Posted by Yolis (Santa Paula, Ca) on 01/11/2012


Onion juice, thank you for this remedy it really works!! My son started vomiting at 4 am, I was exhausted, then I checked this web site and I did the onion juice.
Replied by Karen
(Michigan)
11/10/2016

---
Rhus Tox, Probiotics, Vitamin D
Posted by Lover Of Truth (In) on 01/10/2016


Came down with a very unpleasant stomach flu. I used Rhus Tox, a homeopathic, for the aches which worked like a charm for up to a few hours at a time.
My wife fortunately bought me a probiotic juice. I slipped on this and fasted with several drops of vitamin D added with each cup I drank.
Along with a lot of sleep by the next day I felt all but over my symptoms and was able to return to work.
---
Tea with Honey
Posted by Lori (Utica, New York, USA) on 04/23/2012


I woke up around 4:30 am with a bad stomach ache and queasiness. i projectile vomited my entire supper all over the place. after vomiting undigested food several more times, my stomach didn't feel any better. i threw up all night long in the pail and today was vomiting huge amounts of tan liquid-every time I moved a muscle, I vomited. I tried the acv which immediately came back up. When i could move again, i made the tea with honey-have not thrown up in almost 2 hours, of course there's nothing in my stomach and i still feel achy and empty and a little sick but much better.
---