Cauda Equina Syndrome
Posted by Cartermalik (Abbottabad, Pakistan) on 10/23/2014

Hello!
Cauda Equina Syndrome is the spinal nerve roots damaging disease.
I am suffering from cauda equina syndrome, my legs are not able to move or walk on my feet. I use wheel chair, I have numbness in my both legs, I don't have any pain in my spine area or in legs, but I have numbness. I don't have sexual and urinary bladder control; after this condition my doctor neurosurgeon told me that is cauda equina syndrome's symtoms
Now help me out what I should go for?
Which treatment will fully help me be back on my feet as I was before spine surgery (LS4-LS5).
Replied by Olasupo A. Daniel
(Nigeria)
03/24/2018

---
DMSO
Posted by Frank (Chicago, illinois ) on 06/08/2014

★★★★★
I suffered a SCI in August 2012, when driver of car fell asleep at wheel and rolled us. C6/C7 Quad AsiaC Incomplete. I found out about DMSO about 2 months ago. I did extensive research, including finding out the creator Dr Jacob was still alive retired in Oregon and his nurse Rita still works one day a week on Wed for 4 hours. I personally talked to her and told her my situation. She suggested I take liquid form 2x day and gel 2x a day.
I have gel rubbed on my neck above my injury, palms of my hands, and soles of feet. I started taking on 5/14/14. I take half the meds I use to now. Full disclosure, I also been taking Jusuru since 2/21/14 because it has hylauronic acid which I found out helps nerve regeneration. After 10 days of taking 4oz 2x a day, my nerves started burning and activating. Once I added DMSO my nerves are constantly activating and tingling/ burning. Burning is mostly day after I do extensive therapy. My regiment is as follows: MWF therapy, Jusuru/DMSO 2x a day, accupuncture Th/Sat. On 6/2/14 I walked 50ft with my trainer and no equipment help. https://www.youtube.com/watch?v=t5SRzEhv3Yo&feature=youtu.be I believe it's a combination of everything I was doing, taking, and staying consistent. No magic pill or formula, just a lot of research, hard work, being consistent, and able to deal with nerve burning regenerating. www.jacoblab.com and www.dmso.org
Replied by Josh
(Charleston)
06/29/2014

Replied by Ben
(N Calif. Trinity County)
07/20/2014

Replied by Arthur
(Shelby Twp. Michigan)
11/05/2015

Replied by Arthur
(Shelby Twp. Mich.)
11/07/2015

Replied by Andrea
(Arizona)
11/08/2015

Replied by Erin
(Chicago, Il)
03/14/2016

Replied by Ben
(Bremerton)
03/14/2016

Replied by Maria
(Palm Desert, Ca)
10/11/2016

Replied by Robert Henry
(Ten Mile , Tn)
10/11/2016

Replied by Dinushka
(Sabaragamuwa)
02/08/2018

---
DMSO
Posted by Kathy (Morrice, MI) on 02/26/2008

★★★★★
My cat broke her back 10 weeks ago and hasn't walked since. Her spinal cord was not severed but only had limited use of one back leg. I rubbed DMSO mixed with aloe vera 3 times daily and within 3 days, the leg with no nerve responses started twitching and she started moving it. On the 4th day, she stood up twice. Still not walking but getting more use of both legs and making progress. I don't believe it was coincidence. I started rubbing on peroxide over back today to oxygenate her system and help with regeneration. DMSO is miraculous and FDA should not stop it's use.
Replied by Ruchi
(Delhi, India)
08/24/2014

Replied by
Baldev
(Maharashtra, India)
08/26/2014
190 posts
---
Myelomalacia Remedies
Posted by Yorkshire Pudding (Helena, Mt) on 01/15/2017

★★★★★
I am writing regarding my husband's success at treating Myelomalacia (softening of the spinal cord) resulting from 2 spinal cord tumor surgeries. Upon receiving notice that the tumor had returned yet a 3rd time we got busy researching and came up with a protocol for life. First, don't accept the pronouncements that you won't get better! You can!
My husband drinks Chaga tea every day- 12 oz mug, at least 2-3 times a day, then an Intervenous Vitamin C treatments every month from our Naturopath, also Infra-red Saunas once a week. He takes much turmeric, Vitamin D3, Magnesium, and Chinese herbs ( Chin-ko @ Curcuma, and Zedoaria Tablets- both with a long list of ingredients and both Seven Forest brand), CoQ10, and organic unrefined coconut oil. He eats less, but more healthy meals, green salads, green superfood drink, and goes fishing/hunting when he can for enJOYment.
The tumor has decreased in size, as well as the area softened and effected by the surgeries... The MRI technician just smiled this last time and said "See ya in 1 year! " And we just wish to say we are so very grateful to EarthClinic for all the great advice we have received for so many years by all the contributors, and also dear Ted from Bangkok. We hope this helps someone out there...
Replied by Yorkshire Pudding
(Helena, Mt)
01/20/2018

Replied by Blessed
(Ohio)
01/19/2023

Replied by Chris
(Ohio)
02/06/2023

---
Posttraumatic Myelopathy Remedies
Posted by Iacob Doru (Ciprus) on 03/08/2014

Posttraumatic myelopathy. SOS need help for my wife. Any suggestions?
Replied by Prioris
(Fl, Usa)
03/09/2014

---
Supplements
Posted by Tom Thornburg (Arkansas) on 11/04/2016

★★★★★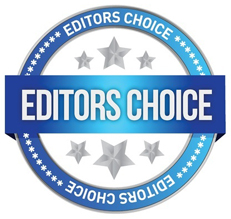 I'm a 68 yr. old disabled combat veteran of Vietnam. I've had numerous back injuries over the decades starting in 1967 and an enemy anti-tank mine and in '68 two helicopter crashes. I retired in 2002 after 10 years as a working Rancher / Cowboy. In 2011 the VA gave me a 120cc steroid injection for a painful bulging L-4 disc. They missed and injected directly into the bulging disc...it exploded into fragments resulting in Caudal Equina Symptom. I was not expected to every walk again. It took me 16 months to gradually get back on my feet.
In Oct. 2011 I was broadsided by an SUV and that damaged my T-9 disc. T-9 follows the dermatome pathway from T-9 around your rib cage at the bottom all the way to the front of your rib cage. The pain is pretty bad just under the lower last rib on the right side.
I ordered a Dermatome Chart from Amazon.com its a plastic coated Medical Chart that shows you the nerve pathway of every spinal nerve from the spine to its conclusion. L-4 damage travels from the source down the Butt, across the right side of the thigh to the knee. After that it runs along the right side of the shin down to the ankle where it crosses to the inner arch to the big toe. This pathway is usually numb and subject to spasms and intense cramping.
Therefore we tend to treat the area of "symptom"... not the area of "origin".
I use a combination of Magnesium, Turmeric, Alpha Lipoic Acid, Benfotiamine, Vitamin B-12 complex and B-12 injectable and supplements of B-2 and B-6.
This one dose stops the pain from muscle spasms for up to 5 days. After 3 months its now up to 2 weeks. I'm going to begin adding DMSO with herbal "Helichrysum essential oil". I believe the last two will lead from "treatment" to "cure".
No one but you will take the needed time and effort to research a cure for your medical problems. Be proactive, this is the only body you will ever have... don't leave it care solely up to others.
The Internet has over 20 billion pieces of information from centuries of research. The answers is there, you just have to find it....because no one else will.
I'm also thinking that 100% pure pharmaceutical Food Grade Hydrogen Peroxide 30%, diluted 2/3rds with distilled water and applied with DMSO has potential too.
DMSO with "Helichrysum essential oil" has been found to be very effective in healing stubborn skin ulcers from Diabetes. These are the beginnings of losing limbs.
Research is showing that combining DMSO with "Helichrysum essential oil" applied directly to the wound aids in rapid healing. Its even effective on wounds which have rejected all FDA approved prior treatments.
I hope this is helpful.
Tom
Replied by Ann
(P.s. Ca)
11/05/2016

Replied by Arcenum
(Antwerp)
11/06/2016

Replied by Haytham
(Saudi Arabia)
11/10/2016

Replied by Jvs1963
(Nederland)
11/11/2016

Replied by Bb
(Earth)
11/13/2016

Replied by Mama Flora
(Central Valley, Ca)
11/20/2016

Replied by Haytham
(Saudi Arabia)
05/18/2018

---
Turmeric and Lemon Juice
Posted by Annee (Niagara Falls, Canada) on 08/26/2008

★★★★★
hi to everyone who suffers with a chronic disease.. i suffer with a lot of pain, from interstitial cystitis to severe degenerating disk of my spine. i am only 48.. i have severe athritis as well. i have been taking baking soda twice a day but found out that this cheap remedy is very good and will reduce the acid by far..and is good for a lot of ailments i take 1/4tsp of turmeric/ a spice from the grocery store..and squeezed lemon juice with hot water, about one cup... before breakfast and dinner.. read about information on the web, its amazing.. a specialist who I saw at the spinal decompression clinic told me that.. my faith is in that DR... take care..
Replied by Lorisayshey
(San Diego, California)
10/06/2011

Replied by Jen
(Bozeman, Mt, Us)
10/06/2011

Replied by Bess
(Calgary, Alberta, Canada)
10/06/2011

Replied by
Timh
(Louisville, Usa)
10/11/2011
2073 posts
Replied by Jimmie
(Texas)
01/24/2016

Replied by
Timh
(Ky)
01/25/2016
2073 posts
Replied by Mmsg
(Somewhere, Europe)
01/24/2016

Replied by
Art
(California)
01/25/2016
1950 posts
Replied by Mvo
(Jhb - Rsa)
01/25/2016

---