Lavender Oil
Posted by Lolo (Fullerton, Ca) on 02/23/2011


I tried ES's compress with Lavander oil since I felt a sore bump in between my eyes 3 days ago. Wow! I was so surprised when the zit never came up and the soreness went away after a day and a half! I've never had anything work this fast! That's one less pimple I have to nurse for a month. No ugly redness and no bump ever surfaced. Thanks for this post! I will be sharing it with everyone I know!
---
Posted by Es (Newton, Nj) on 12/13/2010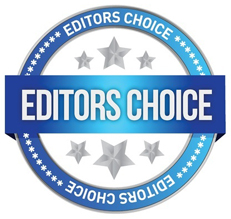 I meant to share this with people for years and somehow never got around to it, but I want to share this because ance cysts are really humiliating - I used to get them sometimes, and sometimes, still do. But they don't cause me the awful grief they used to, including a big ugly cyst that lasts for two weeks, and red marks that last for months if you pick at them. I stumbled upon a way to make them go down instantly and let me tell you, I'd tried a dermatologist and they prescribed a special cyst cream that cost $50 even with my insurance! It was like a $187. Cream that only dried the living cr*p out of the cysts but didn't really help.
OK so the cure is simple. You take a few drops of lavender essential oil, you put it on a little swatch of cotton, and stick it on the cyst. You leave it there for an hour or even two. Here's the deal. Sometimes, before the cyst actually shows up, you feel that little painful spot on the skin, and if you catch it then, that's the best time, because if you feel the cyst coming on, and put the lavender on, you will find the cyst never really gets to develop. Sometimes you might want to do the lavender treatment again the following day for good measure. This stops the cyst before it can really form at all. But sometimes, you don't catch it until it's come up. In that case, you will have to treat a few times, but it will completely reduce your misery. Some cysts are more stubborn than others, but none of them can stand up to lavender essential oil. I ALWAYS keep lavender oil in the house.
So, if the cyst has come in, then here's how you do it:
I just pull a little piece of cotton off a cotton ball, so it covers the cyst completely, and drop the lavender oil on with a dropper. The little cotton patch should be soaked with the lavender oil. Do not dilute, lavender can be used on the skin undiluted. Leave it on at least an hour. That cyst will be beginning to go down from that point. You may need to repeat this treatment once daily for the next couple of days if it's a stubborn cyst and you got it later in the development, but it's ok, it WILL NOT become a big monster, it will not grow, from when you begin treating, it will stop growing and start dying. Every day it shrinks more. This has worked for me every time, and I discovered this trick by accident about 5 years ago.
My handsome younger brother poo-pooed it as nonsense until he got a cyst zit on his nose, and suffered a humiliating job interview where he swears he wasn't hired cause he looked like he was growing a second nose the thing was so big. He said the interviewer couldn't help looking at it. Well, a few weeks later another cyst started coming in, what did I see but my brother, raiding the medicine cabinet for my lavender oil! It worked for him too, so he bought his own bottle (it's cheap and tons of companies manufacture it, very easy to find). He keeps some at home just in case because you may not get them a lot but when you do, they SUCK.
Anyway, my neighbor had a problem with cysts for years, and used to go to her DR to have them drained. I gave her some of my lavender oil and guess what? It worked for her too. She was amazed. So don't suffer with a huge ugly cystic zit on your face that hurts physically, lasts for ages, and causes embarrassment. Either hit your local health food store, or search online for some pure lavender essential oil and give it a shot. Do not put a lavender compress on your skin if you have just put on aloe vera gel (or fresh aloe vera gel from the leaf) - the aloe combined with the lavender compress will burn the skin and leave a scab!!! (Found that out the hard way - using myself as a guinea pig). Good luck. ES
Replied by Cysticzithater
Grand Rapids, Mi
05/17/2011

---
Maca
Posted by Lidia (Fullerton, Ca) on 12/06/2011


Throughout my life, I've had several bouts with cystic acne. This last one seem to have lingered quite a while (2 mos) and none of my skin care tricks was working (I'm a lic. esthetician).
I then came to the conclusion that it must be caused by something hormonal rather than an overgrowth of bacteria and clogged pores. I started taking 1 tsp of Maca powder in orange juice and in 5 days my skin had cleared.
I got lazy about taking it (it doesn't have the most pleasant taste so perhaps I was avoiding it) and my skin began to break out again. I started back up on my regimen of Maca powder in orange or apple juice and within 3 days my skin had cleared again.
---
Multiple Remedies
Posted by Kelsea (Ventura, Ca) on 01/29/2016


Guys, after dealing with cystic acne for 3 years I have finally found something that works for me... and possibly you too! I know this is a long entry but I swear to you it works.
I had clear skin all through high school and began getting cystic acne in college. I am 24 years old now and my skin is finally clear.
I have experimented with SO many different things hoping to find a cure: yogurt facial masks, grapefruit seed oil extract, lavender oil, vitamin E oil... nothing ever reduced the inflammation, soothed the redness or reduced scaring like the regimen I am about to share with you.
For one, I have completely eliminated Sodium Laureth Sulfate from my shampoos, body washes, face washes, washing detergent, etc. It is a harsh chemical that gives most products the bubbly lather. Key word: it is HARSH!
Second, I have eliminated all dairy from my diet which has helped immensely. Dairy is full of hormones meant to raise calves, it combined with our own is overhaul for our bodies.
Lastly, I want to share the ALL NATURAL things I've been using that have cleared my face 100%.
I use a gentle face wash every morning and follow it with Apple Cider Vinegar as a toner, and lastly coconut oil as a moisturizer.
Every other night I switch off with a home made coffee facial scrub and manuka honey mask + a tumeric/honey spot treatment.
Apple Cider Vinegar toner- equal parts water and ACV on a cotton swab all over the face.
-this evens out the PH balance on your face ridding of blemishes and uneven skin tones.
Coconut Oil- about a teaspoon should cover your entire face... I let it set until its almost dry then wipe off the remaining.
- I know, adding oil to your already oily face is scary.. but it tricks your face into not creating as much oil and also has antibacterial properties all the while moisturizing it
Home made scrub- I took a 1/4 cup used coffee grounds, 1/4 cup coconut oil, 1-2 drops of lavender essential oil an 1-2 melaluca (tea tree) oil and mixed these all together.
Scrubbing your face very gently for a minute every other day gets rid of all the excess dead skin cells that may block your pores and trap oil under the skin, leading to build up, and eventually.. acne.
When you rinse off this scrub your face feels SO soft.. wipe off the extra coconut oil and wah-lah.
Manuka Honey Mask- I genuinely think this portion of my face regime has been the most impactful.
Manuka honey helps with inflammation and scars. It has antibacterial properties and does a good job moisturizing as well. This specific honey is extracted from the tea tree plant and is extremely raw. It is a bit pricey but worth the money. You simply take this and smear it all over your face. Leave it on as long as possible! Seriously, I'd leave it on over night if it wouldn't get all over my bed. When you rinse it off.. your face feels so refreshed and rejuvenated.
The last thing I'll share is a quick spot treatment that SERIOUSLY works.
Simply take a small amount of honey and add the tumeric spice until you've created a paste like consistency and add it to any incoming, inflamed or ongoing acne. The tumeric will instantly reduce inflammation and redness and speed up the healing process.
Tumeric has been my saving grace..
Be warned though that it does stain your skin slightly, nothing that wont come off with a little facial cleanser though!
PLEASE, give this a try.. you can buy most of these products at most health food stores.
LET ME KNOW!!!!
---
Posted by Sophie (Portland, Oregon) on 06/22/2008


Cystic Acne: I gave modern western medicine a try and it seemed to me that for radical and extremism type of intervention, they are great. I prefer the gentle and natural road to recovery that aligns itself with your specific constitution.
I had cystic acne on my chin . I read it was hormonal so I set up an appointment with a bioidentical hormone replacement specialist, but meanwhile. I tried turmeric, but it stopped working after the second week. I tried ACV and it did not work . So, I did tons of research. Which resulted in me taking daily does of 1000 IU of Vitamin E ( which I believe began to erase my brown age spots)1250 IU's of Vitamin A and 500 IU's of Pantothenic acid, also known as vitamin B5, niacinamide and zinc. I have since decreased the IU's since my acne began to subside. Please be careful when taking high doses of IU's..do your research or talk to your ND/MD. My acne began to decrease rapidly.
I began having weekly acupuncture and gave them a brief on my history. Prior to my cystic outbreaks I had been on antibiotics for about for 50 days. So they assumed my flora in my intestines had been destroyed. I was put on some great probiotics (that are kept in the fridge) I also started eating a couple tablespoons of natural yogurt in the am and pm. They also recommended vitamin C to rebuid the matrix of the foundation of the skin .
So now it the acne decreased by it 95%. Now when one appears I use tea tree oil on it with a cotton ball, which decrease the size by 90% within a couple hours and my the next day with reapplication every 5 hours it disappears in two days. I also began taking Udo's oil and it helped repair my skin ( Udo's oil 3-6-9 blend) I believe it is the fountain of youth. I realize everyone is not the same, but this method has been highly successful for me.
---
Oregano Oil
Posted by Skep (Charlotte, Nc) on 04/10/2012


For cystic acne, clean your face really well with a mild cleanser... But it must clean off your OIL.. That is what the bacteria likes to eat. Then use a moisturizer with feverfew in it.. Do this 3 or 4 times a day, depending on your oil production. Take WILD OIL OF OREGANO.. 4 drops in 4 oz. Of water.. 1 or 2 times a day. Stay away from all sweet tasting foods... Even sugar free gum. No STARCHY carbs, no potatoes, rice, but sprouted breads - organic- and low glycemic noodles are okay in limited amounts. NO SUGARS, no vegetable oil fried foods. Just use a little butter to saute, if necessary. I have discovered for my son that he really can't handle carbs and sugars. Just staying away from wheat didn't help him and he still broke out. LOW GLYCEMIC FOODS ARE GREAT! ... DO THIS and you should see a difference... Hope this helps... We have had a horrible 3 years. Light ahead!!
---
Posted by Alicia (Nyc, Usa) on 08/14/2009


Cysts or cystic acne can be treated with one of these two remedies: oregano oil or apple cider vinegar.
OREGANO OIL
For extremely stubborn cysts: Place enough oregano oil on a cotton ball to cover the surface area of the cyst. (You can also use cotton pads whatever you find works for you) Place the cotton ball on the cyst and secure with a band aid or medical tape. The oregano oil may burn but don't worry this means it is working!
The oregano oil will bring all the fluid to the surface and the cyst will turn from the red or pink color it originally was to a greenish / white puss color. Do not be alarmed the oregano oil is pulling all the impurities to the surface. Soon the cyst will start to drain.
Repeat the cotton ball treatment until the cyst is completely drained. Once it is completely drained cease the cotton ball treatment. Keep the area clean with peroxide and allow it to dry so it can scab over.
While it is scabbed over, keep it clean and help it heal by putting honey on it. Honey can be used in place of petroleum based antibiotic ointments. Honey is a natural antibiotic which will not clog pores, unlike petroleum based antibiotic ointments, and will keep the scab somewhat moist to avoid scarring.
This treatment will take about one week to complete. The cyst will become unsightly, so see if you can arrange to stay home that week or keep it covered with a bandage. It will probable result in scarring but so would any other treatment or lack there of.
After the cyst is gone, wash with a gentle, all natural, non animal fat soap. Use a nickel size portion of olive oil with 2-3 drops oregano oil and 4 drops sea buckthorn oil. Rub together in your hands and spread over skin to prevent cystic acne, cysts, and acne. It will give your skin a yellow tinge so you may choose to use this treatment following night time cleansing only. It will not clog your pores and will aid in healing any scars.
APPLE CIDER VINEGAR
Apple cider vinegar can also be used to clear up cysts. I have never tried it in place of the oregano oil in the above treatment but it may work in lieu.
Soak a qtip or cotton ball in apple cider vinegar. Apply to cyst or hold in place for a couple minutes. This is a slower method than the oregano oil but it does not make the cyst look unsightly, it just dries it up gradually.
You can also try apple cider astringent for a daily cleanser.
Let green tea steep in a cup. Measure equal parts green tea and apple cider vinegar and mix. Pour into glass bottle (has to be glass). Use as an astringent and wipe on face with cotton ball after cleansing.
These treatments can be used for cysts, cystic acne, or acne.
---
Pantethine
Posted by Jf Sense (Mobile, Alabama, Usa) on 10/18/2011


I have suffered cystic acne for most of my life, have tryed qall the treatments and dermatologists. I have speent thousands of dollars aand experienced some relief, but it would come back. Have tried the latest remedies and very little success.
Finally after much research, have come across a supplement named;
Pantethine
A pill or capsule that will internally heal the cause of the acne, all these creams do fine, does not stop the cause of the acne, you can buy this online, just type in this name and it will bring you to it, not Panethetic acid, that is not it.
It has given me great success and I have tried everything.
Also watch your diet, stop eating peanuts and foods with oil.
It will not work overnight, but give it a week or 2 and you will see a wonderful difference.
Try this and take it as it states.
---
Red Raspberry Leaf
Posted by kristen (E-town, oregon) on 05/30/2007


Red rasberry leaf taken internally is absolutely healing. It will take away the cystic acne. choline & inositol work as well and will help the body rid of heavy toxic oils. Also stay away from fried foods and animal fats. Rostoplasty website has some amazing russian salves. Though pricey they heal cystic acne scars after a good baking soda scrub. So does Camellia Oil (oil of green tea leafs). This is a secret Japanese beaty treatment. My cystic acne is cured. Red rasberry did this for me. I got cystic acne @ 24 after my second child. Please give it a try.
---
Saw Palmetto
Posted by Stacey (Dallas, Texas) on 01/09/2012


Around the age 30 I developed cystic acne concentrated on my chin. It took over 10 years for me to find what worked, spironolactone. Acne concentrated on the chin and jaw line are almost always hormone related. BC pills such as Yaz, Yazmin and Saffryal contain the equivalent of 25 mg of spironolactone. I take 100 mg of spironolactone plus Saffryal. BC pills alone, with spironolactone equivalents may work for some. Spironolactone is a prescription, Saw Palmetto is an herbal equivalent to spironolactone.
---
Saw Palmetto, Spearmind Tea
Posted by Drea (Sarasota, Florida) on 07/23/2009


I have been suffering from cystic acne for about 2 years. I went on birth control and that helped, but my skin was very oily, and I was very moody all the time. When I went off it, i developed really bad cystic acne. It was bad one month and then it was better. But it never went away. I came to the site about a year ago and started using many of the remedies but never was consistent to see results. But I was getting very depressed TO see my face the way it was. So I changed my diet, started ACV, cooked only with EVCO. I gave up all caffeine, coffee, started the Paleo diet, drank lots of water. I also started taking some supplements like zinc, omega 3, and evening primose oil. But within a month my face was the worst it had ever been!!! I was so depressed. I was really good about my diet, and I was losing a lot of weight. I didnt know what to do anymore!!! I was just going to stay at home and never go out!
I started doing alot of research, and I stopped taking all the supplements, stopped drinking ACV and I wasnt cooking with any oil, I did continue to follow the Paleo diet. Within a week my face was a little better, so I decided to start taking the Omega 3, and Primrose oil again. Acne was back in a few days. So it was the EFA'S that were giving me this terrible acne!!! It was trial and error, but its true.
I heard about saw palmetto, and I decided to give a try I take 320mg daily. It started working!!! I read that it helps to regulate hormones especially testosterone. I also read about the spearmint tea and gave it a try two cups a day. It works wonderful. I also noticed that my hair on legs wasnt growing as fast!!! I read that it helps with the androgens and with body hair. I feel so happy, my acne is gone, less body hair. I hope this info helps someone, because it has helped me! I still take the ACV it helps with weight loss cook with EVCO and once a week 50mg of zinc, I only use organic makeup and face cleansers! I stay away from sugar, eat lots of veggies and fruit!
Replied by Davy
Seattle, Wash
05/22/2011

---
Tea Trea Oil
---
Posted by Sarah (Nashville, Tn, Usa) on 01/15/2013


Hi everyone, I know there is already a bunch of stuff on here about how to cure and prevent cystic acne. I was on here last week looking for quick remedies due to a bad outbreak. After a lot of testing things, I have found a good combination that seems to be working.
At night before bed, I mix a few drops of tea tree oil with a little bit of aloe vera gel and apply that to the bumps. I have done this for the past 2 nights, and the bumps are finally going away/reducing/about to peel off. Maybe this can work for someone else out there! Good luck to all.
---
Tea Tree Oil
Posted by Anonymous (Bethelhem, PA) on 09/15/2007


For years I've suffered from moderate acne and just recently started getting cysts again after a few years without. I couldn't figure out why. I tried a lot of different solutions,nothing worked. I came upon this site a few months back and have had so much success with all my inquiries. TEA TREE OIL... Thank you to whom ever suggested that, my cyst was a quarter of the original size within 2 hours. By the next day completely dried out. Just be sure to use a small dab, to prevent over drying. It's very powerful. I've also started drinking a large glass of carrot juice everyday and cut out dairy, not sure if about results yet since it's only been 4 days.
Replied by Mcneillmama3
Asheboro, Nc
01/10/2010

Replied by Tj
Bull City, Nc
10/29/2010

Replied by Anapanda
Mysecret, Kentucky, United States
05/05/2011

---
Turmeric
Posted by Jrp (New York, Ny) on 05/04/2017


Turmeric changed my life! I took 2 pills a day..I had horrible cystic acne for 2 years that wouldn't quit. I then developed Rosacea...My cysts would go down within 24/48 hours after I took Turmeric. I also started using natural face washes with no chemical products in them and got prescribed a Rosacea cream...all acne creams would irritate my face or dry out my face and it would flake...and then sometimes they even made the cysts worse after a few days. With Turmeric it cured my acne almost 100% Don't give up! This really works!
---