Apple Cider Vinegar  
Posted by Natalie (Abu Dhabi City) on 02/25/2017


Good Afternoon,
I had a ptyregium in both eyes, and I applied apple cider vinegar for it for one month already and I felt it worsen, I can't see from a far anymore. Can someone advice please? Thank you.
Replied by Selena
Downey
03/02/2017

Replied by Nick
San Diego
03/05/2017

Replied by Coco
Flat Earth
03/12/2017

Replied by Timmy
Philippines
03/17/2017

---
Posted by Ray (South Africa) on 12/18/2016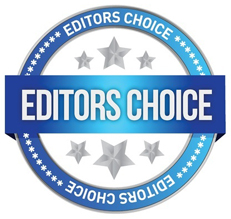 Thought my eye would burst one day. Saw one specialist who told me I had to go for eye ope to remove the pterygium. Half of the cornea right eye was covered with the white stuff.It was bad ... And watery all the time. My dad who had cancer advised me to use Acv.
I started by making 1 part Apple Cider Vinegar and 3 part water. I would put drops into the affected eye. I tried this for about 6 months. Size of the pterygiun dropped. Wanna tell you something today. 2 weeks ago I started drinking Acv, one glass of water warm with 2 table spoons of Apple Cider Vinegar first thing in the morning and at bedtime.
Whaasaa results were shocking. Black part of the eye is coming out after 7 years. I have put my glasses away.... Unbelievable.
Replied by Timmy Barza
Roxas City, Capiz
12/26/2016

Replied by Sarah
Worcester
02/06/2017

Replied by Mama To Many
Tennessee
02/06/2017

Replied by Nick
San Diego
03/05/2017

Replied by Yamiel
Israel
03/15/2017

Replied by Khadija
Belgium
05/06/2017

---
Posted by Tesa (Temecula, Ca) on 10/04/2016


I am a 41 year old African lady who got pinguecula in my late 20s. I now live in the USA. This eye disorder is very common amongst African people. I used to feel so helpless. I came across apple cider many years ago and have used it all the time, except I had never put it in my eyes. 3 weeks ago, I put ACV in my hair to make it softer and some of it went into my eyes. It really stung and I was worried. The net day I googled ACV in eyes and came across suggestions of it curing the pinguecula. I tried it and Oh good Lord!! The pinguecula has become smaller in my right eye and it's fading. I am totally shocked.I use the mixture of ACV and distilled water at least 3 times a day. My eyes are brighter and my confidence is coming back. I have always been so insecure and it had become mentally challenging to me because of my eyes. I used to have very bright eyes in my early twenties, but pinguecula had totally destroyed them. Just continue with the journey all of you out there. ACV works. My only concern is that it's fading faster in the right eye than in the left. I will keep my fingers crossed that it will eventually disappear in the left eye. My right eye is so much clearer and brighter than the left one. all the red veins I had in my right have almost faded.
Replied by Kiku
Tlv, Il
11/10/2016

Replied by Veronica
Queensland
12/03/2016

Replied by Tesa
Temacula-ca
12/22/2016

Replied by Khadija
Belgium
05/02/2017

---
Posted by Timmy (Roxas City) on 09/01/2016


Hi.. I came across this website searching for cure of my left eye with pterygium the natural way. I'm very much aware of the side effects of corticosteroid prescribed by my ENT so I stopped using it. I didn't wanna have surgery of my eye either. Anyway, came across with the apple cider vinegar phenomena and gave it a shot just two days ago after reading all the positive feedbacks. I followed the ratio of 3:1 (3 parts filtered water: 1 part acv). ( I bought the unfiltered/raw Apple Cider Vinegar at the supermarket.) 1 drop of the solution at 9 am and 1 drop 9 pm and honestly, it hurts like hell at first and my eye turned really red for a few seconds. However, I was overwhelmed of the results. Never had the gritty feeling, burning sensation the whole day today. And the best of all the yellowish tissue somehow faded a lil bit and the blob shrunk I think. I will keep you posted of any updates. Thank you is all I can say to earthclinic. You have given us hope for this intractable disease.
Replied by Natalie
Toronto
10/01/2016

Replied by Avezel
Vt
10/16/2016

---
Posted by Chelle (Norman, Ok) on 04/16/2016


OMG, hallelujah to the person who discovered that ACV works for pterygiums!! I've been suffering with this condition in both eyes for YEARS. Nothing has worked, as far as OTC's. The eye doc, actually 3 different ones, said that most eye surgeons wouldn't tackle my pterygiums since they 'weren't big enough'. What???? They seem HUGE to me, along with the severe irritation and redness that never goes away. So last night I gave the ACV concoction a try. I mixed 1/3 ACV and regular tap water (I don't know, distilled may be better). One drop, each eye, and I was totally amazed at how much better my eyes felt. Now, the first 10 seconds you'll be cringing at the severe burning that the mixture caused, but after that......wonderful relief!
And this morning, when I woke up, I didn't have near the irritation that I usually have!! OH HAPPY DAY!! And only after one application. I am ecstatic and hopeful that after a few applications I'll have my nice, white color back to my eyes, and the pterygiums will disappear. I'll post an update after a couple of weeks. I'm soooo thankful that I stumbled onto this website, as I had no hope in sight for relief for my eyes. Thank you, thank you, thank you!!!!
Replied by Garrett
Maryland
04/25/2016

Replied by Chelle
Norman
04/29/2016

Replied by Rossco
Sydney
05/13/2016

Replied by Chelle
Norman, Ok
05/21/2016

Replied by Mel
Wales
08/04/2016

---
Posted by Scarr (Ojai, Ca) on 03/13/2016


I was following the thread on pterygium/surfer's eye and the use of apple cider vinegar. I have been to the eye doctor 4 times and he has continued to provide Restasis which are drops that are supposed to aid in the eye to regenerate its own tears. I have had very little success with this treatment and decided 2 days ago to get unfilitered ACV. I purchased a small glass vial with a dropper. I also used distilled water and filled the vial with a 3:1 ratio of water to ACV. It does sting quite a bit at first. I have been placing a drop in each eye twice per day. I have to say that even after a couple of days I am very encouraged by the results. Less scratchiness in the eye, clearer vision and even the coloring looks better.
I will continue to post updates as I am trying this treatment.
Replied by Timmy Barza
Roxas City, Philippines
09/05/2016

Replied by Chris
Melbourne, Victoria
11/08/2016

---
Posted by Ruth (Florida) on 02/25/2016


Yes. I had my left eye pterigium removed. Horrible surgery! It has healed nice though. The surgeon said I had a gross lack of care for my eyes. I wasn't wearing sunglasses.
Now, I do have one in corner of right eye. Someone said the liver is involved. I have a sort of Wilson's Desease with copper problem.
I have resorted to vinegar in a eye dropper. Castor oil which is really soothing. It has been about a month. I will continue this treatments for as long as it takes along with charcoal and sunglasses.
Every morn and evening I do these, and really watch my diet. Not much junk foods.
Peace to the person who figured this stuff out. And maybe I can avoid another nasty surgery with microscopic stitches, which scratch!!!
Love to all, Ruth
---
Posted by Michelle (Australia) on 01/30/2016


I've been using ACV for my pterygiums for the past two weeks and it has made a huge difference. My eyes also look a lot brighter. Not only are they shrinking but the yellow colour is also fading.
My eyes also not as dry and red. Hoping they will go permanently.
Replied by Ross
Sydney
02/04/2016

Replied by Hayden
Denver, Co
03/29/2016

Replied by Rosemarie
Phils
04/07/2016

Replied by Claudia
Long Beach California
04/13/2016

Replied by Mike
Charlotte, Nc
05/09/2017

---
Posted by Justin (Goldcoast ) on 06/15/2015


Apple Cider Vinegar for Pterygiums
Big thanks to Willie for sharing this natural treatment, and creators of sight!!!
Posted by Willie Woodbine (Perth, Western Australia) on 06/27/2013
I had pterigiums in both eyes some years ago, and was contemplating surgery. I had blepharitis also - a long term problem. I started using diluted apple cider vinegar (ACV), applied with a piece of cotton wool, to control the blepharitis and it worked very well. But the best news was that both pterigia shrank away to nothing over a period of time, and surgery was not needed. Whether this was a pure coincidence or not I do not know, but I am sure that pH had a major bearing on it. I also use ACV to control tinea - most effective. It's all about acid.
I'm a Surfer, and I've lived on the water for years in a houseboat! As a result of my lifestyle I've battled pterigiym in one eye for years reciently the other eye was starting to get one as well! I don't trust doctors! Especially with my sight! When I found Will's story on the net, I thaught I'd give it a go! It's helped instantly and I m going to continue with the mix one teaspoon Apple Cider Vinegar with ten of water till there gone! God bless you guys and apple cider vinigar!!!! Surfers forever!!! Sweet!!!
Replied by Shaun
Perth
01/23/2016

Replied by Ann
Tassie
10/15/2016

---
Posted by Crissy (Mi) on 06/10/2015


Apple Cider Vinegar for Pterygium:
Is it normal for eye to look worse before improving? I put diluted ACV in eye last night and now it looks worse! Prior to the ACV I just had the bump on eye with no redness. Now the entire inside of my eye is bloodshot! Please tell me this is temporary and normal.
---
Posted by Carla (Seattle) on 05/27/2015


Apple Cider Vinegar for Pterygiums - Starting this today.
1:2 ratio=extreme burning
I am going to up the amount of water and continue trying. I've tried eye drops, eye gel, the ptyergium just keeps expanding. So now trying this. I'll let you all know if it works!
Replied by Jackie
Arizona
06/02/2015

---
Posted by Amy (Canada) on 03/07/2015


I've been using ACV for my pterygium for 5 days now and am very happy with the results. It has significantly reduced the redness, although I haven't noticed a reduction in the size yet. I'm wondering if anyone had used this method long-term? Will ACV actually cure the pterygium or is this just a natural way to control the redness and irritation? Thanks in advance!
---
Posted by Lynn (Calgary) on 01/15/2015


Apple Cider Vinegar for Pterygium - I am using 5 parts distilled water, 2 parts honey, 1 part ACV, I mix together and use drops in eyes, I have used for 2 months with no change but will continue, heard it will get rid of the growth on my left cornea.
---
Posted by Stefan (Ca, US) on 07/12/2014


Apple Cider Vinegar for Pterygium
I've been trying this method off and on for about 6 months by emptying a visine tube, rinsing it out, and filling it with 95% water and the rest ACV and doing it up to 3 times a day. Yes Angie, it does sting very much especially if not diluted enough. But I'm really not seeing (no pun;) a difference in the size of my pterygium. Does anyone have any suggestions or recommend what works? Thanks!
---
Posted by Kr (Us) on 06/10/2014

I've had a pterygium on my left eye about 5 years. I started using B---- ACV about three weeks ago after reading Willie's story and have noticed a big difference. I use a round cotton pad saturated with ACV, and I also use a spray bottle. When I use the cotton pads I put one tablespoon of ACV undiluted in a bowl and then I drop two cotton pads in the bowl to soak it up. I lay down and put one pad on both eyes with my eyes closed. I leave it for 5+ minutes. It stings a little bit when it seeps between my eyelids but that is the goal. After 5 minutes I clean the rest of my face with the cotton pads. When I use the spray bottle I put one tablespoon of ACV and one tablespoon of tap water. I spray it all over my face and keep my eyes closed. I rub it into my face and slowly open my eyes allowing some to seep through. It stings a little bit, but again, that is the goal. I repeat this about 3 times until the spray bottle is empty. Sometimes I spray it on my hair as it is also good for hair. I do this once a day and based on what I've seen I hope the pterygium will be all cleared up in a few months. I haven't applied it directly to my eyes yet but may try to in the future. I would probably start with a ratio of 1/10 (ACV/water) and depending on how much it stings adjust it from there. I suggest people use trial and error in determining what ratios are best for them based on their tolerance for stinging and their skin and eyes' reaction.
Replied by T Bird
Iowa
06/10/2014

Replied by Kr
Us
08/01/2014

Replied by Nisamani
Cebu
09/25/2014

Replied by Ave M
London
12/24/2014

Replied by Alex
California, US
01/09/2015

Replied by Debbiefudge
East Sussex
01/10/2015

Replied by Kr
Us
02/17/2015

Replied by Eye Problem
Oh., US
02/27/2015

Replied by Sarah
Ghana
12/15/2016

Replied by Omar
Northern Hemisphere
03/08/2017

---