Aloe Vera
Posted by J Boston (Matteson, Il) on 03/23/2018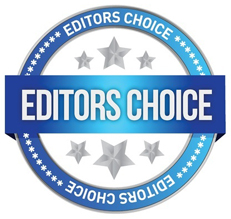 Aloe Vera Gel For Pterygium (Hard Lumps Inside Eye):
I had pterygium in my left eye and came to earth clinic. I am currently taking ACV. I've had it for 3 months. The lump was bigger than a pin head and growing. It was hard like a callous compared to rest of eye. I put on aloe vera gel and rubbed on my eyelids an let some seep in. It stung for like 1/10 of a second, next morning it was significantly smaller. I used morning and night by second day it was completely gone. Plus my little red veins from being tired were also gone. Thanks earth clinic!
Replied by Odette
(Nederland)
03/27/2018

Replied by Lian
(Lae, Morobe Province Png)
04/26/2018

Margy
(Sydney Australia)
07/17/2020

Replied by Maria
(Carol Stream)
06/20/2018

Replied by Wizi
(Spain)
09/06/2020

Replied by Marilyn
(Snow Mountains, Interior BC Canada)
06/15/2022

Replied by Dragon
(Australia)
07/17/2022

---
Avoid Sugar and Salt, Take Potassium
Posted by Gerardo (Mexico) on 01/28/2022


My wife has pterygium in both eyes. We have tried all but just recently stopped eating all types of sugar and salt and the pterygium has lower dramatically and the swallows veins also. Also, take potassium foods that will lower salt in your body and will help reduce inflammation. This has helped lower blood sugar and arterial tension in the eyes.
best of luck
---