Bariatric Surgery
Posted by Shelley (Mt Pleasant, Sc) on 06/27/2013

Can anyone recommend healing foods for after Bypass bariatric surgery Holistically? I go into surgery in the morning the 28th of June. Want to know if I can help the healing with aloe vera and beet juice and carrot juice or homemade apple sauce, protein powder??? I want a more holistic way to heal other than what the hospital gives. Liquid vit E? Acidophilus, milk or soy milk? Thanks for your speedy response.
Replied by Terri Stovall
(Leesville, La)
04/08/2017

---
Borax
Posted by Sandra (Medon, Tennessee) on 04/12/2013

I have been researching google and also been reading your website. I had a step son move into the house who unfortunately brought scabies. I am nervous because I had surgery 3 weeks ago that left me about a 5 inch incision on my neck and I've been soaking the last two days in the borax peroxide baths. Is the scabies or the boric acid borax bath a danger to my surgical incision??
---
Castor Oil
Posted by Barb (Massachusetts) on 01/15/2021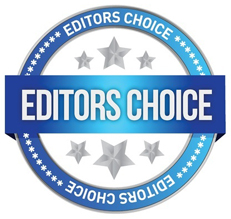 In 2018, I had a ruptured ovarian cyst and surgery followed. I developed pain at the point of the incisions (4 initial incisions then the surgeon had to do the regular incision). I'm not sure how long that incision was as she was able to sew it up from the inside which amazed me. But the pain was like a pinching and it was long enough after that I assumed it was from adhesions.
I rubbed castor oil (put some in my fingers) and rubbed it on each place that hurt. In a few days, the pain was gone and hasn't returned.
---
Gallstone Surgery - Pre And Post Operative
Posted by Carole (Bury Village, West Sussex,, U.k.) on 04/19/2013

Hi, I have looked again through the EC website for any other ideas on how to deal with my large calcified gallstone..... I have tried most things. A consult with the gb surgeon today..... "nothing you can do.... I have never heard of a stone such as yours being passed/dissolved....you will get worse". Although the gb area has been calm for some time, the constant heartburn issues now mean that I am back to square one on a liquid diet. I have tried for one year and so feel that surgery has to be my best option. I am using the celery and lemon juice for the heartburn. And will continue with the Gold Coin Grass for the gallstone as well as dandelion root, Juvaflex, lemon, peppermint, beetroot, low-fat.
What would people recommend for a good protocol to prepare for surgery. I know I should not eat garlic or beetroot pre surgery (increased risk of bleeding). Anything else I should avoid?
I am thinking about collodial silver, vitamin C, arnica...
Any thoughts please.... which are always appreciated.
xCarole
Replied by Joy
(Battleground, Wash)
04/19/2013

Replied by Louwrence
(Rustenburg, North West, South Africa)
04/20/2013

Replied by Dasha
(Washington State Usa)
07/28/2013

Replied by Cindy
(Wisc.,usa)
07/29/2013

Replied by Catchuri
(Tn)
03/20/2014

---
Honey
Posted by Brenda (Albertville, AL) on 01/24/2008


i had surgery in Nov.,2007 to remove damaged breast tissue caused from a car accident. a couple weeks after surgery, I had what looked to be a blood blister. It proceded to open up, drain and cause considerable pain and redness accross almost the entire breast. The cream the Dr. gave me seemed to keep the area too moist and it kept oozing. After talking and research I decided to try honey. The area which had started to look like a diabetic ulcer or bedsore, looked better the next morning , I continued to use about 1/4 tsp of raw honey on a cotton pad, I just placed it so the honey would be sure to get completely into the wound. It has been a little over a week and my Dr. was amazed at how well it is now healing.
---
Multiple Remedies
Posted by KT (Usa) on 06/07/2017

I have a friend that had to have surgery to pull her stomach back in the right position. It got pushed through a hole in her diaphragm, twisted and circulation cut off so part of it had to be removed. She's sore due to being cut from sternum to naval and has a feeding tube. She's having trouble getting comfortable so she can sleep. I suggested ginger, turmeric and B-Complex for internal inflammation & pain. Vitamin A & D ointment for external soreness. Does anyone have any suggestions?
Replied by KT
(Usa)
06/08/2017

Replied by Mama To Many
(Tn)
06/07/2017

---
Multiple Remedies
Posted by Anonymouscat (Pleasantville, Ca) on 01/20/2013

Before surgery and after surgery take Arnica Montana 30x take four little pellets under the tongue 4 x a day three days before surgery and then keep taking it after surgery! Arnica Montana is miraculous in healing. Before and after surgery drink pure organic Aloe vera juice, take bromelain and tumeric to reduce inflammation. Increase Vitamin A and Beta carotene. If it is scar tissue your dealing with start using warm castor oil packs on the area daily, and take enzymes to get rid of scar tissue build up. Facial surgeries take a long time to heal I think 1 year 6 month is is reasonable time frame for healing if not longer.
---
Post-Op Body Odor
Posted by Julie (Denton, Tx) on 12/30/2013

I had my left hip replaced in Sept. 2013. I was mostly bed ridden because of bone on bone and was unable to shower as often as I prefer. Normally I'll shower 2 times a day in summer if working outside. I was told I would not be able to shower for 2 weeks after the op., and that was catastrophic to me as I hate being smelly or sticky. I showered every 7 or 8 days, and didn't smell. After the operation the body smell started. I assume it was my body detoxing from the anesthetic and antibiotics. Now 3 months later I still get a dreadful strong odor if I can't shower every other day.
I know it's related to the drugs and am trying to detox. Has anyone else had this problem, and if so how did they deal with it? Using deoderants etc., is a band aid.
Replied by Dave
(Fountain Inn, Sc)
12/30/2013

Replied by Autumn
(New York)
06/25/2016

Replied by Tomi
(Finland)
06/28/2017

---
Post-Op Remedies for Pain
Posted by Elaine (Edmond, Ok) on 07/04/2013

Surgery and severe cramping: Please, if anyone can help. My grandson goes in for surgery on the 29th of July, 2013. The last surgery he had he had to have a colostomy. Five days after his surgery his bowel "woke up". He screamed for 15 straight hours. No painkiller touched the pain. He was three months old with his first surgery and will be five and a half months at the time of his next surgery. Does anyone know of a supplement I can give him to ease this? The Dr. Said he could experience it again. Would vitamin D help? B vitamins? Please give me any advice.
Replied by Joy
(Battleground, Wash)
07/04/2013

---
Pre-Op Remedies
Posted by Shandrah (Qld) on 03/26/2014

Our 15yo daughter is scheduled to undergo a pulmonary valve replacement and arrhythmia ablation in 3 weeks. This will be her 3rd surgery where her chest will be cracked, her previous ops occurred when she was 22mths old.
We'd like to start early on her recovery so would like some advice on diet and supplemental nutrition in the lead up to surgery and afterwards if you could please, especially in regards to pain management and scar repair. Her last zipper scar is only just fading so she's a tad annoyed that she has to start all over again, lol.
She has no allergies or reactions to anything that we are aware of. She is currently drinking 150ml of morinda juice (we all do).
Thanks for any and all advice you can think of.
Replied by Mama To Many
(Tennessee, Usa)
03/26/2014

Replied by Mike62
(Denver)
03/26/2014

Replied by Reinita
(Groningen Netherlands)
03/20/2022

Mama to Many
(TN)
03/20/2022

---
Sulphur Cream
Posted by Christie (Georgia) on 12/10/2016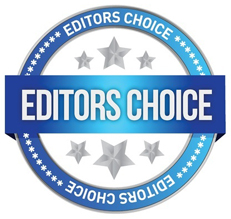 My hubs had trouble getting skin to heal so after two surgeries and cauterization we tried sulphur cream- you can get it at pharmacies or animal feed shops or amazon. Kills bacteria and allowed the skin to fully grow back. Good luck!!!
Also it works good on brown recluse spider bites.
---
Supplements
Posted by Jennifer (Sunrise, Fl, USA) on 04/08/2012

Hello friends at Earth Clinic, I just had an emergency appendectomy 2 days ago and I was wondering what are some good supplements/vitamins to take to help speed the healing process. Right now I am trying to take good amounts of Vitamin C and I am also using Vitamin E on the scars to speed the healing of the incisions. Any other recommendations? (Just to clarify, I have no dietary restrictions). Thanks for your help!
Replied by Jennifer
(Sunrise, Fl, Usa)
04/29/2012

Replied by Ghostsoup
(Oz)
05/30/2013

Replied by Nickie
(London, Uk)
10/06/2015

Replied by Ginny
(Arizona)
05/24/2017

---