Apple Cider Vinegar
Posted by Ed (Hawaii) on 08/30/2016


I've had afib for 3 years now and tried all the doctors pill pushing. I'm fed up with the cocktails that don't work, metroprolol succinate, amlodapine, losartan, and eliquis a blood thinner. I googled most of the material for natural healing properties other than the doctors pills. I had Peripheral Artery Disease (PAD), CAUSED by high cholesterol, went under the knife for a cryo ablation, it worked for a while but the cholesterol kept coming back.
A few days ago I tried Apple cider vinegar, and honey, and it cured my PAD. Prior to this I couldn't walk 5 yards without pain, now I can walk for miles. I was taking atorvistatin for 10 years now I abruptly quit taking it. Thank god for apples.
Now my atrial fibrillation problem needs to be solved. I started the garlic and honey, to control my high blood pressure, it's properties are amazing. Blood thinners naturally are avocado, cayenne pills organic with no GMO. I did not wean myself off any of the meds the doctor prescribed, I went straight to the natural way of healing because your body can absorb natural organic food better than doctor prescribed drugs. I now am gonna try hawthorn, and magnesium to control my afib. Maca root is also a Peruvian fruit that's a super food that heal and helps all kinds of human ailments, even Ed. Metroprolol is the leading cause of Ed and diminished libido. It works!!
Replied by Libby
(Bend, Oregon)
10/07/2016

Replied by Judy
(Az - Arizona)
06/05/2017

Replied by Stephanie
(Az)
06/19/2017

Replied by Joseph
(Maryland)
07/03/2017

Replied by Diane
(Sebring, Florida)
08/06/2017

Replied by Frank
(Ohio)
09/09/2017

Replied by Karen
(Wisconsin)
11/20/2017

Replied by Murthy
(Chennai)
03/09/2018

Replied by Bonnie
(Ma)
07/29/2018

Replied by Pamela
(Arizona)
09/25/2020

Replied by Patsy
(San Angelo Texas)
09/21/2021

---
Lecithin, Fish Oil
Posted by Mic (Milton, FL) on 04/21/2009

I have pain in my legs caused by PAD. I understand that Lecithin and Fish Oil are effective in help flush out the plaque. I am having difficulty finding a product without gmo soy and what about the soy? I have seen warnings which say use only soy products made from non gmo seeds. I also thought that only soy products that have been fermented are safe to consume. Can you help?
Replied by T
(Maryland, USA)
04/22/2009

---
Nattokinase and Serrapeptase
Posted by Haro (Texas) on 09/02/2015


I am a 37 year old female with three children. I started up aerobic type exercising again after a few years of nothing and had some worrisome pain in my left leg after the third class. I've had clotting issues with having my children and assumed it might me a clot of some kind. Any pressure on my left leg made my leg feel immediately exhausted, while the rest of my body including my right leg was fine. I read Prioris' post about the serrapeptase and nattokinase enzymes and started taking both.
I also like essential oils, and didn't want to take any chances, so drank herbal teas morning and night with a drop of helichrysm/ledum blend, drop of lemon, drop of lavender, all therapeutic grade essential oils (not the cheap ones, don't ingest store bought essential oils). I kept exercising, only drank water and hot tea and ate homemade meals, and within a week the left leg is now completely normal and keeps up with the right leg. I have also lost five pounds, yea! Thank You for taking time to share your experience; it has not only blessed my life, but my children's and husband's as well!
Replied by Ali
(Mn)
06/11/2018

---
Nattokinase and Serrapeptase
Posted by Prioris (Fort Pierce, Fl, Usa) on 05/25/2013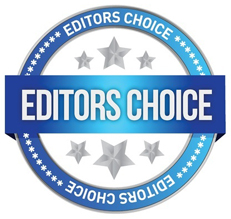 Ailment: Peripheral Artery Disease, Heart Disease
Remedy: Nattonkinase and Serrapeptase
Over 8 years ago in my late 40s, I suffered from severe Peripheral Artery Disease. I had great difficulty in walking. My blood coagulates due to an unknow microbe. My cholesterol always remained way above 300.
I did research on heart disease and clogging of the arteries. After I researched, I came up with a plan. First, eat as much cholesterol as I want. Second, take high dosages of the fibrolytic enzymes i.e., 60-100K unit of Nattokinase and 140-200K units of Serrapeptase 3 times a day on empty stomach. Within 3 weeks, my symptoms began to dissipate. After 2 months I was symptom free. You will know whether it works or not within one month. I went down to a maintenance dose after a few more months. It cost me $11 a month. Your body will only use as much fibrolytic enzyme as it needs. The enzyme creates flood flow hence clears buildup and dissolves clots. I use Serrapeptase since it has something added that dissolves clots also. After your symptoms dissipate, you can experiment on what works best for you and dosage, I found taking both works better for me.
China has done thousands of studies on fibrolytic enzymes. They have found it protects people from heart attacks and strokes. Nattokinase can be derived from bacteria or fungus. Both work but I prefer the bacteria derived kind. Some have vitamin K removed. This is so it won't interfere with some medications. I want the vitamin K in mine. Please try to replace you meds with natural remedies. I eat as much cholesterol as I want. No diet restrictions. This doesn't mean you can't experiment with diet changes to see what happens.
The medical establishment wants you to believe that cholesterol is the cause of clogged arteries. Cholesterol is what protects your arteries and you from death. It has been shown that people who have clean arteries don't have heart disease. Fibrolytic enzymes clean the arteries. You clean your arteries and you prevent heart disease. Even most bypass operations are unnecessary. Many doctors will try to scare their patients away from fibrolytic enzymes.
Do not take blood pressure medications. They are harmful to your health. Look at the research. Also your blood pressure will vary greatly during the day. I don't worry about blood pressure. Take control of your health.
Replied by Charles
(Richmond, Va.)
05/04/2014

Jacqueline
(Devon)
12/12/2016

Replied by Bubba
(Richmond, VA)
07/25/2014

Replied by Prioris
(Fl)
02/10/2016

Replied by Rebecca
(Texas)
12/08/2016

Replied by Kim
(Knoxville, Tn)
01/09/2017

Replied by Vivian
(Detroit)
01/09/2017

Replied by Kim
(Knoxville)
06/04/2017

Replied by Lynn
(California)
06/13/2017

Replied by Kim
(Knoxville)
06/14/2017

Replied by Prioris
(ME)
01/31/2021

Replied by Raja
(Bristol, United Kingdom)
06/11/2022

---
Taurine
Posted by Margaret H. (Overland Park, Ks.) on 03/22/2018


Peripheral Artery Disease:
I read that Taurine is great for keeping heart rhythms stable. Has worked well for me for years. Told a friend about it when she had AFib. She tried it and it works for her also.
---
Temporal Arteritis Remedies
Posted by Kay (Jax, Fl, Usa) on 10/14/2013

Help need for inflammation of the arteries.
Recently a friend was diagnosed with Temple Arteritis which was an inflammation of an artery in her left temple. Said she would have a throbbing headache, sore to the touch and dizziness would follow. Doc gave her prednisone to bring down inflammation. She hasn't started the pills yet, but is scared that she will have an aneurysm. Has anyone had this ailment or knows what is good to maintain healthy arteries excluding eating right and exercise?
Replied by Dave
(Fountain Inn, Sc)
10/14/2013

Kaylee
(Portland)
02/25/2016

Replied by Debbie T.
(Australia)
10/14/2013

Replied by
Timh
(Ky, Usa)
10/15/2013
2072 posts
Replied by Debbie T.
(Australia)
10/14/2013

---
Vitamins C and E
Posted by Joyce (Joelton, Tn) on 11/23/2008 509 posts


Responding to:
Posted by Janis from Renton, Washington on 11/18/2008

My step father has plaque build up in his legs.When he sits they don't hurt but when he gets up and walks around his legs hurt so he sits most of the time.
Do you know what a person can do about Peripheral Artery disease of the legs ? Janis
Hello Janis, I don't think there is any rapid cure but a couple of things should help keep his circulation going in his legs (your step-dad's).
First off is vitamin E 400 IU's 2 or 3 times a day. Another is vitamin C 4 to l0 grams per day divided out into several times a day (even less is excreted in the urine if taken every hour while awake).
I remember reading (medical journal) about a nursing home starting their elderly patients on 500mg. vitamin C four x a day because (believe it was Linus Pauling who said) it would lower cholesterol. They ended the study much earlier than planned because instead of the cholesterol being lowered, all of their cholelsterol levels soared and scared the dickens out of the ones doing the study. The question that came to my mind when reading this was: Did their cholesterol levels soar because it was being flushed out of their blood vessels?
You might also look up some of those detox & oral chelation recommendations in those section of EC. One recalled was 1 cup of Extra Virgin Olive oil, 2 large bunches of Cilantro, and 8 cloves of garlic pureed in blender. Not sure but think the recommendation was l tsp. 3 x a day. Look for it in the above sections.
He also needs to stop all transfats (Crisco, margarine, etc.) and everything that list hydrogenated or partially hydrogenated vegetable oils
in their ingredients lists.
---