Dietary Changes
Posted by Cindy (Sanbornville, Nh) on 10/29/2012

★★★★★
Hi. I just found this site. Terrific! I've been looking for a place to tell my story. About 1.5 years ago I had a (very, very painful) fistula. I went to the doctor, then to the surgeon. Everyone recommended - no insisted - surgery was the only answer. But using a combo of witch hazel (poured on the toilet paper) for "cleaning" and unrefined coconut oil for "lubing", the thing went away. It stopped bothering me pretty quick after the abscess broke, but it wasn't until I went back for my annual physical the following year I got confirmation it was gone.
Jennifer from Sunrise, FL said witch hazel and coconut oil. And I agreed with everything else she suggested: sitz baths, elevating feet for bowl movements, fiber, etc. Vit. E is also great.
IMO - you must eat fiber! I "make" black beans every few days by pouring boiling water into a thermos with 1/4 cup of dry beans. (Goodwill often has them cheap. ) It takes a good few hours and sometimes you need to dump water out and refill with more boiling water. Depends on amount of beans, size of thermos, and how good the thermos is. Experiment. If not done, just wait or add new water. Anyway. Very inexpensive and healthy. No waste as I only make enough for two days (and I don't eat them everyday - some days I eat a Kale mixture. ) I mix them with a little spag sauce and some spices and occasionally cheese - pretty tasty. I only eat a quarter cup of beans, so it's not a big amount. If I am not in the mood, I still eat it -like medicine.
With fistulas - until they go in to do the surgery, they can't be 100% sure it's a fistula. So, of course, I was "misdiagnosed". But that's my story. I guess both can be in different areas - maybe harder to treat areas. Good luck with your healing!
Replied by Bren
(Denver CO)
05/22/2023

---
Epsom Salts
Posted by Lisa (New Zealand) on 01/01/2007

★★★★★
Epsom salts, homeopathic hepar sulph 30c, hot baths , hot compresses and toning. Combination sorted out a huge and exceptionally painful abscess on my butt near my bumhole.
Replied by Noor
(Colorado)
12/28/2018

---
Hydrogen Peroxide
Posted by Don (Canada) on 05/15/2020 2 posts

★★★☆☆
I am suffering a peri anal abscess for two months. The Doctor gave me antibiotics that did nothing. I am taking the Hydrogen Peroxide therapy and am up to 20 drops. It is helping with arthritis in my spine, but the abscess is still discharging. I have even started putting an onion slice on the wound to help draw it out. I need advice pls how to make it heal... thanks Don
Replied by Sheena
(UK)
05/28/2020

---
Turmeric
Posted by Kasra (Tehran, Iran) on 12/26/2011

★★★★★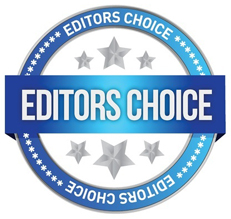 I had a perianal abscess, I went to doctor and he prescribed me cephalexin 500 every 6 hours and I tried it for one week. The pain subsided, but the abscess stayed the same size. Then when I first tried turmeric I was worried about surgery and honestly I didn't think that it would help me with this abscess but miraculously the abscess got smaller day by day and after one week it gone totally.
Thank you earth clinic for this wonderful web site and everyone else for sharing such great priceless experiences.
Replied by Cari
(Nc)
06/12/2018

Replied by Stephen
(Houston)
09/25/2018

Replied by Anon
(Usa)
09/26/2018

Replied by Janet
(Indiana)
09/26/2018

Replied by Marsh57
(Co)
06/09/2020

Replied by Charity
(Faithville, Us)
06/09/2020

Replied by Alan
(Mexico)
06/11/2020

Replied by Maria del Carmen
(Dallas, TX)
01/07/2022

Art
(California)
01/08/2022
1960 posts
Replied by Zubin
(Mumbai, Maharashtra)
02/05/2023

---
Turmeric, Coconut Oil
Posted by Sheena (UK) on 05/28/2020

★★★★★
I developed a perianal abscess which was very painful, swollen and red. I mixed a paste of turmeric and coconut oil and applied it to the abscess. Hours later it burst providing instant relief. I am continuing to apply turmeric & coconut oil 3 times a day following sitz epsom salt baths. To my relief it appears to be healing the abscess with noticable improvement each day. Seems to be a miracle!
Replied by Innocent Onyegbule
(Nigeria)
09/10/2020

---