Blackstrap Molasses
Posted by Kelly (Orlando, Fl) on 10/14/2017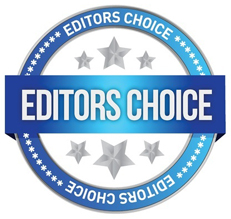 I was starting to get migraines with auras. I could see zig zag lines which made it hard to read. They would last for a few minutes and then progressed to lasting several hours. It would happen once or twice a month around my period. After the aura I would feel out of it for several hours with a slight headache.
I had been reading about blackstrap molasses' health benefits and decided to put a little in my coffee each day. I did not take it for the ocular migraines as I did not realize it would help with that. I was just trying to be healthier in general. Once I started doing this, the ocular migraines stopped for about 3 months. Then I went on a long vacation where I did not take the BSM during which I got my period and also a bad ocular migraine. So now I do not stop taking it. It has been several months later and I have not had another recurrence after going back on the daily BSM in my coffee.
I use organic unsulfured black strap molasses. I put about a teaspoon in my coffee and I have 2 -3 cups of coffee daily. I am thankful for natural remedies and I pray for wisdom and I have been able to solve several health issues naturally.
---