Myofascial Release
Posted by Lillie (So Cal) on 05/02/2016


About three years ago I suffered a hip adhesion, the pain was severe that 1000mg ibuprophen plus a couple tylenol only took the edge off. I couldn't walk without limping (& worked retail full time). When I would get out of my car I couldn't help but scream "ouch"! I had only major medical insurance nothing more so a dr visit was out of the question. Fortunately a friend of mine is a chiropractor and I very much trust him - so I went in and right away I felt better, 20 minutes later the pain was back in full force.
After a few weeks of this I couldn't take it anymore - I was not living. In my research online I happened on a youtube video & I can't recall if it was a CMT or DC or what but the woman demonstrated myofascial releases. I would likely have done anything at that point, so I did it right away next to my bed. I raised my knee up (agony that first time) & while the muscle was curled up I took my fists and pushed as hard as I could but still in a massage therapy type manner (not punching - pushing, like kneading bread dough). I had to do this for a while but the pain actually resolved away. When I went to sleep & woke up in the morning I was pretty tight again but went to work on my hip right away and again found relief. I could go about my day - work, errands, w/e without pain medication. I did notice pain and stiffness with changes in weather for a while and even today when I stretch after spin class some of the stretches I have to assist my hip to achieve. But I guess the fact that I can actually do spin class at all lets you know how well it worked.
I hadn't heard about the serrapeptase but wouldn't have been able to use it as I have implants and do not want any trouble with them. Though I will try the comfrey and calendula as it'd be great to not have to assist my stretches anymore.
---
Myofascial Release
Posted by Broehe (Seattle, Wa) on 04/27/2016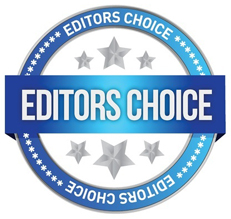 In response to Carl's post:
Hi. I had major abdominal surgery a few months ago, and since then I have had two small bowel obstructions due to adhesions. When I take Serrapaptase, (which is supposed to dissolve fibrin) the capsule comes out the other end intact.
Is there a kind of systemic enzyme that will work on adhesions, and dissolves easily? Is there something I can do or take to make the Serrapeptase I have on hand now break down in my intestines so it can get into my body? Any other ideas for getting rid of these damned adhesions would also be very warmly received.
Bowel obstructions really hurt.
Adhesions, as you know, are the body's way of stitching you up after major surgery. Its a survival response, not a long-term response. Ultimately, there's a healthy plan there. We just want you to move toward long-term total recovery.
Adhesions are Connective Tissue, or Scar Tissue; made up of the same kind of cells. Connective tissue is laid down, like disorganized bandaid. As scar tissue, you've experienced it can become problematic.
The bad news is that you're having pain and digestive obstruction. Sorry to hear that.
The good news is that its a tissue issue. Connective tissue responds to wonderfully to abdominal and visceral massage or manual therapy.
A Massage Therapist with a Visceral Bodywork specialty, or Mayan Abdominal Massage or even Myofascial work will be able to loosen up those tissues. These kinds of bodywork were developed to treat these kinds of problems. And they work.
I hope you get a chance to try especially Visceral or Abdominal bodywork.
And, you yourself, with a gentle touch, can also loosen the tissues. Hold a tender or painful spot with a pressure that does not add pain. Hold and breathe into that spot. Gently, breathing calmly like you would as you held a newborn, gently explore the area around the painful spot. Breathe abundantly into the entire area; you are increasing local circulation too. That will help. Stay with it for 10-15 minutes. You may find that it changes. The tissue will be changed, for the better, as long as the pressure is right for you.
I wish you the best in your recovery.
---