Castor Oil Packs
Posted by Gabbie (Massachusetts) on 04/24/2022


I was having pain from what I believed to be adhesions after abdominal surgery. A knowledgeable friend advised me to simply rub organic castor oil over the places that were sore. It only took a couple of days before the pain was gone. Anytime I feel any twinges of pain there, I rub the oil on again and the pain is gone. Pretty simple and very effective!
---
Castor Oil Packs
Posted by Beverly (OH) on 03/28/2021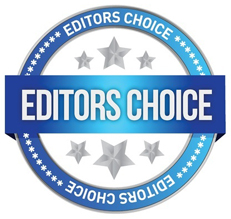 My husband was plagued with adhesions following abdominal surgery and after the second adhesion surgery, I did the research. Found that exposing the body's tissues to air causes a stickiness that grows over the tissues. It eventually causes the tissues to stick together and malfunction.
A lady in Canada described using castor oil packs to dissolve her adhesions. I used her method on my husband's abdomen daily for 4 months. He enjoyed an hour afternoon nap with the pack in place. After 4 months, he wanted to take a break to see if that was enough to dissolve the adhesions. Apparently, it was because they never returned. The packs also softened the skin tissue where the surgical incision was.
Please use high quality organic castor oil and organic cotton or wool cloth to make the packs because the chemicals in nonorganic products will enter the body and can interfere with the dissolving action of the adhesions.
---
Castor Oil Packs
Posted by Charity (faithville, Us) on 03/28/2020


Castor oil is nicknamed, Palm of Christ. I used a ton of it on my liver after I had 30 hepatic liver cysts removed that had over 1.5 liters of water in them. A week after that horrible surgery they came back larger. Excruciating pain levels, from 2010 to 2018 when they got healed . I got relief with castor oil . I would just rub it on and put on a t shirt and then put more on and more and more and more . I added a rice pack heated in microwave to drive it down into my tissues. I prayed a lot and thought I might die. I worshipped a lot and one time I heard God say to strike the arrows to the ground. I did strike them, like winning a war and then I had my turnaround. It was still daily keeping my thoughts under control but after that night I didn't need to use castor oil again for pain control. I also used serrapeptaise by docs best, for 3 months I think right before my turn around. You may not be able to use it because it eats stuff in the body. Like the outer coating on viruses and scar tissues. I used charcoal too and there is a book you might glean from called RX charcoal.....I learned a lot in that book. A friend gave me a quart jar of it and boy is it and castor oil some messy stuff but amazing. May you find yourself WELL again. Blessings , Charity
---