Ice Cube
Posted by Gokhals (Ca, Usa) on 10/23/2015 36 posts


Apply an ice cube or two daily on your face until you can no longer bear it.
It tones, de-wrinkles, smoothes, improves circulation, lightens age spots, your skin will be smooth as silk and glow.
Natural, non toxic, and will leave your skin feeling wonderful all day.
---
Kakadu Plum
Posted by Cindy (Toledo, Ohio) on 01/11/2015

Has anyone tried the kakadu plum for age spots? I've been reading about it, but never tried it.
Replied by Marsela
(San Jose, Ca)
03/25/2015

---
Lemon Juice
Posted by Francisca (Zug, Zug, Switzerland) on 01/04/2012

Being 54 I start to have a few liver spots. One of them, right above my knee, the size of a confetti has annoyed me for quite a while as I still like to wear short skirts. I had tried a few things but nothing seemed to work mainly because I didn't feel like making the effort to apply the stuff for any length of time. I would do it a few times and then try something else! As we now live temporarily in a tiny studio and the door to the bathroom is right opposite the fridge I decided to give lemon juice the chance big time! It is maybe now two weeks that I have been doing it and yes, the stain is fading. Every time I go to the bathroom I fetch half a lemon and rub on the stain really well. Tonight I decided to wet a plaster with lemon juice to see whether it goes even faster. A few other stains in other parts of my body aren't going so fast but mainly because they are less easy to reach with winter clothes on. Maybe I tape one as well and see the results.
So, the bottom line is.... Whatever you do be prepared to do it for quite a while and a number of times a day or else it surely won't work! I have a tiny one on one hand and funny enough that one isn't going anywhere, no idea why. It is small and light but I see no changes. Working on the liver with Milk Thistle and so never made any difference! Another thing that seems to work is 2 tbspoons of Grapeseed Oil and 20 drops of Geranium Essential Oil. As you can keep it in a jar and don't need the fridge it is easier to keep in the bathroom but right now I will stick to the lemon juice!
---
Lemon Juice
Posted by Bob (Leawood, Kansas) on 04/05/2009


age spots: the lemon juice absolutely works. I just cut a really small piece off a lemon each day-squeezed/ pressed as much juice as I was able to into a small bowk and rubbed it on my entire face twice a day. Within a week I notice the age spots fading -within 2 weeks they were gone. Now I use it once a day after washing my face just as a preventative measure. Its easy to do and it really works.
Replied by Tinamarie
(Fl)
10/28/2018

Replied by Jay
(Ontario, Canada)
10/31/2018

---
Lemon Juice
Posted by Joyce (Houston, TX) on 09/01/2008


I have found a very simple way to remove freckles and even out skin tone..Before going to bed at night I would take a lemon and rub the cut lemon over clean skin where the freckles are or uneven skin color is..I try to saturate the skin and let it dry I do this every night it is a slow process but after two months almost all the freckles that covered my chest have faded away..If you use it on your face it helps shrink larger pores too Try this on elbows, knees and heels of feet.. It has made my skin look younger and at age 52 many people take me for wbout 10-15 years younger.
Replied by Ching
(Miami Beach, FL)
04/23/2009

Replied by Laura
(Toronto, Ontario)
11/22/2009

Replied by Lizzie
(Birmingham, Alabama)
11/23/2009

Replied by Aquines
(Philadelphia, Pa)
06/06/2011

Replied by Alixr
(Sydney, Australia)
02/12/2012

Replied by Zoraida
(Cayey, Puerto Rico)
03/02/2012

Replied by Kay
(Fl, US)
05/31/2014

Warning

---
Multiple Remedy Success
Posted by In_Owe (CARSON, CA) on 08/12/2008


I have a very sensitive skin. I suffered from acne "infestation" in my teen-age years, and left some marks of tiny craters on my face. In short, my pores are visible to others at a few-feet distance.
I have read most of the articles posted here and other websites about brown spots / melasma / age spot. I have been suffering from this skin disorder due to over sun-exposure which happened more than 10 yrs ago. Like everyone else, I have tried a lot of treatments with the exception of laser cure because I can't afford it. I have NOT stopped looking for the best possible therapy that would help at least fade my blemishes which are very visible on cheeks. I am thankful for all the contributions made in this site, and I have tried few of them. I came across this website in May, and since then, became more EAGER to find possible ways, and cure for my brown spots. Knowing that you are not the only one suffering from this skin disorder somehow made me more hopeful than discourage. I've wanted to write and share something since May, but I waited until there was a visible sign of change on my face. This is the account of my 3 months self-therapy:
Every night (as always), I sleep with a clean face. Since May, I have tried using Organic ACV (with Mother) on my face as my toner. On the first month, I diluted ACV with water and apply the mixture on my face using cotton. During the 1st month, my skin peeled off. For few weeks, my facial skin was so tender because of ACV, that it became a mild sore. To my amazement, the portions of skin that were peeled off remained my true skin color without the brown spot after it got healed (from being tender). When my face got used to the ACV, I stopped diluting it. Every night, I still apply undiluted ACV on my face. My friends who didn't see me for at least 3 months noticed that the brown spots were lighter. I also tried making my own moisturizer using Organic at least 98% Organic Aloe Vera, Vit. E, and few drops of Organic Tea Tree Oil, and Lavander Oil. From time to time, I replace the oils with Jojoba. Orally, I am taking Glutatione which is according to my research is considered the best, and mother of all anti-oxidants. I eat as much as possible organic food, and drink ACV tonic regularly 3x a Day (I use the brand _____). If I could, I avoid eating pork, junk food, and too much processed food. I rather eat room temperature food than have it warmed in microwave.
I am also using Juice Beauty moisturizer with SPF 20 during day time. So far, this is one of the best products I have tried with more than 90% organic ingredients. Sometimes, labels say organic, but the percentage is another thing. (This also applies when I am looking for food label. So, be careful). I put on Bare Escentuals Mineral Foundation/Powder to matte my oily skin. Some researches mentioned that whatever we put or apply on our body, about 60% or more is absorbed by our skin - meaning that's what comes in our body.
For the last three months, my skin and health has improved a lot. I cannot ascribe the improvement to ONLY one thing. I guess it is a combination of all of the above. I am happier with what I see, and feel. I guess there is no short cut to everything good. We just have to be patient. Most of all, we have to have a positive and good mental attitude. The spiritual side of my life helps me a lot in achieving a positive and healthy attitude in life. Remember, what we see on the mirror is just skin deep. The true beauty lies inside us - our soul and spirit.
Replied by Mez
(Brisbane, Australia)
09/23/2011

Replied by Fiona
(Ilford, Essex, England)
10/21/2011

Replied by Dumpster Diva
(Pinehurst, Texas, Usa)
11/14/2011

Replied by Zoraida
(Cayey, Puerto Rico)
03/02/2012

Replied by Scfitmomof2
(San Clemente, Ca)
01/24/2013

Replied by Robin
(Rural, Va)
01/25/2013

Replied by Anon
(Anon)
01/25/2013

Replied by Renee
(El Centro, California)
07/13/2013

Replied by Quiet One
(Usa)
12/21/2014

Jan
(Australia)
01/30/2021

Replied by Penny
(Salem, Oregon)
09/03/2015

Replied by Penny
(Oregon)
09/12/2015

Replied by Penelope (nickname Penny)
(Dallas, Tx.)
07/21/2018

Replied by Penny
(Oregon)
07/21/2018

---
Onion Soaked in ACV, Castor Oil, MSM, Vitamin C
Posted by Aiza (Wash, D.c.) on 04/13/2014


Finally, I had been trying the onion juice with ACV remedy for age spots and after 3 months I did NOT notice ANY improvement. But, the good news is that HERE is what truly worked for me and in ONE week my sunspots are 95% GONE!
#1- I soaked an entire RED onion in ACV (Braggs), this is in a glass jar, and I dab a cotton ball in it and run it over my cheeks when I know I will have free time.
#2- At night before going to bed, I rub castor oil on the sunspots
#3- I am taking MSM 4,000mg and 2,000 Vitamin C.
These THREE combined have FINALLY shown ERADICATION of my sunspots. I wish you all tons of success and know that you are all beautiful inside and out. :)
Replied by Simon Jennings
(Delaware)
04/01/2015

Replied by Aiza
(Virginia)
12/01/2015

---
Selenium
Posted by RB (Somewhere in Europe) on 07/18/2022


Yes, it is true that doctors these days get almost no training in nutrition. And it is true that the earth is deficient in many minerals, including Selenium. However - regardless what anyone says - age spots, liver spots, and or moles are not considered to be symptoms of Selenium deficiency.
Yes, it's also true that people with "Dr." in their names write all kinds of books; especially books on nutrition. Example: the book titled "Dead Doctors Don't Lie" by Dr. Wallace. However what those authors say in their books are nothing but opinions. It is you, the reader, who needs to separate the wheat from the chaff. One of the most challenging tasks of reading books involves sorting through a seemingly endless stream of opinions on pretty much everything.
Sorry, there are no 125 mg (milligram) Selenium tablets that I know of. It's far more likely that each of those tablets contain 125 mcg (microgram) Selenium.
Further, in the last 3 months I've been taking 300 mcg a day of Selenium. But, as to my age spots (a.k.a. sun spots, and moles), this protocol has done nothing for me. Therefore, if you're taking 300 mcg Selenium per day for 3 months for your age spots, liver spots, or moles, you're wasting your money. Ditto for a dose of 200 mcg per day for 3 months.
I hope this will help somebody!
---
Selenium
Posted by Martin (Brisbane) on 07/14/2022


Yes, Dr. Wallach speaks the truth. I took 100 micrograms daily for two months and watch my age spots disappear before my eyes. If I had taken 200 mcg, it may have been faster.
Replied by Dorothy
(texas)
07/17/2022

---
Selenium
Posted by Arn (Kenmore, Wa.) on 02/13/2021 16 posts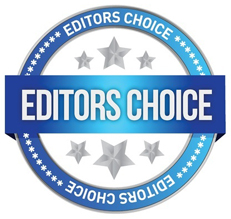 Age spots, liver spots, and moles are usually signs of selenium deficiency. A capsule of selenium, usually 200 mcg, is safe to use daily, with food. The results come pretty quickly. I have seen big hairy moles vanish in a little over a month, dark splotches on the face vanish in days.
BTW, selenium helps prevent skin and breast cancer, and other cancers. And a recent study showed that 250 mcg per liter of blood stops any virus from propagating. Selenium stops covid!
Replied by Madelyn
(Idaho)
02/13/2021

Replied by Gracie
(Nottingham)
02/15/2021

Replied by Sheri
(CA)
01/19/2022

Michael
(New Zealand)
01/19/2022

Replied by Dorothy
(Texas)
04/21/2022

Replied by Dorothy
(USA)
05/30/2022

Michael
(New Zealand)
05/31/2022

---
Selenium
Posted by Judy (Ga, Usa) on 05/10/2014


Age spots: Per Joel Wollack who wrote Dead Doctors Don't Lie, 200-250mcg. selenium daily will erase them. Mine on arms have greatly diminished and I hope to soon see them totally gone.
Replied by Sindee
(San Diego)
07/08/2014

Replied by Nancy Russell
(Pa)
05/31/2015

---
Tanning Bed Skin Damage Remedies
Posted by Jamie (Richmond, Virginia) on 02/24/2013

About a year ago, I began using a tanning bed pretty regularly - I ended up with about 30 sessions in about 4 months. I spent a lot of that time without wearing the goggles out of fear that it would leave a tan line. After about 2 months I began seeing what resembles a tan line from goggles but a nurse practitioner told me it was from having collared eyes. The nurse pract. And an actual dermatologist both said they will be there for life - the NP said the burn was from busted capillaries and the Derm said it was vascular.
*I also began running a lot around this time, and it did snow a lot at first when ran. So the running in the snow may have casued sun damage
IN MORE DETAIL: the burn is just below & between my eyes, with the outline of it resembling the goggles kinda. The inside corners of my eyes are white as can be and never tan now, and my burn is getting worse gradually - more red and bigger, with darker spots popping up. The top corners of my nose between my eyes are the worst spots. Please help!! - I cannot not even focus in conversation now and have developed a stutter/stammer, and my friends think I have ADD b/c I lose focus in conversation ALL THE TIME from wondering if they are staring at my burn. It is causing a lot of insecurty in me but it is warranted since people are in fact looking at the burn when talking to me. And who can blame them - its right around the corners of my eyes.
Any ideas? Would definitely liketo hear from tanning bed users. Surgery, topical treatment, whatever will be helpful would be most appreciated.
Also I have only tried a Garnier Dark Spot Corrector and Olay SPF defense at the recommendation of the Derm. & NP respectively. *The NP and derm. worked at different locations.
Replied by Sassy
(Holbrook, Arizona, Usa)
02/24/2013

Replied by Om
(Hope, Canada, B.c.)
02/25/2013

Replied by Toourlady89
(Ca, Usa)
08/27/2013

---
Wasabi + Iodine
Posted by Was (Abi) on 08/23/2019


Wasabi and iodine for dark spots: I washed, then placed a dab of cheap store bought wasabi paste on the dark spots, 30 minutes later wiped it off and put a drop of 5% Lugol's over the spots and left it to dry. It stings a little. A day or two later the spots peeled off, pink underneath. Some have returned and are getting retreated. I applied wasabi all over my cleaned face. It stung and made my eyes water so I washed it off pretty quick. A day or two later my freckled face exfoliated and looked much lighter colored. I also applied green tea, crushed tomato and fresh aloe vera gel at times through all this, but the wasabi and iodine had the most dramatic effect.
---