Sea Salt in Water
Posted by Liz (Victoria, Australia) on 11/14/2020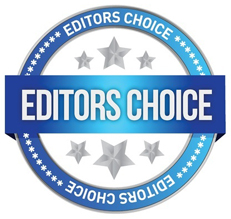 Hi Bill,
I can't thank you enough for getting rid of my excess phlegm.
A few month ago, I had a chest infection and had to take antibiotics for a week, it cleared up the infection but left me with a lot of phlegm that I could not get rid of, I tried everything on Earth Clinic, Hydrogen peroxide, Oregano Oil, Olive Leaf, Turmeric and nothing shifted it until I read your recent post on the Congestive Heart Failure page to ORH, and I tried your 1/2 Teaspoon of Sea Salt, it was amazing......
..."I'm sorry to hear about your oxygen predicament. A while ago I also had problems with gunk in my lungs. I just followed Ted's advice of taking 1/2 tspn Sea Salt every day. Worked like a charm. No more gunk in my lungs. Nada. Taking sea salt reduces all mucus in the lungs, nose etc. And it gives your body many essential trace minerals as well. I'm also aware that many are afraid to take salt -- even the good sea salt -- because they insist that it's bad for the heart. You know where I stand there. I've been taking sea salt for over 10 years and my heart is always 70/110. So if you've got a healthy kidney and healthy intestines, sea salt should be OK as far as I'm concerned."
Luckily I had some Sea Salt in the pantry and within an hour of taking it, my chest felt 50% better. I have now been taking it each day for 4 days and it has gone and I will keep taking it for another week to make sure it has completely gone.
A big Thank You to Bill and Earth Clinic.
---