Vitamin C Megadose
Posted by Teena (Melbourne, Australia) on 07/26/2018 235 posts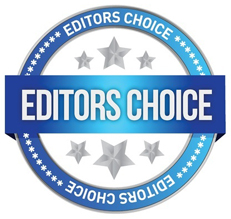 Vitamin c megadose for severe msg sickness:
Sharing my experience with msg toxicity. Easy to narrow down the culprit, the only thing I ate that day was a clear soup with veggies, and a couple of dumplings. Husband was fine, he doesn't really have 'clean' diet. So his poisons are there, doing their long-term damage, but the immediate effects are hidden. Recall thinking this is too tasty to be just pork and spices. That day, nausea, lethargy, head pains. Bed early. Next morning, weakness, nausea, lethargy. Head pain, lower back pain. Concerned about kidneys. I am bedridden. Trying to drink enough water and resting. Think I just need rest. No. My entire four days off work I am ill. Finally forced to go Dr because I am due back at work.
Discussion with doctor, I have msg poisoning, head pain, lower back pain. I am worried about my kidneys. Educate doctor on excitotoxins, Dr says kidneys are fine, how does he know, he hasn't tested my kidneys, but explains no blood in urine, reason for pain is excitotoxins have attacked nerves. I am very relieved my kidneys are ok, and now know I need to restore my nerves. Offers antibiotics for virus, which we agree I don't have, antibiotics don't work for virus, and damage gut, and tells to take Ibuprofen, which damages gut. But he has forced my brain out of it's fog, because I've had to respectfully disagree with him.
Go straight to chemist, select least harmful vitamin c, (sorbitol but at least no aspartame) start chewing tablets in the store. 2000 mg to start. Then 1000 mg an hour. Then every half hour. 2000 mg. I eat them like lollies. It takes a day and a half to see improvement. And another day and half to be 'well'. Bowel tolerance was not reached at this high dose, further confirming depletion.
But the worst part of this poison was the effect it had on my brain, my thinking, which I did not know at the time. The reason I know my brain was affected, clouded? The answer lies in the Taurine and GABA, large containers, bought specifically for their msg neutralising properties, sitting in plain sight on the kitchen bench. I also could not think of the vitamin C, my go to, even though I was out and awaiting delivery. This is the scariest part, if msg can do this amount of damage to brain, nerves, immediately, what extent of damage over one's lifetime?!
Best to all looking for better health.
---