Reader Feedback
Posted by sarah (los angeles, ca) on 02/08/2009

Has anyone else noticed the huge increase in mosquitoes lately in California? I've lived here 10 years and would usually see about 1 single mosquito per summer, now I have one in my apartment at least once a week! Also- they are HUGE...a lot bigger than I remember, even growing up on the east coast. And they seem to be way more aggressive. I've been wondering lately if there's a trend and if could have anything to do with bio-engineered food we are eating or all of the medications in the bloodstream of the gen pop that they are feeding on? Anyways... it's creepy. It's like they keep feeding on you until you wake up ( I will wake up having 5-6 bites from the same mosquitoe who will literally be attacking me in my sleep and they usually can't be shoo'd away that easy. Does vitamin b help? Used to be one of my favorite things about living in LA was the lack of insects as I am really susceptible to them.
Replied by Kay
(Destin, Fl)
09/02/2012

---
Stinging Nettles
Posted by Rodica (Torrance, California) on 08/24/2012


my grandmother use, many years ago, in the garden stinging nettles... put in one bucket this plant, cover with water... and let in garden for 3-4 days... after this you can water flowers, vegies... is a very good help for the plant and kill all bugs... not flowers. I think help... because I used and was a good help for me... rodica
---
Vitamin B
Posted by Phil (Mt Juliet, Tn) on 09/07/2020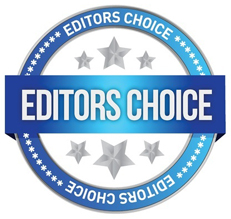 VITAMIN B FOR MOSQUITOES
I used to attract Mosquitoes. I had Banana Trees in Kona with big leaves that held rainwater at the leaf stem. When I went near the trees in the rainy season, they would swarm all around me. I used skin so soft to repel them. That works if you put it on your skin every day. I was told about vitamin B and started taking a full complex of vitamin B, two tablets every day. That stopped the Mosquito bites. Some would swarm near, and occasionally one would land. But no bites. After a while, I reduced to one tablet every day. I went about ten years without one bite taking complete vitamin B every day. The only exception was when I was moving recently, I received a mosquito bite before I moved, and after I moved, I received a second bite. Vitamin B is a stress vitamin, and the move was more stressful for me.
Our granddaughter came to Hawaii once a year during the summer, and immediately she was attacked around the Banana plants. We gave her two vitamin B a day for three days. After that, we reduced it to one pill per day. She wasn't bothered again until she went home to Tennessee. After a few bites at home, she started taking vitamin B, successfully deterring Mosquitos.
I know a few tests that have been made discounting the effect. It has worked for me. Good luck.
Replied by Michael
(New Zealand)
09/07/2020

Snowfox
(London)
09/12/2020

Bessiebearse
(Camp Hill, Pa.)
09/12/2020

Replied by
Anita
(Outside U.S./Canada)
09/13/2020
8 posts

---
White Vinegar
Posted by Sabita (Florida ) on 03/17/2022


Hi Trista, that's wonderful that cucumber worked on your daughter's mosquito bites. I keep a small spray bottle of white vinegar in my purse to use on mosquito bites. Very effective also.
Replied by
Pam E.
(South-Western California)
09/26/2022
98 posts

---