Stinging Nettles
Posted by Rodica (Torrance, California) on 08/24/2012


my grandmother use, many years ago, in the garden stinging nettles... put in one bucket this plant, cover with water... and let in garden for 3-4 days... after this you can water flowers, vegies... is a very good help for the plant and kill all bugs... not flowers. I think help... because I used and was a good help for me... rodica
---
Vitamin B
Posted by Phil (Mt Juliet, Tn) on 09/07/2020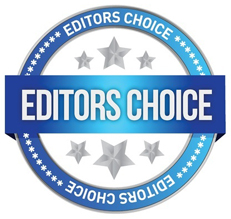 VITAMIN B FOR MOSQUITOES
I used to attract Mosquitoes. I had Banana Trees in Kona with big leaves that held rainwater at the leaf stem. When I went near the trees in the rainy season, they would swarm all around me. I used skin so soft to repel them. That works if you put it on your skin every day. I was told about vitamin B and started taking a full complex of vitamin B, two tablets every day. That stopped the Mosquito bites. Some would swarm near, and occasionally one would land. But no bites. After a while, I reduced to one tablet every day. I went about ten years without one bite taking complete vitamin B every day. The only exception was when I was moving recently, I received a mosquito bite before I moved, and after I moved, I received a second bite. Vitamin B is a stress vitamin, and the move was more stressful for me.
Our granddaughter came to Hawaii once a year during the summer, and immediately she was attacked around the Banana plants. We gave her two vitamin B a day for three days. After that, we reduced it to one pill per day. She wasn't bothered again until she went home to Tennessee. After a few bites at home, she started taking vitamin B, successfully deterring Mosquitos.
I know a few tests that have been made discounting the effect. It has worked for me. Good luck.
Replied by Michael
(New Zealand)
09/07/2020

Snowfox
(London)
09/12/2020

Bessiebearse
(Camp Hill, Pa.)
09/12/2020

Replied by
Anita
(Outside U.S./Canada)
09/13/2020
8 posts

---