Apple Cider Vinegar
Posted by Marthanyc (Nyc, Us) on 01/05/2012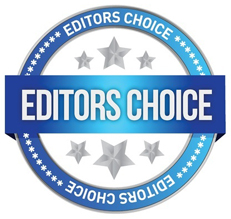 I have been drinking ACV (a couple TBS diluted in water) a few times a day for about 10 days. I am hoping to alkalize my body and lose weight. I haven't seen any weight loss yet but I have noticed that my complexion is clearer and the enlarged pores on my nose are getting smaller. In fact, today I noticed that the little bits of solidified oil that previously sat inside the pores were all sticking out of my skin. My nose looked a little like a porcupine. So I kind of scraped the tiny oily "sticks" off. It was like my pores had just expelled their contents on their own. After I cleaned all that stuff away, I could see that my pores were noticeably smaller than they had been in decades (I am 42). It was not something I was trying to do or an effect that I was looking for, so you know it had to be pretty real and dramatic for me to notice this anyway.
I would not bother to put ACV on my face. It's acidic until you metabolize it and then it has positive effects. Not sure I want to put acid on my face. But the alkalizing effects of having it course throughout your system once you digest it definitely affect and improve your skin.
---
Apple Cider Vinegar
Posted by Reeses (Hays, Kansas) on 04/12/2010


I tried the ACV, and it worked pretty well. I washed with an all natural soap at night then applied the acv, then in the morning I would wash my face again then moisturize. It didn't completely shrink them yet but they are a ton smaller than before!!!
---
Apple Cider Vinegar
Posted by Suzie (BSB, Brunei) on 07/15/2009


Dear all,
I have read user comments raving usage of ACV for face pores. I happen to have a bottle in fridge and decided to give it a go treating the visible pores on my T ZOne area (Forehead, Nose, Sides of Nose). No doubt that my skin feels softer this morning but my pores were SO VISIBLE and now it upsets me wondering what have gone wrong.
As for my application, I apply it directly to my wet face after cleansing, followed by a blackhead solution (T zone area), and then a whitening essence for whole face, then lastly a moisturiser.
I am wondering if this is only a short term effect. Whats the cause of this unwanted result? Does anyone out there had experienced the same thing? Please kindly share/ advise.
Replied by Tim
(LA, CA)
07/16/2009

Replied by Tas
(Sharjah, United Arab Emirates)
01/27/2010

Replied by Houston
(Houston, Tx)
07/06/2010

Replied by Pitakid
(Phoenix, Az)
06/13/2011

Replied by Sunvalleygirl
(Vancouver, Bc)
12/01/2011

Replied by Nurse
(Indianapolis, In)
03/21/2012

Replied by Howol
(Bc, Canada)
10/16/2013

Replied by Donna M
(Missouri)
10/20/2016

Replied by Metta
(Jakarta, Indonesia)
11/22/2018

---
Replied by Meli
(Florida)
05/10/2013

Apple Cider Vinegar
Posted by Dixie (NYC) on 02/07/2007


Hi, I found this site and am amazed by what I am reading. My mother always told a story of how in the thirties, my uncle was a little boy and desperately ill. The doctors could not figure out what was wrong or how to help him and finally told my grandparents to prepare for the worst. Apparently all he kept asking for was vinegar (my mom never specified if it was ACV) and when things looked really bleak, they decided to let him have it since he never stopped asking for it and since there was no real reason to deny him, however bizarre it seemed to give it to him. He apparently struggled to drink it, but got through a whole bottle in a few hours despite his weakness. The fever suddenly broke and he fully recovered, and to this day no one in my family really understood how. Now I'm getting a clue as to why! So, I thought I would try the honey/water/AVC drink three times a day- today is day 5 and while I didn't see any real weight loss until today, today my jeans are suddenly loose! Also been using it as a toner and guess what! No trip to the dermo like I planned because my pores are getting smaller on their own! Depression doing a lot better too - though the jury is still out on that since today I was a bit down after a few up days - will check back in and let everyone know- but WOW! I'm amazed! My little uncle was really on to something, clearly!
Replied by Judith
(Brighton, Ont, Canada)
06/25/2008

Replied by Eny
(Orlando, Florida)
08/18/2008

Replied by Andrea
(Selden, NY)
10/07/2008

Replied by Navae
(Portland, OR)
02/04/2009

Replied by Terryberry
(La Mirada, California)
06/13/2009

Replied by Rasha
(Pune, Maharashtra, India)
08/05/2011

---
Baking Soda
Posted by Tara (Las Vegas) on 12/07/2006


Washing with baking soda twice a day is an inexpensive way to clean out and minimize the appearance of large pores. Splash warm water on the face and lighty exfoliate with a substantial amount of baking soda. By the second washing, one will see a noticable difference! I began doing this at the age of 21 and I have not bought a facial cleanser since. I am 26 years old. I always get compliments on my complexion and some believe I am wearing foundation when I am not!
Replied by Beth
(The Woodlands, Texas, USA)
07/01/2008

Replied by Lucy
(Anacortes, Washington)
08/04/2008

---
Coconut Oil
Posted by Sandy (Bangalore, India) on 11/29/2007


Shrink Large facial pores: I drink coconut oil 2 teaspoons in the morning with my breakfast, and my facial open pores have shrunk completely. Sometimes I drink 2 teaspoons in the morning with breakast, and 2 teaspoons in the afternoon with my lunch.
Replied by Treva
(Springfield, La)
10/25/2009

Replied by Shishir
(Bharuch, India)
11/08/2014

---
Frankincense Oil
Posted by Vicki (Ms) on 06/17/2017


Large pores:
Another good remedy for the skin is Frankincense oil. It smooths out the skin and helps with discolorations. It doesn't work overnight but you will see good results the first time. It also tones the jawline. It tones the skin around the eyes too. I don't dilute it with a carrier oil but you might want to until you know if you are sensitive or not.
I use apple cider vinegar and baking soda on my large pores and I have found that to help. If you enjoy the essential oils, other great oils for your skin are sandalwood, helichrysum, and neroli. Argan oil is also good for skin and hair.
---
Lemon Juice
Posted by Joyce (Houston, TX) on 09/01/2008


I have found a very simple way to remove freckles and even out skin tone..Before going to bed at night I would take a lemon and rub the cut lemon over clean skin where the freckles are or uneven skin color is..I try to saturate the skin and let it dry I do this every night it is a slow process but after two months almost all the freckles that covered my chest have faded away..If you use it on your face it helps shrink larger pores too Try this on elbows, knees and heels of feet.. It has made my skin look younger and at age 52 many people take me for wbout 10-15 years younger.
Replied by Cass
(Phoenix, AZ)
01/31/2009

Warning

Replied by Jessica
(Ottawa, ON)
04/18/2009

Replied by Dianna
(Austin, Tx)
04/19/2009

Warning

---
Pure Shea Butter
Posted by Diana (Vinings, GA) on 01/06/2008


I have been using pure shea butter on my hands and cracked feet since the weather turned cool. I also apply it around my nose to help cracked, peeling skin from contact dermatitis. It is one of the few moisturizers that doesn't aggravate the condition! Well, recently I ran out of my expensive Q10 face cream and decided, it being winter and my skin being dry, that I would use the shea butter on the rest of my face. So I took about a dime size from the container and rubbed it in my palms, (it is solid and needs to be "melted") and then massaged it into my skin. The next day I noticed that my pores were visibly smaller! I have continued to do this each night to see what happens.. I wake up in the morning with my face glowing and it is not my imagination, my pores are smaller. I really massage the butter into my skin with small circular movements -- my face gets a little red from the increase of circulation from the massage. I am not sure I can keep using shea butter in hot summer months (too oily) but certainly during cool weather! My bottle of shea butter cost about $4.00. I will let you know if my forehead creases disappear. So far, the lines around my eyes are less noticeable, but no such luck on the forehead!
---
Sour Cream
Posted by Maggie (Chicago, IL) on 03/19/2009

Large pores: Has anyone tried using sour cream to shrink enlarged pores? I've heard this is a popular remedy used by Russian women in the 50's used like a mask.
Replied by
Joyce
(Joelton, Tn)
03/19/2009
509 posts
---
Ted's Remedy Reader Feedback
Posted by Boris (Vancouver, Canada) on 11/15/2006


My staph problem is clearing up with a topical application of clindoxyl, however I did want to comment on Ted's suggestion of zinc and manganese supplements for oily skin. Oily skin can help create conditions for stubborn bacterial infections for the bacteria feeds off all that excess sebum. Prior to Ted's suggestion I had been supplementing with 75mg of zinc gluconate with 10mg of tin oxide for about a month with perhaps the result of clearing up seborrheic dermatitis around my nose, eyebrows and ear folds. I still had very oily skin on my face and scalp though. As was recommended, I've been supplementing with a cup of soy milk along with 50mg of chelated manganese for six days now and my face is noticeably less oily. I've also been taking in 150mg of flax lignan, which I've read also helps. At any rate, something here is working. I'll continue to supplement with the manganese for another week, as per Ted's suggestion. Perhaps this info could be cross-posted to the acne page as well. Thank you!
EC: Click here to read Ted's recommendation to Boris on the MRSA cures page.
---
Vitamin B Complex
Posted by Arlan (Midland, MI) on 11/07/2008


I became alarmed as my pores seemed to get bigger and bigger, accompanied with oily/dry skin....I took injections of b complex (available at a farm supply) and within a matter of 2 weeks my skin looked much better.
Replied by Cass
(Mt. Sterling, OH)
07/30/2009

Replied by Lita209
(Sanford, Fl)
09/23/2009

Replied by Tee
(Chicago, Il)
09/23/2009

Replied by Jill
(Gold Coast, Australia)
09/24/2009

Replied by Tee
(Chicago, Il)
09/24/2009

---