Cayenne
Posted by Cheryl (Bakersfield, California) on 02/01/2009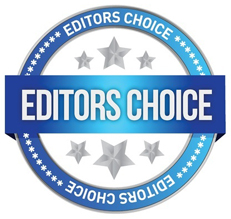 Kidney help
Years ago, in 1998 my son was sent home from the hospital, on a friday, after one week, with a very swollen abdomen and swelling in his ankles. He has had a disease called Nephrotic Syndrome since he was fifteen, and he was then twenty-four. At that time he had been hospitalized over forty times for this awful disease. This hospital that had had him for a patient for nearly ten years, lost his medical file! So my son told this new doctor that when he is in a swollen state that Lasix in pill form will not make him urinate. He told him that the only treatment that would get the fluid off of him at that point was lasix given intraveinously.
Well, the doctor refused and kept on trying to give him pills. When I told the patient advocate about the problem the doctor sent my son home the next day with about two gallons of excess water still inside him. He could not urinate more than an inch of urine containing blood and pus. Well, I made him a bed on my couch and tried to make him as comfortable as I could. I knew that it would be nearly impossible to find a kidney specialist on the weekend. So I went into my bedroom and closed the door and laid across my bed and cried and cried. And then I remembered something I had read in a little book titled: '10 Top Herbs to cure big diseases' It said that cayenne pepper unblocks any blockage!
So I thought to myself it is worth a try. I looked in my kitchen cabinet and I had it in my spices. I thought I would put some in soup, and then I told myself 'No' because that is just more liquid in him he doesn't need right now. So I dumped out some big capsules and filled up four or five of them. I gave them to my son and within a four hour period, he urinated three long times! After that his pills kicked in and began working! He remained in remission for about eight years but it always flares up when he gets a cold or flu, or under to much stress.
I hope this helps.
---