Alkalize With Baking Soda
Posted by Jan (Australia) on 05/21/2020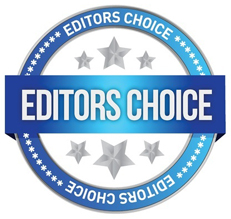 I accidentally cured my Catarrh which I had had from childhood.
I am now 75 and it happened 5 years ago. I had a very bad UTI and nothing fixed it until I read to take Bicarbonate of Soda. I took 1/2 teaspoon 3 times a day for 2 days and that fixed the UTI but 2 weeks later I felt the mucus moving from the back of my throat. Since then I have had no more problems but I think the Bicarbonate of Soda fixed the PH of the body and this is why it has gone the body fixed itself as the PH of my body is not sitting on 7. I don't recommend taking that much Bi Carb at once, but if you can get your pH to 7 the body should fix itself.
---
Apple Cider Vinegar
Posted by Karl (Queensland, Australia) on 06/26/2011

Would apple cider vinegar be good for catarrh?
Replied by Caroline
(Hertfordshire, Uk)
02/28/2015

Replied by Shannon
(Forster, Nsw)
01/19/2016

Replied by Caroline
(Stevenage)
02/05/2016

---
Apple Cider Vinegar, Turmeric, Vitamin C
Posted by Brian (Vancouver) on 09/22/2016


For catarrh, I take 2 tablespoons of organic Apple Cider vinegar, get the unfiltered vinegar, the Mother as they call it, add 1 tsp of tumeric powder and 6-8 ounces of water and drink it fast with a 500mg vitamin C tablet and you are good to go, it tastes not bad and is easy to drink first thing in the morning
---
Flu Vaccine and Catarrh
Posted by David L. (R.C.T) on 09/29/2019

Does having the flu jab make the condition worse, or is that I think it does. I inhale Vick vapour to clear my airways down to my chest, but it's not a long term solution.
Replied by Anon
(USA)
10/02/2019

---
Molasses and Gin
Posted by Annette Manders (Waco, Tx) on 06/04/2017

Molasses and gin for excessive mucous
I came across a reference to these two ingredients as a cure for catarrh. (from the late 1800's). Ever heard of this?
---
Vitamin C, pH Balancing
Posted by Laverne (USA) on 07/18/2007


Hi Ted. I have been given this very useful website address and have found it most informative. I do need a little more help though as I am unable to find what I am looking for. I appear to have a problem with catarrh. This is not a cold as such but is basically a very persistent intermittent runny nose. I have to blow or wipe my nose several times a day, especially when eating or sometimes nervous. I very rarely get colds or flu so I am not sure how to treat this. It is very annoying and I would love to fine the right treatment to put an end to this for ever. I look forward to receiving some very useful advise on remedies.
Replied by
Ted
(Bangkok, Thailand)
385 posts
Replied by Jackie
(London, Uk)
03/15/2014

Replied by
Ted
(Bangkok, Thailand)
03/16/2014
385 posts
Replied by Renee
(Cheshire)
09/23/2016

Replied by Altaf
(Oman)
05/28/2017

---