Vitamin B6
Posted by Julie (Crystal River, FL) on 08/31/2019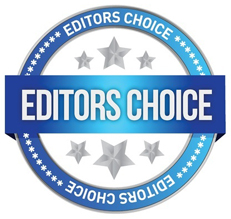 I started to have a very painful wrist from repetitive motion in my right wrist and I am right handed. Had a lot of animals to care for so this really bad. Heard of B6 and didn't believe it could be that simple, but it was. Now I take a multi B and only have problems if I discontinue them. Took straight B6 at the start.
---
Vitamin D
Posted by Heidi H. (United States) on 07/18/2019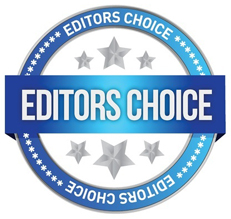 Carpal tunnel pain has its origin in low vitamin D.
If you don't get enough sun hours you will be low on Vitamin D and that causes carpal tunnel pain and could also increase the risk of breast cancer. Dr. Raimund von Helden in Germany has done for years intensive research on low levels of vitamin D and the side effects.
Germany doesn't have many sun hours therefore the body cannot produce enough vitamin d by sun shine. Dr. von Helden has written many books about the connection of breast cancer, carpal tunnel syndrome and low levels of vitamin d.
I myself have suffered from carpal tunnel pain. The remedy: take 10,000 units Vitamin d together with 1 tablet of vitamin K2 MK 7. I use these 2 supplements once a day as long as needed. The pain goes away almost immediately. However, when you have pain, then you are way low on Vitamin D and you need to fill up your bodily reservoirs. Constant low level of vitamin D can lead also to breast cancer. Dr. Von Helden has done a lot of research. When you are low on Vitamin D you need to get up your levels. When my wrists are hurting, I take vitamin D in higher amounts for a couple weeks daily to bring up my level. In the winter I need to take much more than in the summer. Your doctor can find out your vitamin D level with a blood test. You can fill up your vitamin D level in a few days or weeks depending how much you take.
I personally recommend not to exceed 10,000 IU per day. I have taken higher dosages but it doesn't bring more benefits. Don't forget to take one vitamin K2 MK 7.
---
Wrist Supports
Posted by Mama To Many (Tennessee, Usa) on 03/05/2016


I have dealt with carpal tunnel pain here and there over the years. Pregnancy and holding babies would affect it but it was never really bad.
In recent years I have used a laptop computer instead of a desktop and the carpal tunnel was becoming more noticeable. If I used the computer much during the day I would have pain in the evening or the next day.
I realized that with the laptop, I type and my wrists are resting right on the hard computer. (With a desktop I am positioned better and my wrists aren't touching anything.)
I looked for something to put on the computer to cushion my wrists but didn't find anything that looked like it would work. I ended up buying wrist braces that I use if I am going to use my laptop. This has completely solved my problem. If I am good about using the wrist supports (which cushion my wrists as well as stabilizing them) I do not have any trouble with carpal tunnel. If I get lazy about it I start to notice some nerve pain.
I do not have to wear the braces all day or when I am sleeping, or even when I am using a desktop computer. Just when I am using my laptop.
~Mama to Many~
---
Wrist Supports
Posted by Robert (Huntsville, Al) on 03/12/2011


At the drug store you can buy an arm brace for carpal tunnel. It doesn't look like it would do anything, but if worn for a few weeks it does. Cured my wife... And it was so simple.
---
Zapper
Posted by Lori (Tryon, Nc USA) on 10/05/2010

Zapper with Orgone—I've battled with carpal tunnel with years and had the nerve tests done and was severe on right from "computer syndrome" and fairly severe on left side due to a horse accident and shoulder/nerve damage from above. I had used it all, creams, ointments, pills, chiropractors, homeopathic remedies, even narcotics I take for my shoulder when it is acute, did not help this pain. Finally I realized the cure had been in my house for quite a while and one morning when I could not sleep and was in tears I wondered "Maybe my zapper would work" and put it on top my hand and secured it with my elastic tennis band so both copper electrodes were on it. Bingo! Within 5 minutes from acute pain to slight tingling. I can even type when it hurts bad as long as the zapper has a strong battery (like I am now) and move my fingers well enough and pain free, I "googled" the brand zapper I had and added "carpal tunnel" and sure enough, it came up as one of the things it could cure. Now maybe if I would stay off the computer it would be cured, , , nah, , will use it to keep it under control tho'!! My mom called me to tell me she had to run my father to the Dr. The other day and it turned out he had carpal tunnel and he got the standard "not much we can do, take some Tylenol and Motrin" and I ordered one for him and sent it so looking fwd to see how he makes out because they think everything I do is "voodoo" but he's desperate for relief so I'm hoping it works for him as well as me. He is 82 and a very unhappy camper in this pain, otherwise he would not even listen to my ideas lol! Hope this post helps someone, , it worked for me but I know not everything works for everyone, , , by the way I do not sell or know anyone that sells zappers aside from retail websites which I have to use to buy myself. Good Luck all you wrist sufferers!! I know your pain!!
Replied by Kay
(In The Valley, Ca)
10/06/2010

Replied by Maria
(Gippsland, Australia)
10/06/2010

---