Essential Oils
Posted by Julie (Melbourne) on 12/05/2016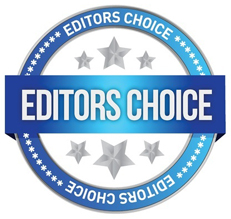 Lavender Essential Oil for Bruising and Impact Injuries
A few years ago, friend told me that a large ceramic water urn fell off a table onto her big toe. It immediately started to change colour and the pain was incredible. Someone had a bottle of lavender essential oil with him and told her to apply that straight away. She placed it all over and under her toe and shortly the colour started to return to normal and the pain receded. She had no bruising and no more pain!
Shortly after, I seriously jammed my finger, right on the nail. It was already turning blue when I applied lavender oil and to my delight, the pain receded and instead of the whole nail being blue, I had one spot about the size of a pin-head. I applied the oil three times during that day only. There was no pain or pressure on the finger at all after the first application.
One day, I was talking with a friend and we heard a bang and a heavy metal door had slammed on her 10 year-old daughter's finger. She was in a great deal of pain and was crying bitterly, hardly able to breath. I asked her and her mum if they would mind if I put some lavender oil on it. They happily agreed. It is so good, I carry it in my handbag wherever I go. I took out my little bottle and I applied it all around the impact site, top and bottom. It was already blue but within a few minutes she said it was feeling a lot better and off she went to play with the other children. That afternoon, before I left, I put some more on it and by that time, it wasn't blue and she smiled as she said it wasn't hurting any more.
I have read the comments on lavender oil causing breast enlargement in young boys, but I also read opposing comments that pointed out that this came from bad science and assumptions and therefore not a sound enough reason to "throw out the baby with the bathwater", in this case, the Godsend, lavender essential oil.
I have used it also for burns from boiling water, steam, oven trays, hot cast iron pans, etc. Each time it has removed the pain and prevented blisters or removed those which had already formed.
It is truly amazing!!!
---