Acne Inversa Remedies  
Posted by Jennifer (United States) on 01/26/2014

I have been suffering from self diagnosed acne inversa for 20yrs. At this point I am so desperate for it to be all over with. I just recently had a flare up under my right arm and have several holes where the infection came out of. One of them is an open area that looks like I was stabbed. It's the largest I've ever had. Under my left arm I have been "leaking" for the past four months after a flare up. Funny thing about my last flare up was that when the boil finally busted- after a bath with epsom salt- it seemed like all of my affected areas started to leak at the same time. My other arm pit began leaking more the areas on my abdomen began to weep as well. I would like to know what can I do to close the holes and help myself heal. I have been doing alot of research and have a beginning regimen prepared but feel that I have to heal from these last flare ups to begin it. Please help!!! I don't know how much more I can take.
Replied by Nanowriter
Hotspot, Texas
01/27/2014

Replied by Louwrence
Rustenburg, South Africa
01/27/2014

---
Aloe Vera Gel  
Posted by Jack (New York City, NY) on 12/02/2007


I had bad acne on my outer thighs and butt. Tried all different scrubs and creams but they were never fully effective. Cleaning with which hazel and then putting Aloe Vera gel on my skin has cleared it all up! It has taken a few weeks, but I can visibly see a difference and I'm not getting any new pimples. The Aloe Vera gel (100% with no coloring) has also reduced the redness on my face - it's great stuff!
---
Apple Cider Vinegar  
Posted by Edith (Ventura, California) on 07/13/2012


Organic ACV used as an allover toner after showering worked for my boyfriend. He is 45 and has had incurable cystic acne on his back and bottom since he was 12. The cysts were very large, purplish, and would explode and leave painful, weeping, wounds. After two weeks of ACV application, and drinking three tablespoons per day, his acne completely disappeared. I think that it was the topical application that helped him the most. Thank you to everyone who posted information about ACV--it has really helped a lot.
Replied by Sandi
Wichita, Kansas City
12/07/2014

Replied by Ondine
California
12/11/2014

Replied by Sandi
Wichita, Kansas City
12/26/2014

---
Posted by Sophie (Dayton, Ohio, Usa) on 02/01/2012


I've had body acne and also folliculitus on my legs. The thing that helped me the most was taking weekly baths with ACV. I use just the regular grocery store kind, and I use about 4 cups in warm bath water. I soak until the water gets cold. Sometimes I add 2 cups of epsom salt if I have it around. In the begining I was taking the baths two to three times a week until the acne cleared up, now just once a week for maintainence. The baths also help prevent/eliminate shaving bumps.
---
Posted by Vanessa (Clovis, Ca) on 07/29/2011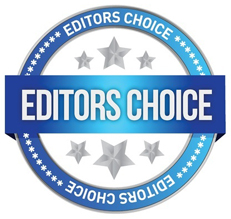 Have had acne since early teens and I'm now 22 and have tried EVERYTHING! I saw all of these post about ACV and decided to try it. I've been on it for about 3 weeks and have seen a really big difference in my shin. My chest is completely clear and back 90% better. Face 99% better! :)
I can't drink ACV with water, it's horrible! So I've been just taking a measuring spoon 1 tablespoon of the ACV one in the morning and one at night and having a glass of water in my other hand and gulp the ACV first then quickly drink glass of water right after.
I've also been using ACV on a cotton ball each night as a toner on my face chest and back and sleep on it and shower in the morning. It has worked wonders. I will use this tool for the rest of my life! :)
---
Apple Cider Vinegar, Tea Tree Oil  
Posted by Misty (Somewhere, Indiana, Usa) on 07/16/2011


Another "yea" for ACV/TTO. My favorite method of application is to soak some cotton in vinegar (the pasteurized cheap stuff works), then add 1-3 drops tea tree oil. I then use tape or an adhesive bandage to stick the cotton over the acne sore. I leave it there for hours. Even new pimples can disappear (or at least significantly shrink) in less than a day using this method.
Warning: I advise using this method only on non-sensitive areas. If you experience painful burning, this may not be the right method for you. The area will be a little red, especially if you use a larger piece of cotton than is your pimple.
---
Posted by Lor (Greensboro, Nc) on 05/31/2010


Backne Treatment/Cure
My son is only 14 and was suffering from Backne(acne on the back) for about a year. It was getting worse from sweaty sports and it got to be that he would not remove his shirt so I could examine it. When he finally agreed I was sad b/c he was young and already suffering with body issues.
I went to work investigating and trying different products. I read about a TX of Apple Cider Vinegar and Tea Tree oil.
He started treating himself by GENTLE washing with acne face wash and DRYING of back (no scrubbing or harsh cleaners). He then uses Stridex pad to further clean. He then dabs on Tea Tree oil with a cotton square and then dabs on Apple Cider Vinegar with a clean square.
The results are amazing. He does this at least once a day and often twice during sports or when needed. He is very impressed by the results and I am thrilled by the all natural ingredients and expense $10 for a bottle of TTO and $2 for a quart of ACV. He has been doing this for 6 months now.
The one caveot is the smell of the TTO. It really stinks. You will get used to it so dont be afraid. Also it will dissapate after 20 minutes. My son usually goes with out his shirt for 20 minutes and no one has commented on any smell so he is happy.
He has classmates that are on all kinds of medicine and tx from dermatologist and still dont have the kind of results that we have had.
---
Borax  
Posted by Gizmo (Springfield, Mo) on 08/17/2012


I had tried practically EVERYTHING to try to rid myself of acne on my legs and buttocks. I had a lot of tiny pimples and large red ones. It was embarassing and made me self-conscious. I stumbled across an article about the therapeutic benefits of ocean water and clearing up complexion. I decided to experiment and purchased Sea Salt (made from evaporated sea water) and Tea Tree Oil. I mixed 1/4 cup of salt and 1/4 tsp of Tea Tree Oil in a spray bottle with hot water.
When I take a shower, I use a bit of 20 Mule Team Borax (the kind in the laundry detergent aisle) and wash my acne prone areas with this. After I dry off, I spray the sea salt/tea tree oil mixture on my buttocks/thigh area and leave it on there for the rest of the day. I work from home so I was also reapplying the mist 2-3 times a day.
Sea salt will draw out the impurities from your skin so expect your acne to get a bit worse before you see results. After 4 days, there was a remarkable difference! I'm on day 7 and my little zits are all gone and I only have a few red ones left which have greatly reduced in size and redness. It will sting a bit but it is bearable. I've read it takes longer to have clear skin in that particular area so you will need to be patient. I had tried the apple cider vinegar, coconut oil, Witch hazel, exfoliating and borax alone before trying the sea salt and although it helped, I was still not happy.
I expect after another week, I will have perfect skin again! Good luck!
---
Posted by Maria (Syracuse, Ny) on 09/08/2011


I have tried some of the remedies on the Earth Clinic site for bacne. I have had bacne my whole adult life. After using the 20 Mule team Borax on a back brush every morning in the shower my back is clear of acne! It did take about 2 months for it to clear up. I am so glad to have found this site. I love how my back looks now.
---
Posted by Rachel (Montclair, NJ) on 12/21/2008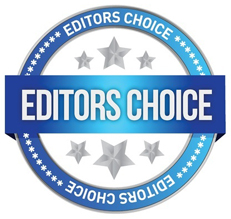 Borax instead of soap: After reading all of the information about borax on the earthclinic website, I decided to experiment with it. I started using borax in place of the liquid bodywash that I normally used in the shower. I have always had breakouts on my chest and back and have tried everything (acne creams, soaps, kits for problem skin, alcohol, changing laundry detergent) and never had any lasting success keeping my skin clear from breakouts. Well let me tell you, since I started using the borax to wash myself with, my skin is COMPLETELY CLEAR! I've been using the borax now for about two months straight and will never go back to bodywash. I also started using it on my face and I will no longer buy facial cleansers again since the borax works so well. I still do use regular shampoo. I tried using just borax to wash my hair and the first day my hair looked great but the following two days my hair looked terrible. I now add a small handful of borax to my shampoo and use that with very good results. It is winter in NJ right now and usually I have a lot of static in my hair, but the borax seems to be counteracting that. I attribute the lack of static to the borax as that is the only different thing I am doing.
One last thing, the borax that I am using is the stuff you can get in the laundry aisle--20 Mule team borax. I love using borax and I love the Earthclinic website!
EC: Read more about borax here: http://www.earthclinic.com/remedies/borax.html
Replied by Pam
Garner, NC
02/20/2009

Replied by Citygirl27
Richardson, Tx, Usa
10/11/2012

---
Clay Mask  
Posted by Mary (Dallas, Tx, Usa) on 02/01/2012


I have suffered from pimples on my back and buttocks for most of my adult life. What I've found to be very helpful is to use a clay mask regularly - 1 to 2 times a week on the problem areas. I've even left it on over night.
Mint julep mask is very good for this.
Another tip: ladies, change your bra daily, I noticed I was getting breakouts in the area where my bra straps were - on the shoulder blades. I believe the sweat and dirt buildup on the straps contributes to the problem.
Make sure you are not constipated either, it will exacerbate the problem.
Replied by Francisca
Zug, Switzerland
02/02/2012

---
Coconut Oil  
Posted by Braveheart (Vancouver, Bc) on 05/28/2013


For Body Acne, put organic coconut oil all over your body and pick off any black specs that come out of your pores. Look closely you will see them. Some call it morgellons but I think it is a parasitic fungus everyone has but it affects others differently or not at all. Once we started getting them out of my whole family, all our acne/bumps/rashes started to go away.
---
Dietary Changes  
Posted by Toriterese (Madison, Wi ) on 08/25/2010

I've wondered about dietary changes for chest acne. I have done alot of changes to address my facial acne, and have noticed a direct link to dairy and facial acne. Any suggestion what chest acne would be? I've refined my diet pretty well... Can't figure this one out.
Replied by Louis
Sydney, Australia
09/02/2010

Replied by Dnkjn
Berks, Pa
09/02/2012

Replied by Citygirl27
Richardson, Tx, Usa
10/11/2012

---
Posted by V (Toronto, Canada) on 02/01/2008


Changing my diet cured my back acne after about 12 years of suffering. It was pretty bad, especially in winter, occasionally I had cysts on my back, and even two surgeries to remove them with nasty scars left, but I am a guy, and do not care much of the scars. I visited doctors, tried medications, and of course it didn't work well, because acne at an adult age is a sign of internal disorder, and it can not be cured by tablets or gels. Finally I went through a cleaning program by myself (colon and liver), stopped esting any artificial food, and also easy digested carbohydrates (bread, cookies, sugar, portatoes and so on), and my acne virtually disappered in some months. I have again it only if violate my diet.
Replied by C.S.M
VERO BEACH, FL
03/19/2009

---
Epsom Salts  
Posted by Amanda Rene (Anderson, CA) on 10/22/2008


Prepare a bath as directed on the epsom salt container. Do not use ANY soap, bubble bath, etc in this bath. Soak in it for a couple minutes. Then, using a washcloth, scrub the skin for a minute or so. Soak the area in the bath for 20 minutes. Towel dry. Do this daily or every other day.
I found this out accidentally and I was pleasantly surprised to see it had an effect on my rear-end acne. I've been trying to get rid of it for 2 months! Soap and exfoliators seemed to make matters so much worse. After the first two soaks, the skin appeared softer and no longer red and inflamed. The cyst like formations were going away! I've been doing this for a week now and my skin looks and feels so much nicer now. I still have a few bumps but I bet they will be gone in another week. I hope this works as well for others as it did for me!
Replied by Trina
Calgary, Alberta
10/23/2008

---