Progesterone
Posted by Justin (Atlanta, GA) on 11/24/2021


My ADD has improved drastically with Progesterone as seen in the lumosity score attached.
This comes from Dr Michael E. Platt's book, the miracle of bio-identical hormones. I was skeptical too, which is why I strongly urge everyone to read this book! I have looked for 24 years for something this powerful.
As per Dr Platt's recommendations, I also removed sugar, simple carbs (I only eat carbs with resistant starch now), and I eat vegetables every 3-4 hours for brain-powering glucose AND I use coconut oil for frying. I eat a small serving of veggies right before sleep. And when I can afford it, I top each serving of veggies with brain octane (MCT oil).

I keep cole slaw and/or salads prepped and ready to eat at all times, for convenience.
For the love of all that is good, I urge everyone to read the book and just try it! A 20$ bottle of naturally-derived progesterone (from wild mexican yam) has done more than anything else that I have tried!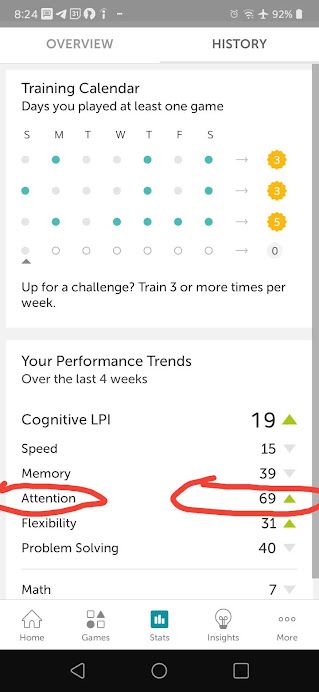 ---