Camphorated Oil
Posted by Brooke (Montgomery, Tx, Usa) on 12/09/2010

★★★★★
For those with Acanthosis Nigricans, applying Camphorated Oil will bring better circulation to the splotches on your skin. It might take a long time, maybe 1 to 2 years or longer, but try that. I used it for stretch marks and a scar and they went away in 2 years. I have a silky smooth new skin in those places now!
---
Dietary Changes
Posted by Justsayin (Toronto, Ontario, Canada) on 10/09/2011

I'm pretty sure that I now know what I have Acanthosis Nigricans. My neck, cheeks (face), under arms and inner thighs are black and my skin is caramel. Those areas are not only black but like thicker and really I've tried every lotion and nothing works.
After reading that this is caused by insulin resistances which I think I might also have, I almost lost it. There are images online where they've done test with people who have Acanthosis Nigricans and put them on a strict diet and the Acanthosis Nigricans vanished.
I am going to start a 1200 calorie diet and 2hrs of cardio every day. I might start with just one hour of cardio and then one hour of anaerobic exerciser and work my way up to the 2hrs. I am also doing Jillian Michael's 30-Day Shred and will post my results in about 30days to see if anything had changed.
I though I was going to have this for ever and to think that I just need to lose weight and cut out my bad foods and this will go away is crazy!
Please people do your research everything is out there =)
Replied by Lou
(Tyler, Tx)
01/27/2012

Replied by
Gokhals
(Ca)
10/23/2015
36 posts
---
Healthy Diet and Exercise
Posted by Audra (Jefferson City, Mo) on 02/13/2013

★★★★★
A good, healthy diet and exercise regimen will get rid of acanthosis nigricans. I've had it since I was a teenager, but didn't know what it was until I saw a dermatologist in my twenties. I was at 230 pounds at that time, so I focused on taking care of my body and lost 55 pounds. The acanthosis nigricans disappeared.
So, the solution? Take care of yourself!
Replied by Jen
(Cedar Rapids, Ia)
05/20/2014

---
Mineral Spirits
Posted by Barbara (Olean, NY) on 04/11/2013

★★★★☆
Quite by accident, we found that mineral spirits is a cosmetic quick fix (wipe gently) for Acanthosis Nigricans, but not a cure. And that the condition will show itself again after 2-3 weeks.
---
Neem Oil
Posted by Lila (Florida) on 06/23/2016

★★★★★
For acanthosis nigricans, ayurvedic neem balm is awesome to fade away the dark areas, it really works! But also exercise and diet are important.
---
Weight Loss
Posted by Leila (Minneapolis, Mn, USA) on 11/17/2009

★☆☆☆☆
Question: I think I have acanthosis nigricans.I'm 28 years old women. I've been overweight since childhood, and i have developed dark underarms, inner thighs and waistline, and a little discoloration in the neck. I haven't seen a doctor yet. I've been exercising for the past few months and have lost approximately 40 pounds since last year. but still the dark patches are still there. I tried peeling products, they did peel, but still, my underarms were still dark. . I would appreciate any advice or suggestion on how to get rid of this ugly dark patches. Please help.
Replied by Meera
(Chennai, Tamil Nadu, India)
06/19/2010

---
Zinc
Posted by Andrea C (Cardiff, Wales) on 01/26/2013

★★★★★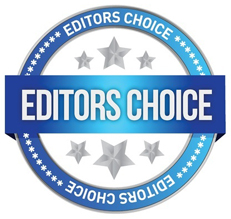 For acanthosis nigricans, try zinc supplements. I was told it was a stress fungus. My 2 year old niece had it as well. We took zinc tablets as 'prescribed' on the bottle, not capsules tablets, she took a child's zinc tablet. In 2 weeks we were cured. Love, andrea c
---