Raisins and Milk
Posted by Llars (Nj) on 11/07/2017


This tip isn't from my own experience but is very true....My brother had chicken pox and was out of school for about a month. He was walking down the street and an older Russian woman stopped him after noticing his terrible case of the pox. She said "go home, have your mother buy raisins and milk. Boil the raisins in the milk till soft and drink and eat as much as you can" He did.
The next day his chicken pox were completely gone.
---
Supplements, Baking Soda Baths
Posted by Andrea (Cyprus) on 04/02/2017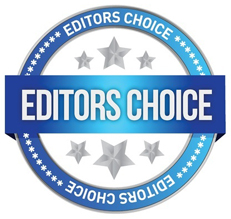 When my daughter had chicken pox, I had treated her with:
liposomal vitamin C 6 grams/day in 3 dose
vitamin D 5000 ui/day
and amino acid Lysine 3000mg/day in 3 doses.
Chickenpox is caused by the varicella-zoster virus, a member of the herpes virus family. The same virus also causes herpes zoster, or shingles, in adults.
Soda bicarbonate bath was used each time she had strong itches only 2 times/day I had to use it with her, around midday and before bedtime only for 4 days, after that she had no itching at all. On the 5th day she had no symptoms anymore the red spots were dry she could not infected her brother sitting next to her every day from day one.
Replied by Meeda
(Abu Dhabi)
12/23/2017

---
Zelyonka/ Brilliant Green
Posted by Indigo (New York City, New York, Usa) on 04/06/2012


My younger cousin, she is 13 years old, recently got chicken pox. My aunt consulted an old friend, a doctor, who recommended spraying ethyl alcohol on the body to relieve itching. It helped for awhile but the rash spread. So my aunt remembered a remedy she heard about when visiting a pharmacy in Brighton Beach. The woman said something about an antiseptic called zelyonka or Brilliant Green being good for chicken pox. Nobody in my family knew what the antiseptic was. We searched on the internet and it turns out (after translating the Russian text) that it is used in Russia and the former Soviet Union as a chicken pox cure. My aunt had to go to Brighton Beach to get it, but the remedy works.
My cousin applied it daily to her spots, and the itching stopped and she could rest. It does leave a stain on the clothing so it is recommendable to wear old or unwanted clothing because after a while the antiseptic smears. But it helps. My cousin didn't feel itchy, and the zelyonka prevented any scarring. Now it's like she never had chicken pox at all. Not a single scar! But I warn you while you use the zelyonka you will look like something that escaped a Dr. Seuss story. The zelyonka washes off okay. Once all rashes are gone, a shower and a scrub will rid your skin of the green color. Good Luck! And don't scratch ;)
---