Emu Oil and Aloe Vera Gel
Posted by Anonymous (USA) on 03/24/2006


Emu oil and Aloe Vera Gel cures wrinkles, pimples, dry skin, flaky complexion, dull-appearing skin etc. 100% pure emu oil and concentrated aloe vera juice/gel moisten the epidermis of the skin and really make one's skin glow, the aloe tightening the pores and diminishing wrinkles. the EMU OIL has a very small molecule, almost identical the body's own sebum, which can reach deep within the epidermal layers and plump skin. both impove skin tone and overall texture.
Replied by Giny
(North Bay, Ontario, Canada)
01/18/2012

Replied by Sirra
(Cairns, Qld. Australia)
01/22/2012

Replied by Joyce
(Lansdowne, Pa)
01/23/2012

Replied by Lorraine
(Littleton, Co)
02/19/2012

---
General Feedback
Posted by Joni (Madison, Wi.) on 02/22/2011

O.K. I have read most of the subjects. All I would like to know from someone is what in time have they use and know for sure it works!!! In regards to sagging skin wrinkles etc. I just want to take care of this but everyone really doesn't sound sure theirs work. thank you, gjmayes(at)hotmail(dot)com
I just want to live a long life.
General Feedback
Posted by R. A. (Olympia, WA) on 02/27/2009

I'm looking for the ultimate skin care/cure for wrinkles and aging skin. What really works to get rid of wrinkles around the face and eyes, etc. We all know that skin ages, and need to learn to be comfortable "in our own skin." However, I'm at an age where I'd like to stop the maintenance and go for prevention. I've researched all kinds of things on the web, but am more confused that ever. What really, really works to correct aging skin? Face lifts, botox, etc. are not an option.
What would a naturopath or physician recommend in terms of a complete skin maintenance routine? I've got the basics down in terms of living a healthy lifestyle (food, water, yoga, exercise, sleep, natural skincare products, etc.) , but with so many products, and so much hype, out there, what really works? What is the simplest, most effective product for the face and eyes?
My skin is in relatively good condition. However, I'm in the sun a lot, and tanned intensely when I was young. I want something that really works. I have tried natural skin care for years, Hauschka, Weleda,B.Bees, etc., as well as Dept. store brands, Estee Lauder, Clinique, Murad, etc. Has anyone really happened on to a real miracle cure, or what's all the hype about various products on-line? I really want to know what others have found out, product comparisons, and if there is something, besides basic maintenance that outdoorsy folks who prefer natural products can use.
Replied by Stephen S
(North Carolina)
06/04/2015

Replied by Wieas
(London, Uk)
06/05/2015

Grape Seed Extract
Posted by Alice (Jacksonville, Fl) on 04/28/2008


Grape seed extract cream from heath store is great for wrinkles.
---
Honey
Posted by Jb (Birmingham, Al) on 03/17/2011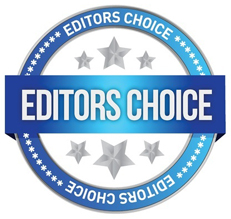 Honey is a great skin smoother and it's a natural antimicrobial. Massage into the skin in circular motion (this is great for circulation) and leave on as long as you care to (very sticky and may run). Wash off with cool water and pat dry. You should notice immediate smoothing of the skin, including fine lines and pores. It's a humectant and draws moisture to it. You can also make a paste of shea butter and honey. Wonderful!
---
Iceberg Lettuce
Posted by Angela (Montreal, Quebec, Canada) on 05/26/2008


I had about 15 at least gallbladder attacks in 2 weeks -hospitalized one night as well and they wanted to take out the gallbladder for my "diamonds" gallstones which I'd had for 16 yrs. at least with no probs. except very sick in my 4 pregnancies because of excess bile... The attacks started due to taking digestive enzymes for 2 days and then going off them. The attacks began the next night with coleslaw, sausages, and saurkraut ..but continued for the next 2 weeks pretty much whatever I ate. In my worst attack I practically crawled to the computer to earthclinic.com. The 1/2 cup lettuce cure came up with 2 yeas. Sent son running to store for it and 20 mins. later after eating the 1/2 c. I had complete relief. As one writer speculated that it stimulated the liver to produce digestive enzymes that would stop the body from calling on the gallbladder to produce digestive bile.. So for the next 24 hrs. I ate nothing but iceberg lettuce -lots of it - and slices of organic apple. The next day I tried out eating whatever I wanted which had caused attacks throughout the prev. 2 wks. (except the cabbage/sausages -bad memory!) Even McDonald's failed to give me an attack. I am so thrilled with this cure of course!
Hearing once recently that digestive enz help people lose a lot of weight, I wonder if the stimulation of the liver a couple times a day with particularly iceberg lettuce (as it's supposed to work the best rather than other lettuces) would be a natural weight loss cure as well? I know it seems to make less of the slight puff around my ankles -more definition. So it might also help with fluid retention. As well my new pretty set wrinkles of 6 mos. ago have almost completely disappeared within a few days of ingesting 3x per day at least (vertical ones beneath my eyes -not the crow's feet). Try it and I'd love to hear your feedback as I'm a personal trainer and would love to see if it helps people lose weight -at least it brings down the glycemic index of each meal you eat it with some.
---
Jojoba Oil
Posted by Cathy (Medford, Oregon) on 09/03/2008


For acne, coconut oil is not recommended, it will actually plug your pores and cause more breakouts. Jojoba oil is a long known remedy for acne. It is almost exactly the same composition as our skin's natural oil, so when you apply it, it will actually slow the production of sebum, which causes acne. I didn't believe any oil could help acne..but jojoba does..and removes wrinkles too..try it on the frown marks!
Multiple Remedies
Posted by Violet Velvet (Oklahoma ) on 07/21/2016

Wrinkle Remedies
Here are a few which are tried and true. However, I would always be careful with these as I am not a Dermatologist and everyone has different skin types, allergies ... Etc... Vitamin C Vitamin E Salystic Acid Retinol Vitamin B3 Vitamin B5 Acai Geranium Purified Squalane And Sunscreen, Sunscreen & More Sunscreen... The higher the SPF, the better off you'll be. If you must get your sun on. Always protect your face and chest. You'll be thankful that you did the older you get. Retinol can be very very harsh too. It is best to have it prescribed if you have a lot of premature aging, as a licensed Dermatologist can help you with this and tell you what is best for your skin type.
With everything else in mind... A healthy diet full of leafy greens, exercise, Lots of water throughout the day, Green Tea and the sunscreen that I had mentioned multiple times above, along with a good nights sleep is going to definitely be your best friend when it comes to all of these things for the long haul. If you can can start this early enough in life and stick with it, you would not even need all of the ingredients listed above later on. Nothing more than just a mild cleanser and moisturizer to fit your skins needs. Such as Cetaphil, or any other mild non scented wash and moisturizer that is not filled with a lot of harsh chemicals and fragrances. I have seen recipes to where you can even make your own. I personally like Renova. I am older though and it's prescribed through my Dermatologist. If I were younger, I would have definitely lived my life like the suggestions that I had given above. I need more help than that due to the fact that I have a lot of sun damage since nobody realized just how terrible that too much sun could be for you when I was younger.
Good Luck!!!
---
Resistance Training for Eyes
Posted by Jane (Mass) on 12/03/2014


I do not have dark circles, however I also exercise my facial muscles. Under the eyes is a big one for me every morning, I use resistance to stretch these muscles so they are draining properly. With age these muscles lose elasticity. Copper/zinc supplements help with retaining elasticity and collagen production. I basically take three fingers on each side under my eyes and pull down while at the same time using those muscles to pull upward, creating resistance for the count of 7, repeat 12 times. This strengthens the muscle. I also do Dr Natura cleanse for parasites 1-2 times a year and drink dandelion root tea with organic cranberry juice (unsweetened) and lemon. This is to cleanse liver, because dark circles could be the result of a liver issue.
---
Wrinkle Remedies
Posted by Mary (Rusk, Texas, Usa) on 02/25/2014

I am a 55 yr old woman. Seeking wrinkle and skin corrective natural resources.
Replied by Mmsg
(Somewhere, Europe)
02/25/2014

Replied by Courtney
(Granite Bay, Ca)
02/25/2014

Replied by Prioris
(Fl)
02/25/2014

Replied by Liz
(Boston, Massachusetts)
02/27/2014

Replied by Dee
(Portland, US)
04/07/2014

Replied by Liz
(Uk)
09/12/2015

Replied by C
(Sacramento, Ca)
06/12/2016

---