Add More Food
Posted by Charlotte (Boston, Ma) on 12/17/2009


The only time my dog has eaten poop was when we put her on a diet and she wasn't getting enough food. Once I added more food, it never happened again. Same thing with my neighbor, who had a black lab. He was a huge, overweight dog (poor thing) who didn't get any exercise. Rather than giving him more exercise, my neighbor cut his food in half. Well he started gobbling down dog poop left and right after that. I think everyone should consider this first. Also,I believe some dog food brands (especially the cheapo brands) may not contain all the nutrients or fat content that a dog needs, so that may contribute to the poop eating issue as well! Good luck!
---
Fresh Pineapple
Posted by Terific1 (Nevada) on 12/29/2015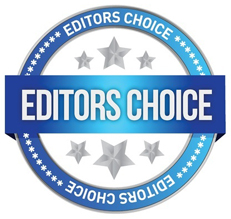 Hi,
If you are looking for a cure for a poop eating pup, I've got it, cheap and easy. Just give your dog fresh Pineapple and when they poop it changes the smell and they won't eat it. It worked on my own dog and others. And the Pineapple is good for them...How about that. A tasty treat for them and no more poop eating for you :)
Replied by Paula
(New York)
08/27/2016

Replied by Whitey
(New Bethlehem)
03/25/2018

Replied by Theresa
(Mpls., Mn)
03/27/2018

---
Meat Tenderizer
Posted by Minkxy (Brooklyn, Ny) on 05/14/2012


Warning

FYI my daughter was told by a vet to use meat tenderizer for poo eating problem. After she gave it to the cat, bloody urine, incontinence 2 days later. 2 more days the 3 yr old was in hospital. After being out for 2 days he began the same problems. I found out and came here. Started him on ACV, and cranberry. I really can't imagine what meat tenderizer does to the insides of cats... Tenderizes it at best. 1 day, so far, into ACV treatment. Tail's is much better.
---
Meat Tenderizer
Posted by Michelle (Okinawa Japan) on 05/11/2006


Meat Tenderizer also works well for keeping your dogs from eating feces. You just sprinkle a little on their food when you feed them. It doesn't alter the taste of their food and it really keeps them from snacking on theirs or others poo. Helped my dog!
Replied by Violet
(St. Pete, Fl)
09/29/2009

---
Pancrezyme or Pancreatin
Posted by Jana (Glendale, AZ) on 05/04/2009


For dogs who eat poop:
Make sure you check with your vet for Enzymatic Pancreatic Insufficiency (EPI) disease. It can be detected with a blood test. There is usually an associated infection that requires antibiotics. My dog almost died from this disease before we figured out what it was. They slowly starve because the enzyme that digests the food isn't being made, so food passes through undigested. Since it's undigested, and they are starving to death, they eat it. We got Pancrezyme (pricy) to mix in with food, and she slowly gained weight back to normal. She will have to stay on the enzyme for the rest of her life. There is a subsitutute called Pancreatin which is much cheaper at enzymediane
Replied by Momofdogs
(Scranton, Kansas, USA)
12/16/2009

Replied by Christine
(Lancaster, Pa)
11/28/2015

---
Pumpkin
Posted by Patricia (Ohio) on 01/05/2016


I can tell you from experience that pumpkin does NOT stop poop eating. My puppy gets it twice a day and STILL eats his poop. and pumpkin has not worked AT ALL with the anal gland issue my bassets have.
Replied by Wendy
(Ohio)
01/08/2016

---
Pumpkin
Posted by Betty (Lead Hill, Ar) on 02/21/2015


Pumpkin is said to help with dogs who eat their stool. Said to be really gross when it comes out.
---
Yucca Oil
Posted by Shirl (Clarksburg, Wv) on 02/21/2010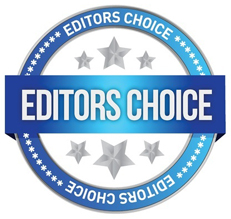 I have been using yucca oil for 10yrs to stop the poop eating. My Baby (dogs name)was eating poop from the day i got her, it would make my stomach turn every time i seen her do this. I ran across the site and have been using it ever since, it also helps the body, and breath Odor. An extra it keeps the grass from turning brown.
Replied by Ana
(Houston, Tx, Usa)
09/03/2010

Replied by Kay
(Virginia)
12/27/2015

---