Damiana, Sarsparilla, Don Quai, Black Cohosh
Posted by Skullgirl (Upland, Calif) on 08/04/2016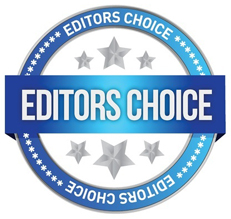 Never having to go thru menopause because I had the entire plumbing removed at age 24. But, always taking natural hormones/estrogen: Damiana, Sarsparilla, Don Quai, Black Cohosh (works for me 100%) and Siberan Ginseng helps body to absorb.
Daily dosage is 2 pills ea. It depends on the person as to the mg you take. I began with 50mg ea - and am up to 500mg ea. I am well over 65 and just began 4 wks ago Atrophic vaginitis, saw my medical doctor and, she being from both worlds of Asian and American medicine, agreed with me that the homeopathic remedies I use are GOOD. I can't take animal estrogen/progesterone the drugs that medical doctors prescribe. But the 4 herbs above have always worked for me 100%. Since the dryness just began, I doubled up on the pills (once I knew what the problem was) and I also take a medicinal tea for deep vein thrombosis/blood clots keeps it away since 1984. In it are also the hormones I drink this 3 times a day - it is all helping me.
Topical: I am using Vit E Oil, Tea Tree Oil: same amt of both. I use a glass jar to mix and keep it tightly stored in cool area. OR in frig if you want topical coolent used. Can use Coconut oil (keep this in fridge as well) Medical doctor told me AWESOME remedies. because they HEAL the area. I did try the cream she suggested Vagisil it burned a LOT and was the sensitive cream. Took at least 20min to take effect and doesn't heal. Does lubricate the walls and hood. that's all. Going back to my own remedies work to heal the area - and lubricate. I have NOT tried baking soda. This remedy works better.
---