Apple Cider Vinegar, Turmeric
Posted by Joyce (South Carolina) on 01/17/2016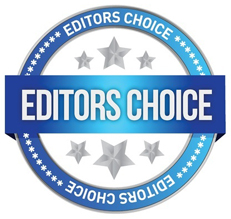 I tried to report this many years ago, but never found it, so here goes again just in case.
I have raised 4 children and have used natural remedies for over 25 years.
One of my boys got a staph infection in a wound, and before long, it was on everyone. Every time someone got a scratch, it would be infected with Staph. I keep a clean home, but couldn't get this under control even under the recommendations of my physician. The doctor had my family soaking in some solution. It was NOT working!
We had been dealing with this for so many months and it had progressed into almost the whole family erupting with boils. We were miserable.
We got to where we could even recognize the smell of staph. We could especially smell it on the children's skin when they had been out playing and sweating hard. (it sort of reminded me of the smell of eggs)Their skin would reek of it. We had to stop all visiting with other families.
This is what stopped it.
I walked into the bathroom, where one of my children was soaking in the doctor's stuff. The whole bathroom smelled of staph. I realized then that the staph was reproducing right in the bathwater with the doctor's 'special solution'.
I asked God what to do and believe he gave me the answer right then.
I had that child Bathe with 2 cups of ACV Added.
I wiped the whole bathroom and house down with vinegar, then every time the children came in from playing outside, they had to do a soak in the bathtub that had ACV in it. At least 20 minutes.
Every time the kids came in I would check their arms for the smell. If it smelled then they soaked.
That stopped the epidemic in my home.
I used just the cheap ACV for the baths.
The boils were cured by consistency in taking turmeric..especially if any of those little tiny 'pinpricks' were felt on the fanny. This was a telltale that a boil was starting and I started them on ( I think it was a tsp of turmeric 3x a day.) We found we could mix it with yogurt and it went down easier. I am convinced that the boils were from the Staph and being spread from the toilet seat, so I also began wiping the seats often with ACV.
It stopped. Praise God.
I have sent hundreds of people to your site Earth Clinic...THANK YOU.
---