Tea Tree Oil
Posted by Ana (Vancouver, Canada) on 05/04/2007


I was diagnosed with SD some 3 years ago and was prescribed Nizoral shampoo by my dermatologist who said that my condition will go away "just don't know when"! I also suffered with constipation, bloating and flatulance after every meal but never mad a conection with the two problems. Then I started reading about Yeast Overgrowth and did the saliva test which was positive for candida. I took one therapy (2 weeks) of a product called CandiGone by Renew Life, started taking probiotics in pill form, cut sugar and carbs in my diet, started drinking kefir and eating lots of yougurt enriched with probiotics. The results - I just did the saliva test and there are no more nasty little legs in it. I will slowly start to introduce carbs and sugar back into my diet, although in very small amounts since I don't crave it anymore. For my scalp I did the following: I would mix 15 drops of tea tree oil, 10 drops of lavander oil, 4-5 drops of grape seed extract in my organic jojoba shampoo and apply that to my scalp. I would leave it on for 15 min and then rins out. I repeated that every night for the first week and then switched to every second day. I don't have anymore lesions in my hairline, the itching is almost all gone now. I've been doing this for three weeks now and I'm really happy with the results. I hope my story will help other pople suffering from candida and seborrheic dermatitis. PS. Great site! keep up the good work.
---
Tea Tree Oil and Salicylic Acid
Posted by Chris (Chicago, Illinois) on 03/15/2007


The only thing that helped me with my Seborrheic Dermatitis is tea tree oil and the Scalpicin with salicylic acid, but then started using Rite Aid Brand of Scalpicin which I had better results. I don't have that many flakes, but the itching is unbearable. What's funny is when I tried the tea tree oil by itself it did not do much. And when I tried the salicylic acid by itself I only receive temporary relief. But when I alternated the tea tree oil and the salicylic acid every other day I received tremendous results. What I do is one night I put on Scalpicin and leave it in all night and take a shower in the morning, and the next night I apply the tea tree oil. I had a really bad case, so I put on a lot (almost half the bottle per application). The tea tree oil has a strong odor that could smell up the house, just to warn you. Also note that there are two Scalpicin's. One contains hydrocortisone and one contains salicylic acid. So if you try my method make sure you get the right one. For me, the hydrocortisone only temporary relieved my itching. I would by the Rite Aid brand or the CVS brand that says Scalp Relief of Scalp Itch and Dandruff Relief, as I received good results with these. Again I tried almost all of the products on the market, also Apple Cider Vinegar and Lemon Juice, and this is the only thing that has helped me. Another thing to note is your itching might occur on the day after the night you used the tea tree oil, but it will go away the next day when you take a shower the day after you put on the salicylic acid. I used to have a rough scalp and this has truly helping my scalp return back to normal.
Replied by
Ted
(Bangkok, Thailand)
385 posts
---
Ted's Remedies
Posted by Abc (Jakarta, Indonesia) on 03/28/2013


Hi BILL, I am having severe scalp psoriasis with seborrheic dermatitis for the last 6 years. I came across this website and I have tried all the below TED remedies for 4 weeks but I am not seeing much sign of improvement.
1. Applied borax on my scalp and then rinse with diluted with ACV.
2. Took extra virgin coconut oil, borax with water
3. Alkalized body using ACV and baking soda.
4. Cut down all yeast diet.
The itching has been subsized to some extent but the flaking hasn't gone at all. Big clumps of skin is still coming out along with my hair. Should I continue the above treatment further or switch to different treatment? Please advice. I have really lost all patitience and I don't know what else should I do. Nothing is working for me. Neither medicated shampoo nor natural remedies. If I apply tea tree oil my scalp become more scaly and more flaking happens.
PLEASE PLEASE HELP BILL with my issue!!!!
Replied by Ella
(Chicago, Il)
03/28/2013

Replied by Ejules
(Woodbridge, Va, Us)
03/28/2013

Replied by Barbara
(Yerington, Nevada)
03/28/2013

Replied by Louwrence
(Rustenburg, North West, South Africa)
03/29/2013

Replied by Bill
(San Fernando, Philippines)
03/29/2013

Replied by Abc
(Jakarta, Indonesia)
03/29/2013

Replied by Citygirl27
(Richardson, Tx, Usa)
03/30/2013

Replied by Abc
(Jakarta, Indonesia)
04/22/2013

Replied by Bill
(San Fernando, Phillipines)
04/23/2013

Replied by Leah
(Philadelphia, Pa)
04/23/2013

Replied by Louwrence
(Rustenburg, North West, South Africa)
04/24/2013

---
Ted's Remedies
Posted by Richard (London, England) on 04/02/2009


Hi, I'm a 38 yr old male with fair skin. For the last 12 years I have suffered with skin problems on my face, specifically on my nose and cheeks, sometimes on my forhead.
I remember travelling to work one day on the tube and feeling incredibly hot on my face, when I got to work I had what I can only describe as rashes in these areas. I did nothing (typical man!) for some weeks until I started to not only have these rashes but also severe scaling on the sides of my nose, almost scab like. I went to see my GP who said it was a type of sweat rash and perscribed daktacort cream. This story has probably been told a thousand times on here - the treatment worked initially, but if I stopped using it the rash would appear, then it started to appear even when I did use it, so I started using it all the time - my skin became completely addicted to the stuff. After 4 or five years of use my skin in these area looked pigmented, I developed capillaries all over my nose and the skin was constantly greasy, even within minutes of using a mild cleanser.I had also developed an itchy/flaky scalp (which I'd had as a teenager but had cleared up and been fine for years just using Head & Shoulders).
I went to see a dematologist a couple of years ago because I was at my wits end. He said that I had Seb Derm, got me off the daktacort but pescribed me protopic, which has kept, to a large extent the inflammation under control, but did nothing for the itching or pigmentation (why would it?) and the condition of my skin gradually deterioted.Washing the face with anti dadruff shampoos was a disaster, the skin would become 'angry' and very dry - I tried everything and anything to no avail
Last year (on another site) I came across the suggestion of AVC for use on the scalp to clear Seb Derm. It worked. After washing with a mild baby shampoo I let the hair dry and then sprayed on undiluted AVC and left. I did this for a week and the problem completely cleared. I now use it for 'maintenance' just once or twice a week. So I thought, well, if it works on my scalp why not try it on my face? Unfortunately I didn't have the same response. my skin actually became red in these areas over a period of time, I developed spots on my forehead and small boils along my cheek bones. After 6 weeks I stopped using the AVC on my face and resigned myself to lifelong use of protopic, skin irritation and embarssment. For the last 3 years, unless there's been no avoiding it I have completely avoided social interaction outside of work and had completely reached rock bottom.I stopped exercising because it just irritated the condition even more. My confidence was shot to pieces.
I came across this website last week. Apart from the skin in the centre of my face, I had also developed marks on my cheeks(which after another visit to my GP I was advised was eczema. I wasn't looking after myself, I just didn't care anymore. I've become the biggest sceptic on earth, but I read Ted's postings with interest regarding the use of baking soda (both internally and extrnally).
So here's what Ive done......For the last seven days I have been wasing my face with a mild solution of baking soda (two teaspoons in a litre of water). I have then applied a mixture of tea tree oil and lavender to my nose and cheeks, then an hour of so later covered with aloe vera. I have taken twice a day a half teaspoon of baking soda with two teaspoons of AVC in a glass of water.In addition I have taken (once a day) magnesium, cod liver oil, evening primrose oil and selenium. I have also had no alcohol, fried or sweet foods. I did use to eat alot of fruit (and I mean alot), but have also had no fruit, but plenty of vegetables.
The result? My skin has completely cleared and I mean completely. What I didn't mention was that I have spent nearly 2000 on laser treatment to clear the capillaries to little effect, those that were treated soon came back. Within two days of this treatment the capillaries had gone, had all the itching. My energy levels are also up (no doubt partly psychological). I don't know if changes to diet can have an effect in such a short space of time but I do know that my condition is linked to food and drink and how I feel, but had simply lost the will to try and put all the pieces together.
I am sorry that this is such a long post, but I wanted to let people know my story in case there are others in the same position or about to go down the same route with cortisone use. Please, please dont! I could write about the medical treatment that I have had, but I am trying to look forward and not back - anyway, the failings of western medicine have been written about more eloquently on here by other people). Everyone is different and what has worked for me may not be right for others, but I hope this helps someone.
I am holding my breath at the moment to see if this is going to work long term but right know I feel like I have got my life back and am having to pinch myself. Most importantly I wanted from the bottom of my heart to thank everyone else on here who have posted about Seb Derm with their advice, but especially to Ted - words canot express how grateful I am.
EC: Thank you for the extensive feedback! We will forward your post to Ted.
Replied by Joelllie
(Holland)
07/26/2014

---
Vitamin D3
Posted by Megs (Cambridge) on 05/21/2019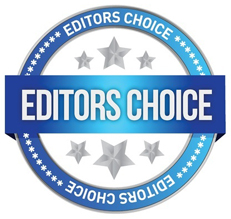 I have had seb dermatitis (aka dandruff) near my nose for over 40 years. Looks like I have a cold all the time because of the redness around my nose! Have tried many supplements and topical treatments over the years from docs and herbalists, but none have helped.
Without meaning to, I finally cleared it up using Vitamin D3 serum drops. I bought D3 because I wasn't getting enough sun and started taking about 3-5 drops a day. Each drop is 1,000 iu. Within a day, my skin cleared up. This is not a cure. If I stop taking the drops, I start to get those small bumps and redness again after about 48 hours. But it doesn't take much D3 to keep it under control.
So much better than the steroid prescription cream.
Replied by Megs
(Cambridge)
05/30/2019

---