Apple Cider Vinegar
Posted by Monica (Culver Coty, Ca.) on 10/17/2015


Thank you to Martha from Orange, Texas for this info on the ACV, my husband has been dealing with this pain for 2 years, the meds that the doctors have given him hasn't done anything and basically one even told him he has to learn to live with the pain, but who suffers of hiatal hernia or family members that have seen the pain that they go through know the desperation of trying to ease the pain. My husband has been with the pain since yesterday night Thursday October 15/2015 and its 11:05pm of Friday October 16/2015 and still in pain.
I just read your article about the ACV and gave him 1 and 1/2 tblspn in 8oz of water and he finally fell a sleep feeling the pain go away. A million thanks to this article. I don't know how else to express this huge tip.
---
Apple Cider Vinegar
Posted by Eric M. (Port Orange, FL.) on 05/24/2009


I am 27 years old and have suffered with severe acid reflux since I was 17 years old. I was diagnosed with a hiatal hernia after an endoscopy. I have been on about every type of medication known to man. My current meds were 1-Prilosec a day, then 1 to 3 Zantac 150's a day. I work in the medical field as an Emergency Dept. Tech. and my father is a doctor. I never heard about the Apple Cider Vinegar acid reflux cure until I happened to stumble across this website. WOW, WHAT A MIRACLE!!! I never thought I would find something to make the acid reflux pain go away. Thank you Earth Clinic and everyone who recommended this cure. I have only been on it for 4 days, but those four days have been life changing. I take 1 to 1 1/2 tbl. spoons with 8 oz. of water before breakfast, lunch, and dinner. I have not had acid reflux since.
---
Apple Cider Vinegar
Posted by Martha (Orange, Texas) on 03/01/2009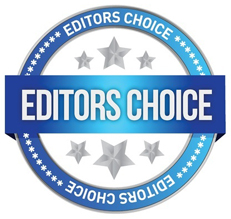 Hiatal Hernia & Acid Reflux: While pregnant with my 2nd daughter I got heartburn with everything I ate and was drinking a bottle of Maalox a day. After she was born it got a little better, but then worse again until everything including water gave me heartburn. Also I began to have reflux while sleeping and I would wake up after breathing the acid into my lungs. I was pretty scared to sleep lying down so I started sleeping at a 45 degree angle to prevent that from happening again.
I started xray school right after my daughter was born and during the 1st semester of training I saw all these people having Upper GI tests and were prescribed medications but people kept coming back because the meds weren't helping and that's when I decided to look for a solution naturally. I was told if you took a tablespoon of ACV when you had heartburn and the heartburn went away then you needed MORE acid and not less and the pills the docs were giving people STOPPED the production of acid, but you need that acid to help digest your food. I also assummed I had a hiatal hernia because sometimes my food felt like it didn't want to go down and stayed in my throat. After learning about the ACV treatment I did that for about 3 months. It was hard to drink it everyday but I did. I also cut out sodas, sweet tea, and tomato products as these things caused severe heartburn. I kept searching and talking to people and found a company that made food enzymes. I switched to food enzymes for about a year. My hiatal hernia and heartburn went away and I started sleeping flat again. That was in 1995 and I haven't had the problem again. I've told lots of people to try the ACV or food enzymes because I now know for sure that the meds people are put on are not the solution - oh I know it fixes some for a while but then the body is unable to get the vitamins from the foods they are eating and they come back to the hospital for a CAT SCAN to see what problem they have now. Since I work in a hospital and see the day to day problems that people have due to medication or Drs. who are simply overworked and most know nothing about nutrition, I go the natural way for everything. This is a great website and at least when people are searching for a solution they will try it, but I find that people look at me like I'm crazy when I tell them a simple solution to their problem, especially if it is going to mean they can't just take a pill and the problem goes away.
---