Apple Cider Vinegar
Posted by Jackmac (La Florida, Spain) on 12/07/2014


Eighteen months ago I started oil pulling for one month, then had a breakout of black & whiteheads. I have tried Apple Cider Vinegar & hydrogen peroxide cleansing, I have now started drinking Apple Cider Vinegar over the last 6 months. However, the whiteheads have increased, what should I do next?
---
Apple Cider Vinegar
Posted by Misty (Indiana, Usa) on 02/08/2014


Blackheads:
Every night, I apply undiluted ACV (organic unfiltered is best but the grocery store stuff will work in a pinch) to my face with a cotton ball. I don't wear makeup on most days, so I usually don't wash my face. I wear mineral makeup, which doesn't clog my pores, on days I bother, so I can get still away with not washing my face. When it dries, it's important to apply a good moisturizer because dry skin can clog pores when it mixes with sebum. I use either extra virgin coconut oil or a mix of 50% castor oil (the cheap pharmacy stuff will work) and 50% extra virgin olive, jojoba, or hemp oil.
This may not get rid of stubborn blackheads, so once or twice a week, I wash my face with medicated apricot scrub (St. Ive's will work, but I just use the store brand) and Dr. Bronner's peppermint. To a dime size dollop of facial scrub, I add a few drops of Dr. Bronner's peppermint soap, then apply to wet face and scrub in circular motion for at least 1 minute, then rinse and apply moisturizer.
It's also important to eat a healthy diet with plenty of vegetables and keep sugar, dairy, and wheat to a minimum (I am on the paleo diet with one splurge day a week). Overall, this routine has completely cleared up my face except for maybe one or two pimples near my menstrual cycle.
Replied by Dave
(Fountain Inn, Sc)
02/08/2014

---
Apple Cider Vinegar
Posted by Sp (Nashville, Tn) on 11/25/2009


Apple cider vinegar works to clear out my blackheads and help shrink my pores. After washing your face, apply the ACV. Wait for it to dry before applying moisturizer. If you are using ACV for the first time, you may want to dilute it with some water as it may be too strong for your face. I do this once a day and within a few weeks my pores look so much better. I have used so many commercial products and this works the best and it so much cheaper that the commerical products. Good luck.
Replied by Veronica
(Spring Lake, Mi)
10/31/2011

Replied by Perryg79
(California)
11/07/2013

---
Aspirin and Honey
Posted by Regulator555 (Grand Rapids, Mi, Usa) on 06/02/2010


Blackhead Remedy
I'm 30 and have been suffering from blackheads for years. Aside from extraction, nothing worked. Nearly every pore on my face was blocked. Gross. Anyway, I heard about using aspirin and honey as a remedy on acne.org and thought I'd give it a try. I either use two large aspirin or four low dose aspirin and add a few drops of warm water. Let them dissolve (try to use the uncoated kind otherwise you have to peel the coating off). Add about a tablespoon of organic honey to the dissolved aspirin and mix thoroughly. Gently apply the mixture to a clean face (I use an SLS/paraben/prop. glyc. free soap) on the problem areas and leave on for about 15 minutes. The honey helps the aspirin stay put, or else it will just flake off. After the 15 minutes, wet your hands and gently massage the problem areas and then rinse off with plenty of warm water and your hands. Follow up with a moisturizer. I use just plain hazelnut oil.
---
Bicarbonate of Soda
Posted by David J (UK) on 01/15/2021


I've had tons of blackheads for years and nothing shifts them apart from pore strips. But even the strips leave some behind and the removed blackheads will reappear within 24hrs. But I started to use bicarbonate of soda as a facial scrub and its great! I mix some of the power with water or facial cleanser and gently rub over my wet face. Then I rinse it off. My pores look a lot cleaner afterwards. Plus bicarb of soda only costs a few pounds for a pot that will last ages.
---
Borax, Apple Cider Vinegar, Homemade Serum
Posted by Beatrice (Vancouver, Bc/canada) on 01/05/2012

The only thing that has ever helped me to disolve blackheads is borax ( used on wet face as an exfoliator - gentle circular motion and wash off). After that I follow with straight apple cider vinegar ( just a few drops on my palms an tap on my face). Then I moisturize with a home-made serum (equal parts of lemon juice, rose water and vegetable glycerine). My acne-prone has never felt better.
Replied by Mortyscastle
(Queen Creek, Arizona)
06/15/2013

Replied by Emy
(San Francisco, California)
06/26/2014

---
Castor Oil
Posted by Tim (Berkeley, Ca) on 01/24/2010


Castor oil as Blackhead Remedy
After reading about castor oil for reducing wrinkles and improving complexion, I tried it and found that it is wonderful for reducing blackheads and making skin feel soft and clean. What I do is take a facecloth and wet it with hot water. I put the cloth on my face for a few minutes and let the steam open the pores, then apply the castor oil all over my face. I let the castor oil soak in for about 15-30 minutes and then remove it with the facecloth and hot water. After the oil has been removed I then splash cool water on my face to close the pores. This leaves my face feeling clean and smooth. I repeat this process every 3-4 days.
Replied by Absa
(Salmiya, Kwt)
12/24/2011

---
Castor Oil
Posted by Carolyn (Northwest, OH) on 11/08/2008


My husband has been plagued with blackheads. I just looked past them, of course but he couldn't. Pore strips were painful and didn't get all the pores clean cause the gunk was in too deep. I did a little research and found that blackheads are oxidized (rancid) oil in the pore and will not be washed out no matter how much scrubbing with soap you do. You must dissolve the oil in the pore with oil! Castor oil works best. Here's what you do:

Smear a thin layer of castor oil onto the nose/blackhead plagued area right before you take a shower. Use nice hot water to steam the pores. Exfoliate as much as you can with a washcloth or body poof towards the end of the shower.

It will take several applications to dissolve the blackheads. After they are gone, it is easy to keep pores clean by repeating the castor oil treatment regularly to dissolve any oil before it turns rancid. My husband's nose looks clean and healthy now!
---
General Feedback
Posted by Anonymous (Manitowoc, Wisconsin, Usa) on 04/05/2010

Are blackheads a fungal infection? Athlete's foot causes a buildup of dead skin cells beneath the nail. The nail turns yellow and peels. Eventually it is destroyed. Is it possible that blackheads are a similar fungal infection affecting the hair folicles?
Replied by Jennifer
(Long Island, N.y)
05/19/2010

Replied by Thomas
(Ann Arbor, Mi)
09/15/2012

Replied by Nahlo
(Clearwater, USA)
12/16/2012

Replied by Pi
(Anon)
01/22/2013

Replied by Andie
(Aurora, Co)
06/15/2013

Replied by Brad
(Ft Galloway, Tx)
12/14/2013

Replied by Jeri
(Colorado)
01/09/2014

Replied by Om
(Hope Bc Canada)
01/10/2014

Replied by Om
(Hope Bc Canada)
01/10/2014

Replied by Greystone
(Portland)
03/14/2017

---
Grapeseed, Lavender and Bergamot Oils
Posted by Pb (Halifax, Ns) on 01/16/2010


Blackheads
Just thought I would share this as I was surprised to see how much it helped me. I ran out of moisturizer and decided to try using an oil blend. After some research online I mixed about 30 ml of grapeseed oil (available in some grocery stores or organic food stores) with about 4 drops of lavender essential oil and 2 drops of bergamot essential oil (available at most pharmacies). I applied it to my face, chest and back every morning (shake before using). It does feel greasy on the face but if you have to apply make-up you could blot after 15 min or so to get rid of the excess. Anyway, I was surprised to notice that after a few days my existing blackheads seemed to dry up completely or were greatly loosened, and there have been no new breakouts of acne in general. I'm in my mid-30s and have had acne all my life so find this quite remarkable & hope it helps someone else.
---
Lemon
Posted by Ryan (Redlands, California) on 01/27/2012


I didn't see a section for lemons or lemon juice on blackheads so I wanted to contribute.
The acidic compounds found in lemon juice are amazing for breaking down oils and clearing up those embarrassing blackheads. I have been using the following remedy for about 3 days now and have noticed quite a difference in my complexion!
I take a warm shower (opens pores) every morning before work and every early evening. After shower, I push up on my nose from underneath to try and clear out as much loosened blackhead 'plugs' as possible.
I then apply lemon juice to a cotton ball and dab it on my nose and around the 'T-area'. It may sting a bit at first and direct sunlight should be avoided for about 30 minutes after applying.
This has netted me substantial results, although people with sensitive skin may have reactions to the nature of the acidity.
---
Lugol's Iodine
Posted by Princess (Ca) on 12/31/2015


ACV is ok for blackheads, but dries the skin. I use Lugol Iodine solution 5% I applied to my nose overnight every night and in a few days blackheads are gone from my nose. It may burn your skin.To avoid that you can put some facial cream before or after you apply Lugol's Iodine. Hope this info will help some of you. Blessings
---
Multiple Remedies
Posted by Jack (Ny, 60115) on 03/19/2012


Do you want to get rid of blackheads because you have an upcoming date, or else you have a party to take care of, or just simply want the face and nose appear and feel blemish free? Largest is, there are several remedies for blackheads. You'll find sophisticated ways of to get rid of blackheads fast which of course needs you to have a very trip to the skin doctor. Nevertheless, there are simple remedies available which can be done at home. Results vary with regards to the severity of your blackheads, but the good thing about these simple remedies is because are cheap nevertheless effective for a lot of people.

A good way to get rid of blackheads fast is by using a pore stripper. This can take out the blackheads which can be caused by trapped dirt and other oil on the skin's pores. Use a readymade one that can be bought at the drugstore. You may also use washable and non-toxic PVA glue to take out blackheads, especially for the nose, as an alternative. First is usually to open up your pores by using towel that has been drizzled with warm water for a minute or so. Get a small amount of glue, and apply it thinly on the blackheads' surface. Leave it for a few minutes to dry and peel it well afterwards.

Another way to do away with blackheads fast is always to mix a small amount of ordinary toothpaste with salt. This type of remedy targets blackheads on the nose. Use this mixture and put it to use on the nose, leave it on for about 5 minutes before massaging it gently. The next thing is to wash it off with lukewarm water, afterwards apply a piece of ice or wash it with cold water so your pores will close. Utilize a mild toner or moisturizer so that your nose will smoothen and help get rid of blackheads fast.

Another way to get rid of blackheads fast would be to mix an egg white with honey. Before you apply the mixture, make sure to open up your pores by washing the face with warm water. Let it sit for about 10 minutes and wash it well. The mixture removes excess oil that's the reason it is great in removing blackheads. Addititionally there is another way to get rid of blackheads fast which is ideal for people who have sensitive skin, and that is through green tea. Combine teas leaves and teas powder in equal amounts, and after that add a small amount of warm water for a thick mixture. Apply a combination on the surface where there are blackheads by scrubbing. Wash it well with lukewarm water, then cold water, and finally pat your skin dry. This mix is not only to get rid of blackheads fast, but is also healthy for the skin too.

There is no 100% guarantee that they may be effective to all users, but it's definitely worth the try. These remedies to get rid of blackheads fast are made from ingredients which are not harmful to the skin. Regular application or inclusion of these remedies in your beauty routine will help you achieve optimal results during a period of time.
---
Multiple Remedies
Posted by Cured (Niceville, Fl) on 01/28/2010


I continue to be amazed with more and more home remedies I try. Last night I made a paste out of baking soda and water to use as a natural exfoliator on my face. It worked beautifully but with a side effect. I did use it twice, last night and this morning. I thought I was seeing things last night but was definitly confirmed this morning after using this paste again just because it was there in the shower. My blackheads are gone! I can't find a single one.
I must add details of my current daily regimine. I use:
- ACV as a toner - if too strong then dilute half with water and use on a cotton ball
- VCO as a moisturizer
- Turmeric capsules I make myself for anti-inflammatory
This regimine was and still is working great for the last 2-3 months. All three listed above also are great for acne and evening out skin tone. Before last night my acne was gone except these pesky black heads. Two washes with the baking soda paste and my face is completely clear, pores even look a little better I think. Plus when I applied the VCO this time it was oh so smooth. I plan to continue with my daily routine and add the exfoliator in 1-2x maximum per week. My paste was 3T baking soda and about 1 1/2T water. The first time was a bit runny. I forgot to close the lid last night and this morning it was a nice thicker paste. The thick paste will be perfect to use on the rest of my body again no more than 2x a week.
Replied by Marie
(Crowthorne, Berkshire)
04/07/2010

---
Tea Tree Oil
Posted by Sara (Colorado) on 04/03/2019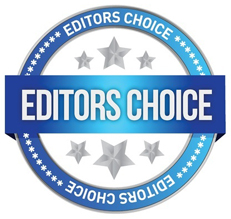 After watching a video of a women getting a 55 year old nickel sized blackhead removed, I decided to do something about the small blackhead on the upper side of my nose that had been there for a few years. I bought some extraction tools and made a list of all the remedies listed on Earth Clinic, thanks to you, Tea Tree Oil being one of them. First, I exfoliated the area with a wash cloth. After then poking and prodding it with the tools and getting nowhere, I decided to give it a rest and try one of the Earth Clinic remedies.
Since Tea Tree Oil was within reach, I tried it first, just applying a drop to the area, then went to bed. In the morning, the area was raised up like a tiny scab and I attributed it to all the poking around I did the night before. However, that night when I went to exfoliate the area again so I could reapply tea tree oil, the "scab" came right off and ended up being the actual blackhead. I was amazed. Just one application and that pesky thing was finally gone. I reapplied the tea tree oil the next two nights just in case, but have seen nothing growing back since and the area returned to normal.
Very happy with the results. The tea tree oil I used was from the health food store, but the cheapest brand there. I think exfoliating first helps to make sure the oil makes direct contact with the blackhead.
Replied by Celeste
(NY)
06/09/2023

---