Tomlin (Frisco, Tx) on 07/01/2017: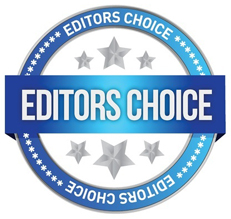 I am so grateful to have found these posts and my cure. Having used 3%HP for gurgling to disinfect my throat for several years, I don't know why it took me so long to think of looking up HP for my sinus infections which usually last about 3 weeks. When I get a cold which is like 2-3 times a year, the mucus is clear on the first day, then turns to thick and yellowish suffocating globs that drains for weeks. I tried using distilled water with the prepacked salt packets that I get from the drug stores but that only helps to briefly clear the sinus and the yellow mucous keeps coming back. The post nasal drip gives me a frog-in-my-throat feel and causes me to chock constantly. Antibiotics takes too long and who know what else it is doing to my body.

After getting a cold, this time in the middle of summer, I decided to give HP sinus rinse a try. Based on the everyone's input, here are some tips that help cleared up my sinus infection in about two days.

* Always have these supplies on hand so you don't have to run to the market when you feel a cold coming on.

(1) Unopened one gallon of distilled water which is only fresh for about one week after it's opened. (Do not use filtered drinking water, RO or tap water.)

(2) Premixed sinus (salt) packets (they come in 100 packet boxes) from the drug store near the neti pot section. (Do not use cooking salt.)

(3) 3% HP

(4) Baking Soda

(5) Clean disinfected dispenser: neti pot, sinus rinsing bubble or use your nostrils to suck up the liquid mixture from the edge of a cup's edge (a short cut that may require some skills).

* Don't vary too much from 1 teaspoon of 3% HP for 6 oz of distilled water or you risk an ineffective solution or getting your sinus burned. If you are afraid of getting burned, use 1/2 teaspoon of 3% HP and work your way up to 1 teaspoon. Don't be tempted to add more HP thinking it will be more effective. When I tried to add more HP, it stings badly and swelled up my sinus for a couple of hours. Add a pinch of baking soda if you have it in your kitchen and stir to dissolve the solids.

* Get in front of a sink, upon flooding your sinus tilt your forehead down towards the sink drain (watch out for the tap, lol), then turn you right ear towards the drain for a few seconds then your left ear. These positions enable the solution to flood different parts of your sinus. Lift your head and allow the solution to drain drain from your nostrils. Wipe what ever that comes out so you don't contaminate the area near your nostrils with tap water. If you want to blow your nose do not blow hard and do not block one nostril to blow out the other since too much pressure may cause the solution to seep into unintended tubes connected to your sinus. To rinse the area between the sinus and the throat, you should keep an upright position throughout the flooding and keep your mouth open. The draining will gravitate towards your throat so it can be redirect to your month to be spit out into the sink. Do not swallow the solution.

* You might want to do this rinse upon waking up, just before bedtime and optionally an additional rinse in between. You should see the mucus clear up within a day. I hope it works for you as well it did for me :-)
---
Michael (Minnesota) on 06/08/2017:


Yes worked. Perfect. Thanks
---
Patrick (Ohio) on 07/09/2016:


BETTER BUT WITH SIDE EFFECTS
I was getting desperate. I tried the Hydrogen Peroxide and Sea Salt remedy and it worked great the first attempt. I used 1 part HP 4 parts boiled water in a sinus rinse bottle with one packet of salt. It cleared everything out and I could breathe freely. I was on cloud nine! It stung like a bad word though. Soon after I began to have symptoms again but this time my nasal passages were pretty clogged. I tried again and this time without as much luck. The sinuses clogged due to swelling after my first attempt. When I did the rinse this time, some of the fluid went down my throat and into my stomach. If anyone has ever ingested HP they will know how I felt. I used 3% HP concentration and diluted it so it wasn't necessarily harmful to my health but it caused a lot of gas and pressure. All very concerning when you can't breathe from your nose. Either way if you want to try this method I highly recommend sticking with very small amounts of HP and slowly work your way up as you feel comfortable. If you have clogged sinuses please use lower concentrations of HP and rinse more frequently. The suggestion on this site was half a teaspoon with 8 oz of water. I wouldn't start with any more than that.
---
Bill (Coventry, Uk) on 04/28/2016:


I've tried all kinds of treatments and had three operations to cure my Sinus problems.Nothing made it better - some made it worse. I can tell you now that this worked for me. Four days using a squeeze bottle and I can breathe again after years of suffering.Can't believe how good it feels.Thank You.
---
Mary (St Paul, Mn) on 02/23/2016:


I was thrilled when a friend suggested this, as I'd been using a neti pot for a sinus infections for three days which it did nothing but cause a painful post-nasal drip down the right side of my throat. My Father, who had been pre-med but grown up on a poor farm, always has us gargle with salt and HP when anything was coming on and it usually did the trick ~ but that was 40 years ago! Nevertheless, the combination wasn't foreign to me so I gave it a try (your ratios). Quite an eye-watering fizz but wow, not even the pain caused by just the salt (about 1/4 tsp) in the net pot. I was grateful to the chiropractor, though, as you didn't give any sense of how often to rinse ~ although he didn't give ratios, and I want to know: 3 capfuls (instead of 1/2 tsp) of HP in how much water, with how much salt? This ~ is ~ the ticket, though, and as someone who had almost constant sinus infections as a kid, yes: we all know that when the gross stuff starts coming out (and this finally caused that) wellness has begun. (I've been stuck in the house and my kitchen is being redone so had no access to my water filter. I boiled tap water for 20 minutes ~ as we used to to be able to drink it in the early '70's when living in Indonesia. But not a minute less...) Many thanks!
---
Dctorlynn1 (Arizona) on 01/25/2016:


As a chiropractor, we generally preach letting the body heal itself. I have to admit that getting adjusted has reduced my sinus infections to once every couple years instead of three times a year.

I started with a cold last week. (Worse thing ever for a chiro because we have to lean over people.) I even took two days off. I broke down and started anti-biotics 4 days in, which I hate to admit. It got better, but still a lot of sinus pressure. For some reason I thought about HP in a neti pot. Your site was very helpful.

Three capfuls of hydrogen peroxide and saline powder is what I used. I was SHOCKED at what came out. Quite a bit of (this will be gross) very thick rusty colored mucus...more than I ever thought possible. No matter of blowing my nose could get this stuff out. I'll repeat three times a day until completely resolved.

I feel GREAT! Thank you so much. I'll pass this along to my patients.